ACTIVITIES TO DO IN HOUSTON, TEXAS
Here are some fun things to do in Houston!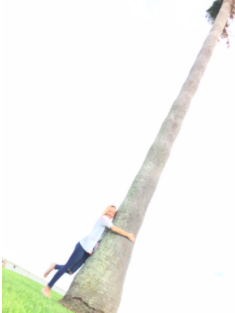 Michelle Wheelwright, Staff Writer
April 16, 2018
Houston is such a large, fun, and exotic place which gives so many opportunities for fun activities to do with friends and family. Houston is a city with a population of 2.3 million people! With a population that big you have to have multiple things to do around the city, otherwise all 2.3 million people could be at the same place at once, which would not be very fun… just super crowded!
There is the Space Center of Houston which is the go-to place for highlighting space travels, also known as NASA (The National Aeronautics and Space Administration). There's the Houston zoo, which is great for seeing outdoor animals, feeding, petting them, and just enjoying the outdoors. If you are more into water creatures then the downtown aquarium is the spot for you! You'll get to see so many different creatures. Houston also has many museums to visit. There's a natural science, fine arts, children's museum, a health & science museum, and so many more other museums. The children's museum and health & science museums are wonderful places for hands on activities. If you're looking for something in-expensive, Houston also has many parks to have picnics at, spend time with family, and just have a relaxing day. Houston also has many spots to take cute, fun pictures and to look at art. Houston residents are lucky because within driving distance there is the coast: Galveston. Galveston has beaches, restaurants, Pleasure Pier, an amusement park, and so many more things to do that range from inexpensive to a little more pricey. Houston is a wonderful place to spend time with friends and family and still be out and active.