STAAR
Here are some tips to help you rock the STAAR!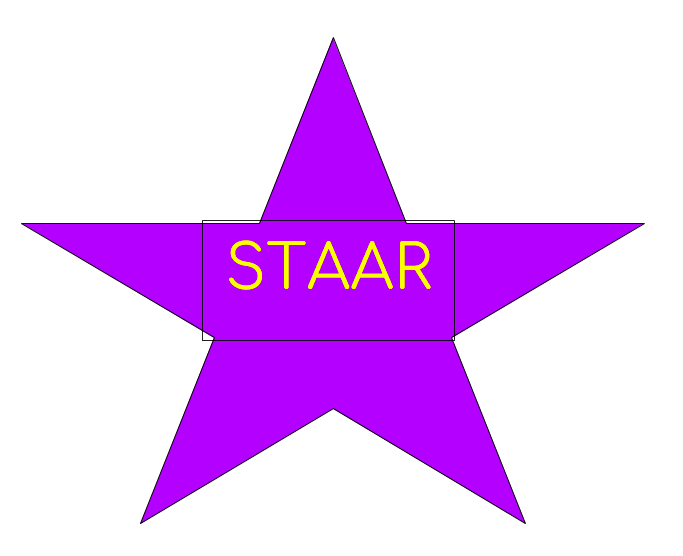 Michelle Wheelwright, Staff Writer
April 16, 2018
Once you hit third grade, you begin taking the statewide test called "STAAR", which stands for "The State of Texas Assessments of Academic Readiness". STAAR was first used in 2012 in replacement of TEKS. Depending on your grade, there will be different subjects that you will be testing on. Some years you'll take multiples and some years you'll only have to take one!
No matter what grade or what subject we are provided with, tons and tons of resources are there to help us prepare to do our best. Do the practice problems and worksheets they give you in order to help prepare you! They are giving them to help you, not to add extra work to your course load! We work hard all school year long to take these tests and do our best to pass with flying colors, but sometimes that's not always how the results turn out. Sometimes, you might think you did extremely well, however in reality you didn't do that great and that's okay! You'll have a re-test option!
Make sure you get a good night rest the night before, eat a good dinner, and then have a good breakfast the day of your scheduled test. Relax, don't freak out, and don't worry, it'll all be okay! Go in and do the best that you possibly can! Don't let anything be a distraction! Cramming for your test the night before won't help; it will only stress you out even more.
When you're taking the test first take a deep breath then begin. Read the questions carefully, as it is timed so make sure you are monitoring that. Your gut answer is normally the best choice, so if you don't know an answer skip it and come back to it at the end. You'll do great! Relax!