KRACHTIGE VROUWEN: I AM AN EAGLE
Soerens describes her family's rich history and how she carries on their legacy of powerful women.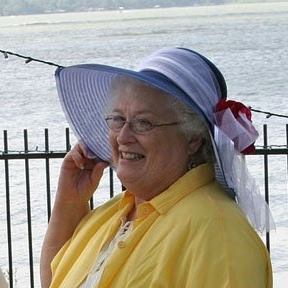 Denise Soerens, Editor-in-Chief
October 15, 2018
               This is an essay I wrote for a scholarship application. The prompt says that knowing your family's past helps better understand the present, and asks about family history that has been a source of pride and motivation for you, and how your family inspires you. This is what I wrote.
                 I am a Soerens. I am an eagle. I am a strong woman. I am a krachtige vrouw. I am a powerful woman. My last name, Soerens, translates to "eagle" in Western Frisian, which is a Germanic language spoken in the northern parts of the Netherlands. My family history is chronicled in great detail, and my grandmother has shared with me many stories of those that came before me. One theme that courses through each generation is powerful women. The women in my family were and are powerful, assiduous women. I am proud to be their daughter, and I am proud to be an eagle.
                 My grandmother is one of the most important people in my life. No one has given me such sage advice as my grandmother. She has many volumes of my family history stored away in bookshelves and in her mind. Before she was a Soerens, she was Elaine Heusinkveld. Before her mother was a Heusinkveld, she was Edith Namminga. Edith was the daughter of Nammen and Elizabeth Namminga, Nammen's mother was Ytsje Namminga, and that is where I must begin.
                 My great-great-great-grandmother Ytsje received only 3 years of schooling and lived as a milkmaid. She sang herself psalms as encouragement and was fastidious in her faith. In 1870, she met 25-year-old Hizkia Nammens Namminga. She fell for his biblical name as well as his beautiful blue-gray eyes. They married, and even as she was pregnant, she continued the work of a milkmaid. In the 1890's, Ytsje writes that she received a vision from the Lord: "He came to me and pointed the pathway to America." She wanted to be free of the burden of being nothing more than a laborer in Holland; they could make the trip to the land of new possibilities. Hizkia wasn't interested.
                 In 1906, Hizkia passed on, and Ytsje's sons decided to go to America. Nammen and Elizabeth Namminga left Holland with all their children, never to see their mothers again. One of my great-great-grandmother Elizabeth's sons is featured in one of my family's most famous stories. Andrew Namminga (my father's namesake) lifted an incredibly weighty covered wagon with one arm while repairing a broken wheel spoke with his other. This wagon was filled with supplies and children, was made of solid wood,  and was large enough to work as their home.
                 Edith Namminga, Andrew's sister, married Garret Heusinkveld, and is the star of most of my grandmother's stories. Edith and Garret had three children: Daryl, Greta, and my Mammy: Elaine! My Mammy has regaled me with tales of her childhood. The only thing I can compare it to is the famous book series, Little House on the Prairie, by Laura Ingalls Wilder.
Elaine Heusinkveld grew up on a farm in South Dakota. Her father helped build I-20 and invented new, innovative ways to farm. Her mother worked hard and diligently on the farm.   Elaine recalls when her mother stalked in from the fields, holding a bloodied pitchfork and a dead snake in a bucket. I'm sure the context can be surmised by the reader. Elaine also recalls her mother accidentally slicing a chunk out of her foot, before driving herself to the hospital! Now, besides her gritty, "manlier" side, Edith was also elegant and feminine. She had beautiful long, dark hair, golden-tanned skin, and worked to grow a lush garden.
                 My Mammy lived the life of any girl working on a farm in the 1940's, as her family had just survived the Great Depression. She drove her father's truck, she drove the tractor, she worked hard. My Mammy remarked, "My Dad was way ahead of his time in terms of what women could do… he also made sure I knew I could do anything I wanted to do." She has written many poems detailing her life, as she is a talented writer in her spare time. Below is an excerpt from Christmas Eve Program by Elaine Soerens:
"Magic it was for us children,
chattering in the Ford's back seat,
driving through snow light as linen,
with heated bricks warming our feet.
We made it to church just in time
to hear the steeple bells ringing.
We slipped in before the last chime,
happily joining the singing.
I tried very hard not to fidget,
dressed up in my new red dress.
Mama's picture in my locket–
I promised her to do my best."
Some of my favorite memories are sitting in my Mammy's study with her darling Shih Tzu, Charlie, in my lap, as she told me stories of her childhood. Or better yet, sitting in her kitchen, eating a juicy plum from the fruit bowl as she gave me advice about talking to my parents, talking to boys, and talking to the Lord.
You see, my family history is full of powerful women. There's Ytsje, who was the one inspired to come to America; she was the key to it all, my Mammy says. There's Elizabeth, who left everything behind for a new opportunity, bringing only her dear family. There's Edith, who supported her family and worked grueling hours on the farm. In my opinion, however, the most powerful woman of all is Elaine Heusinkveld Soerens. The world changed overnight with the dawn of the Digital Age, and she survived and thrived. My Mammy went to school in a one-room schoolhouse as a child, and now lives cushy, 21st century America, where she emails her grandchildren from her desktop computer and iPhone 5.
                 Elaine Heusinkveld Soerens, to me, defines my family history. She's an intelligent, snarky, wise, faithful, powerful woman who is a mentor to young women. She has inspired me, and taught me valuable life lessons, the most important being how to be a powerful woman. I think that a tiny bit of her soul lives inside of me, and because of that, I can be powerful. I can soar. I can be loud, and I can proud. I am a Soerens; I am an eagle; I am a krachtige vrouw.