WISELY'S WILD GUESS WHOOOOO?
Hang on for a minute...we're trying to find some more stories you might like.
     Greetings, iUPrep students, and welcome to our very first "Wisely's Wild Guess Whooooo"! The challenge is simple. We had 12 members of our faculty send us pictures of their precious pets, but who knows whose whooooo?
     The teachers who participated are: Mr. Burch, Mr. Clarke, Ms. Davis, Mr. Duban, Mrs. Harbison, Mrs. Heath, Mrs. Mount, Ms. Pearson, Mr. Rains, Mr. Price, Dr. Rogers, and Mrs. Weiche! These teachers have the cutest cats, the most perfect pups, and the handsomest horses!
     All YOU have to do is guess which staff member belongs to which pet(s)! The student(s) with the most correct answers will win their own iUPrep T-shirt, along with the highest of bragging rights!
     Hurry! Voting ends THIS FRIDAY, NOVEMBER 2! To submit your guesses, CLICK HERE!
     The winner(s) will be announced THIS MONDAY, NOVEMBER 5 in your Pride Homeroom! Be sure to be there! The scoreboard and answers will also be posted on the iHoot Website Monday morning at 8:30 AM, so be sure to check that out after Pride!
     All of us at iHoot are so excited to host this contest for you guys! Hopefully, we'll be able to host many more contests like this in the future, so keep an eye out! In the meantime, make sure to peek around our website! Our writers work very hard and are consistently pushing out content for everyone at iUniversity Prep! So sit for a moment, take a load off, and enjoy a bit of reading.
     Now, go vote vote vote! The clock is ticking!

About the Writer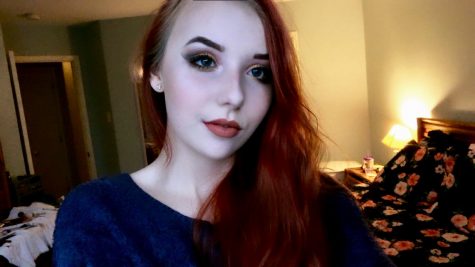 Denise Soerens, Editor-in-Chief
Hello! I'm Denise "Nisi" Soerens, and I am a Senior at iUniversityPrep. I love writing, reading, and am so very excited for another great year with the iHootstaff!
I am the Editor-in-Chief of the 2018-2019 iHootNewspaper.
Last year was my first year at iHoot, but I jumped right into the deep end as Associate Editor! I learned a lot about our day-to-day operations, and took the plunge as Editor-in-Chief this year; I've loved every minute of it. This year I'm looking forward to creating an aesthetically pleasing news publication that the students of iUniversityPrep can relate to and enjoy!
Besides being a part of iHoot, I'm an AP student, classical pianist, and a member of NHS! I love Jesus, music, reading, Pentatonix, Hamilton, memes, animals, and makeup! Looking forward to an owl-some year with iHoot!