MOFFITT WINS TRUCK SERIES CHAMPIONSHIP
Moffitt completes underdog run for title with HRE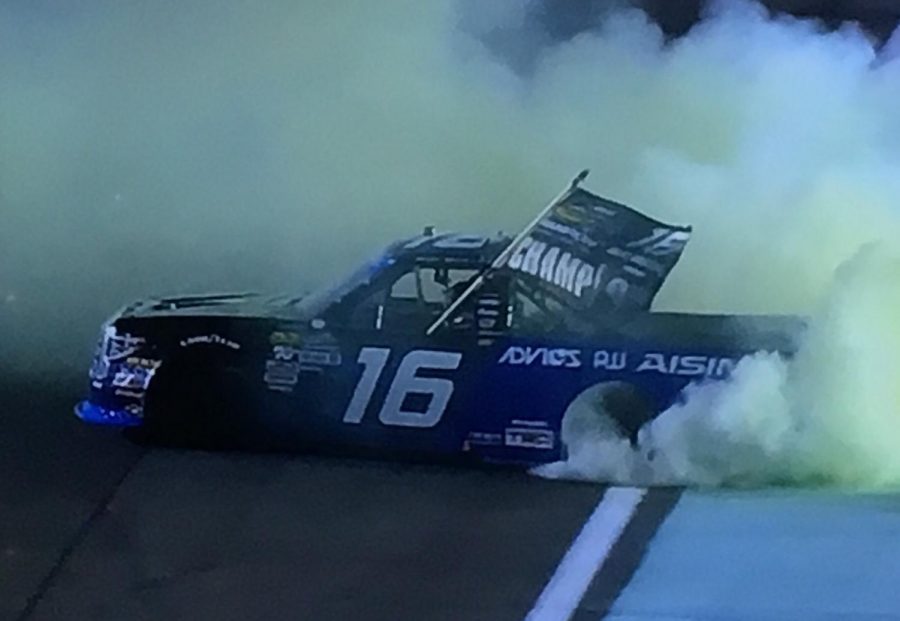 Brett Moffitt won Friday's Ford EcoBoost 200 to win his first NASCAR championship. Moffitt led 59 out of 134 laps en route to his win, including the final 29 laps. It was Moffitt's sixth win of the season, but the most important one of all. "That was the longest 20-30 laps of my life," Moffitt said of the final run to the checkered flag. "Man, I was just glad we could get to the white flag without a caution and clean sailing. We had a great truck all day" (courtesy of nascar.com). Moffitt's team, Hattori Racing Enterprises, owned by Shigeaki Hattori, who is a former Indy Lights driver, nearly shut down mid-season due to a lack of sponsorship. "It's unreal. We all know the story by now. We didn't know if we were going to race this whole year. I didn't know if I would have the opportunity to run for a championship, even after we got our first win. Everyone pulled together hard here. We've had so many partners who came in at clutch moments and got us to the race track" (courtesy of nascar.com). The status of the team for next season is uncertain, and Moffitt has not announced where he plans to race next season. Moffitt battled Noah Gragson for over 30 laps before completing a move on the inside to take the lead back from Gragson on lap 99. "I just got my tires a little too hot the first time I got next to him, and I probably didn't commit enough to the move," said Moffitt. "I kind of let them cool down and ran the top trying to get some momentum. He was kind of backing up, and we could still run the bottom really well, which is kind of unusual for Homestead" (courtesy of nascar.com). It was Moffitt's seventh career race win and his first championship in a NASCAR series.
It was announced on Wednesday that Harrison Burton will replace Noah Gragson in the #18 for 2019, with Safelite AutoGlass as the primary sponsor on that truck for 19 races. Gragson will move on up to the NASCAR Xfinity Series in 2019, replacing Elliott Sadler in the #1 for JR Motorsports, as Sadler announced his retirement. "I've worked really hard the last few seasons driving a limited schedule for KBM to prove that I'm capable of running full-time in the NASCAR Gander Outdoors Truck Series in 2019 and I'm excited for the opportunity to do so with Safelite AutoGlass as my primary sponsor," Burton said. "By using all of the resources that I have available at KBM, with the support of Toyota and Toyota Racing Development, I know that I'll continue to improve as a driver and I'm confident that I'm capable of competing for wins and being a legitimate contender for the Truck Series championship next year. Obviously, to get to this point in my career it has taken a lot of support from a lot of different people, so I can't thank my parents enough as well as companies like DEX Imaging, Hunt Brothers Pizza, Morton Buildings, RUUD and FIELDS for being great partners" (courtesy of nascar.com). Burton, who's only 18 years old, is the son of former Cup Series driver and current NBC analyst Jeff Burton. With many other possibilities for other Truck Series drivers in 2019, it will be interesting to see who moves up to the Xfinity Series, and what younger drivers begin their Truck Series career in 2019.
Sources:
Spencer, Reid. "Moffitt Takes Victory to Win Truck Series Title." Official Site Of NASCAR, NASCAR.com, 17 Nov. 2018, www.nascar.com/news-media/2018/11/16/moffitt-takes-victory-miami-win-camping-world-truck-series-title/.
Release, Team. "Harrison Burton to Run Full Truck Series Season in 2019." Official Site Of NASCAR, NASCAR.com, 14 Nov. 2018, www.nascar.com/news-media/2018/11/14/harrison-burton-to-compete-full-time-in-truck-series-in-2019-safelite-sponsorship/.
Written on November 19th, 2018
About the Writer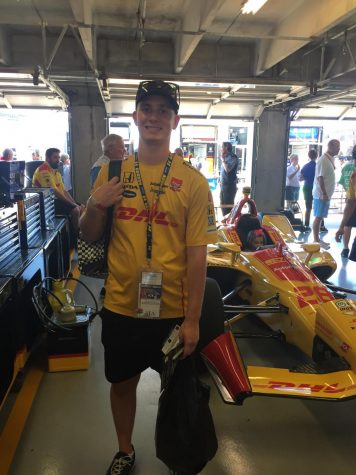 Austin Travis, Editor-in-Chief
Hey guys, my name is Austin Travis, and I will serve as the Editor-in-Chief for the iHoot Newspaper for the 2019-2020 school year. This is my fifth year...