KIND-GIVING DAY
Give thanks by giving kindness.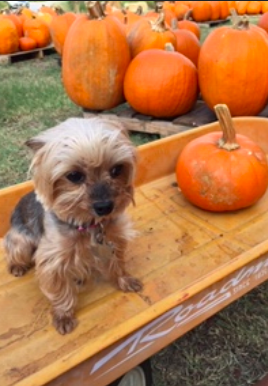 Hang on for a minute...we're trying to find some more stories you might like.
Known as one of the four main seasons, fall brings "sweater weather," colorful leaves, leaf piles, and fall-exclusive food and drinks (i.e., pumpkin spice lattes). These are just some of the signs that fall is getting close. With those signs comes one of the most well known holidays within fall, Thanksgiving Day. Just seeing the title of the holiday, it is easy to guess what it entails.
The holiday, Thanksgiving Day, is a day for the peoples of the nation to give thanks for what they are blessed with. Many families celebrate by gathering together for a feast made up of dishes prepared by different family members and sharing what they are thankful for before digging into the delicious spread.
Although a grand feast is a common way of giving thanks, it is definitely not the only choice. A great way to give thanks during fall is through simple acts of kindness. Not everyone has the time to gather with family, and some just don't want to. With that being the case, there are other options to fall back on instead that are more simple.
A small act of kindness can range from housesitting for someone who's away for the holidays to simply letting another person go ahead of you in line at the store. Acts of kindness don't have to be something extravagant or serious either; each act of kindness should be put into action by the sheer fact that a person wants to show thanks.
With fall at its peak and Thanksgiving just passed, there is no easier way to show thanks this season than to put forth an act of kindness to someone. Whether it be a stranger or somebody that someone loves, a little kindness is always a good way for somebody to show others around them that they care.