HAMLIN OVERCOMES PIT ROAD WOES, WINS O'REILLY AUTO PARTS 500
Late mistakes by Kyle Busch prove to be costly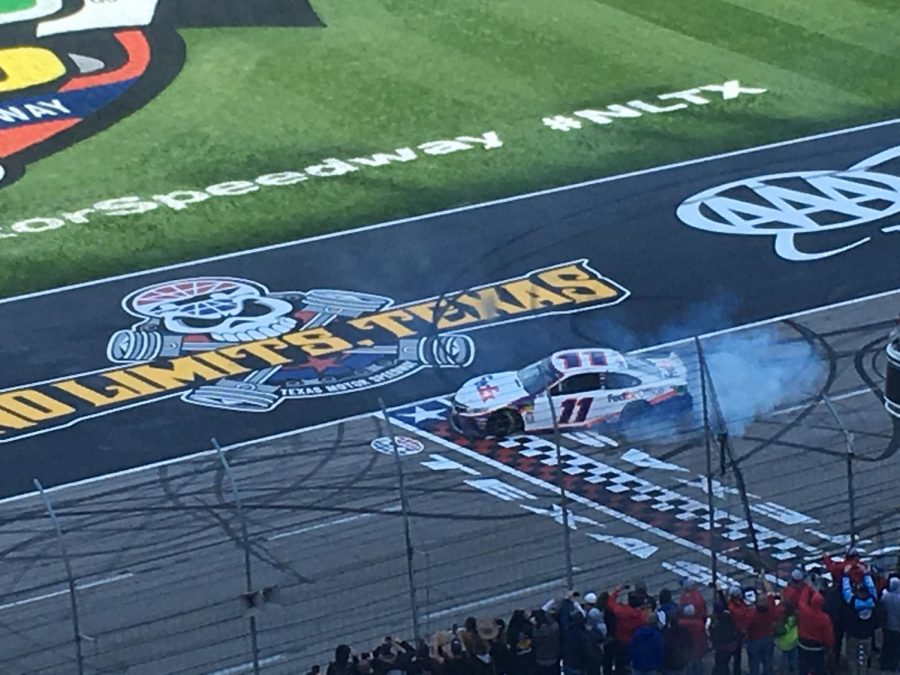 Denny Hamlin was able to overcome two pit road mishaps to score his second win of the 2019 season in the O'Reilly Auto Parts 500 in Fort Worth. Hamlin led the final 12 laps of the race after he cycled to the lead following a pitstop for a splash of fuel. "I missed pit road under green, that cost us three or four seconds, as well," Hamlin said. "I don't know. We tried every way we could to give it away, and we found a way to do it with this FedEx Camry." (Courtesy of nascar.com) Hamlin missed the pit road entry earlier in the race in addition to a speeding penalty. Despite those errors, Hamlin was still able to persevere and win. "Our car was really, really fast," Hamlin said. "We obviously saw that. Once we got out front, we were able to pull away from the pack a little bit. Got a little bit loose when we were racing our teammates in the 18 (Kyle Busch) and the 20 (Erik Jones). So wasn't able to be as aggressive as I was earlier in the race. We had a super-fast car. That's why we won."(Courtesy of nascar.com) It was Hamlin's third Texas win, and first since 2010.
Kyle Busch led a race-high 66 laps, but a mistake in turn one, where Busch's car ventured out of the traction compound and seemed destined to hit the wall on lap 276, gave teammate Erik Jones the lead. Contact with the wall on lap 282 forced Busch to pit road, effectively ending his chances of a win, but he still took home a 3rd place finish. "We were in a good position there to get the win today with our Interstate Batteries Toyota, but it just wasn't meant to be," said Busch, who led a race-high 66 laps. "We will go on to next week and get back on it at Bristol." (Courtesy of nascar.com)
Sources:
Spencer, Lee. "Denny Hamlin Rallies from Penalties, Wraps up Texas Win." Official Site Of NASCAR, NASCAR Wire Service, 1 Apr. 2019, www.nascar.com/news-media/2019/03/31/results-texas-motor-speedway-oreilly-auto-parts-500-recap-denny-hamlin/.
Written on April 13th, 2019
About the Contributor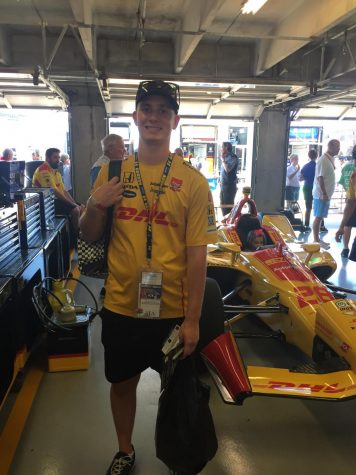 Austin Travis, Editor-in-Chief
Hey guys, my name is Austin Travis, and I will serve as the Editor-in-Chief for the iHoot Newspaper for the 2019-2020 school year. This is my fifth year...