STEELERS AND SAINTS LOSE AS BREES AND ROTHLISBERGER ARE INJURED
Jackson, Prescott top MVP rankings after week 2
Hang on for a minute...we're trying to find some more stories you might like.
Week 2 of the 2019 season was one for the ages, as it was filled with drama in many different ways. Controversial calls, injuries, and exceptional performances highlighted this crazy week, and potentially league changing trade requests have come about within the past few days. Here are some of those highlights from week 2.
The Dallas Cowboys defeated the Washington Redskins 31-21 in Sunday's matchup, and the Cowboys have asserted themselves as one of the early season favorites to win the NFC. Dak Prescott was very accurate passing, completing 26 of 30 passes for 269 yards and 3 touchdowns, and had a passer rating of 123.5, strongly backing up his perfect passer rating of 158.3 from week 1. Prescott also ran for 69 yards, including a 42 yard run late in the second quarter that set up the touchdown that gave them a 14-7 lead at halftime. "If Dak could run the ball well and he can pass the ball well like he showed today, how can you prepare for us?" wide receiver Amari Cooper said. "We as a team can run the ball well and pass the ball well. It's hard to prepare for that." (Courtesy of espn.com) Ezekiel Elliott played as usual on Sunday, as he was back to a normal workload after his carries were reduced in week 1. He had 23 carries for 111 yards and a touchdown. "It felt good," Elliott said. "That's my normal workload. I'm used to that. It definitely does feel good to be back out there."(Courtesy of espn.com) The Cowboys have a 2-0 record to start the season, and play the Miami Dolphins in week 3, who have been outscored 102-10 in their first two games, so things are looking good in Dallas.
It was deja vu all over again in the first matchup between the Saints and Rams since the controversial NFC Championship last season where an obvious pass interference was not called on fourth down. If it had been called, the Saints would've had a first down and the Rams probably wouldn't have won the game. There was yet another controversial call in this matchup between the two squads, as Cam Jordan scooped up a fumble and returned it for a touchdown in the second quarter before finding out that the play had been blown dead for no apparent reason other than biased officiating. While it ultimately wouldn't have affected the outcome of the 27-9 blowout win for the Rams, it still stirred a lot of controversy due to the lack of reasoning for the play to be blown dead. Jordan cracked a "Foot Locker" joke about the referee who blew the whistle, and added, "If Drew is down, it's on the defense. I take it upon me. I don't know how many times we hit Jared Goff, but it wasn't enough. We've got to create more turnovers." (Courtesy of espn.com) As mentioned in Jordan's quote, Saints quarterback Drew Brees was sidelined with a hand injury on the Saints second drive, and will miss six weeks due to the injury, drastically changing the Super Bowl picture. "I told him I'm hoping for the best," Rams QB Jared Goff said of his postgame chat with Brees. "He's a great player for this league, a face of the league, and somebody we need in the league." (Courtesy of espn.com)
Injuries seemed to be a frequent occurrence in this weekend's games, as players who make huge impacts on their respective teams went down. The Steelers got the worst of it, as James Conner went down with a knee injury and his status for week 3 is still unknown. The big injury, though, was the elbow injury to QB Ben Rothlisberger, which will sideline him for the remainder of the season, and hands the torch to former Oklahoma State standout Mason Randolph. While the Steelers were not viewed as title contenders, these injuries could potentially remove them from playoff contention, as they are now 0-2 with a quarterback who has minimal experience. Speaking of messy quarterback situations, the New Orleans Saints are an absolute mess without Drew Brees, who is out for six weeks after an injury to his thumb that was suffered in Sunday's game against the Rams. Teddy Bridgewater looked out of place in that offense, and with Taysom Hill being a run-first QB, the Saints don't have a great option at quarterback. The Jets are also a mess, as they are down to only one QB, Luke Falk, as Trevor Siemian is done for the year with an ankle injury and Sam Darnold is out for the foreseeable future due to mono. Other notable injuries include a knee injury to the Saints' Alex Anzalone, who was placed on IR, and Cowboys WR Michael Gallup, who suffered a minor knee injury that will force him to miss 2-4 weeks.
Here are the scores from week 2.
TB 20, Car 14
Dal 31, Wsh 21
Ind 19, Ten 17
Sea 28, Pit 26
Buf 28, NYG 14
NE 43, Mia 0
Jax 12, Hou 13
Min 16, GB 21
LAC 10, Det 13
SF 41, Cin 17
Ari 17, Bal 23
KC 28, Oak 10
NO 9, LAR 27
Chi 16, Den 14
Phi 20, Atl 24
Cle 23, NYJ 3
Here are my power rankings after week 2.
Patriots (2-0)
Cowboys (2-0)
Chiefs (2-0)
Ravens (2-0)
Rams (2-0)
Packers (2-0)
49ers (2-0)
Vikings (1-1)
Bills (2-0)
Eagles (1-1)
Falcons (1-1)
Seahawks (2-0)
Chargers (1-1)
Browns (1-1)
Texans (1-1)
Saints (1-1)
Bears (1-1)
Titans (1-1)
Raiders (1-1)
Colts (1-1)
Lions (1-0-1)
Cardinals (0-1-1)
Redskins (0-2)
Broncos (0-2)
Buccaneers (1-1)
Jaguars (0-2)
Steelers (0-2)
Panthers (0-2)
Giants (0-2)
Jets (0-2)
Bengals (0-2)
Dolphins (0-2)
Finally, here are my current top 5 for the NFL MVP
Lamar Jackson, QB, Baltimore
Dak Prescott, QB, Dallas
Patrick Mahomes II, QB, Kansas City
Dalvin Cook, HB, Minnesota
Tom Brady, QB, New England
Written on September 18th, 2019
Sources:
"Real-Time NFL Scores." NFL.com, 16 Sept. 2019, www.nfl.com/scores/2019/REG2.
Press, Associated. "Dak Double: Cowboys' Prescott Beats Redskins with Legs, Arm." ESPN, ESPN Internet Ventures, 15 Sept. 2019, www.espn.com/nfl/recap?gameId=401128115.
Moore, David. "Dak Prescott Takes off for Longest Run by a QB in Cowboys History vs. Redskins." Dallas News, Dallas News, 16 Sept. 2019, www.dallasnews.com/sports/cowboys/2019/09/15/dak-prescott-takes-off-for-longest-run-by-a-qb-in-cowboys-history-vs-redskins/.
Press, Associated. "Brees Injured, Rams Beat Saints 27-9 in Title Game Rematch." ESPN, ESPN Internet Ventures, 16 Sept. 2019, www.espn.com/nfl/recap?gameId=401128122.
About the Contributors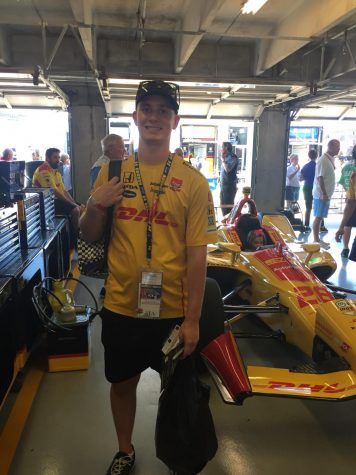 Austin Travis, Editor-in-Chief
Hey guys, my name is Austin Travis, and I will serve as the Editor-in-Chief for the iHoot Newspaper for the 2019-2020 school year. This is my fifth year...