MULTIPLE UNDEFEATEDS GO DOWN IN NFL WEEK 4 MATCHUPS
Patriots, Chiefs, and 49ers remain unbeaten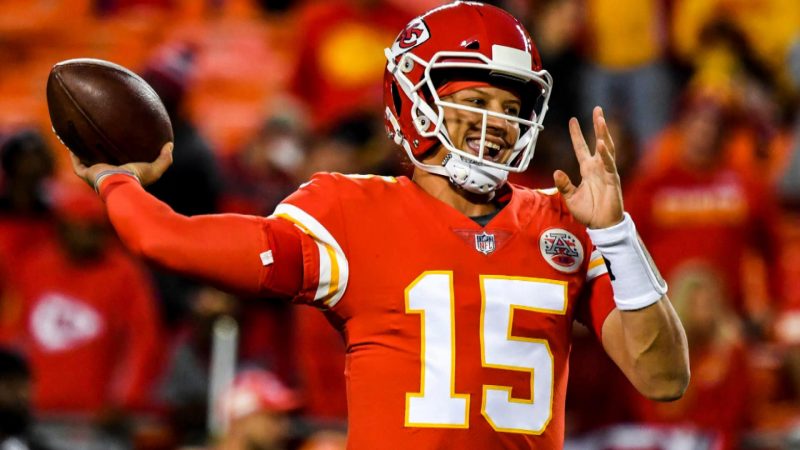 Week 4 in the NFL saw multiple undefeateds go down, as the Rams, Cowboys, Bills, Packers, and Lions all lost their matchups. The Bills and Lions were beat by two remaining undefeateds, the Patriots and Chiefs, respectively. Let me break down the headlines from week 4.
The Kansas City Chiefs escaped a scare in Motor City with a 34-30 win over the Detroit Lions, improving their record to 4-0. They scored the go-ahead touchdown with 23 seconds left on a Darrel Williams run, and the Lions failed on an attempted hail mary as time expired. Chiefs quarterback put up rather pedestrian numbers passing, as he only had 315 yards, but he was able to make plays on his feet, as he had a crucial 15 yard run on a fourth down late in the game to set up Williams' touchdown. "With what they were doing, there were lanes to run," Mahomes said. "I saw a lane and I took it. They found a way to take away some of the stuff that we like to do. They hadn't lost a game for a reason." (Courtesy of espn.com) The Lions defense double covered playmakers Travis Kelce and Sammy Watkins much of the game, limiting what the Chiefs could do through the air. As a result, though, it opened gaps for Mahomes to make plays on his feet. "When they start doubling people, there are going to be some lanes and he knew that," Chiefs head coach Andy Reid said. (Courtesy of espn.com) The Chiefs next game is a home matchup against the Colts, while the Lions have a bye week in week 5.
The Dallas Cowboys defense held the Saints offense to only 4 field goals, but an equally impressive defensive performance by the Saints allowed them to escape with a 12-10 win on Sunday night. Fumbles by Jason Witten and Ezekiel Elliott killed seemingly good drives, and a misjudged throw by Dak Prescott to a wide open Randall Cobb in the endzone are plays that immediately come to mind when thinking of plays that may have cost the Cowboys the win. The biggest thing that made a difference, though, was the ability of the Saints' defensive front to shut down Ezekiel Elliott, as he only had 35 yards. "They have first-round picks all across that defensive front. They're a talented group and they did a good job moving up front and not allowing us to consistently run the ball," Cowboys coach Jason Garrett said. "Obviously that's a big part of what we want to do, and we weren't able to sustain drives." (Courtesy of espn.com) Prescott only had 223 yards passing, and underthrew the hail mary pass at the end of the game, which was picked off by Marcus Williams. The Cowboys may have more problems, though, as Kavon Frazier was placed on IR and Tyron Smith suffered a high ankle sprain, which will sideline him for a few weeks. For the Saints, they improved to 3-1 and will host the Tampa Bay Buccaneers on Sunday. "Hats off to the defense," said Saints quarterback Teddy Bridgewater, who improved to 2-0 as starter in place of Drew Brees, who wore a black wrap on his surgically repaired right thumb. "In this league we know how hard it is to win football games and no one said it had to be pretty." (Courtesy of espn.com)
The Tampa Bay Buccaneers stunned the Los Angeles Rams in a 55-40 win in an offensive showcase for both teams. Jared Goff had 517 yards passing, but the lack of an effective run game for LA proved to be vital, as Todd Gurley only had 16 yards, and Malcolm Brown had 14. The Buccaneers, however, had 89 yards rushing between Peyton Barber and Ronald Jones II. They each had a rushing touchdown, and Cameron Brate and Mike Evans both added a receiving touchdown each, and Chris Godwin had two receiving touchdowns. "It just solidifies something that we already know: that we can play with anybody," Godwin said. (Courtesy of espn.com) Ndamukong Suh came up with huge plays defensively, including a fumble return for a touchdown with just over a minute left to give them the 55-40 they never relinquished. Suh, who played for the Rams last season, had a good idea of what Sean McVay's approach would be against the Buccaneers. "Knowing McVay and being with them all last year, they want to pass the ball," Suh said. "They pride themselves on getting yardage and making plays in the air, although they have some great running backs." (Courtesy of espn.com) Both teams have tough week 5 matchups, as the Rams play the Seahawks on Thursday night, and the Bucs play the Saints on Sunday.
Here are my week 4 power rankings.
New England Patriots(4-0)
Kansas City Chiefs(4-0)
New Orleans Saints(3-1)
Dallas Cowboys(3-1)
Buffalo Bills(3-1)
Green Bay Packers(3-1)
San Francisco 49ers(3-0)
Los Angeles Rams(3-1)
Chicago Bears(3-1)
Seattle Seahawks(3-1)
Cleveland Browns(2-2)
Baltimore Ravens(2-2)
Detroit Lions(2-1-1)
Minnesota Vikings(2-2)
Philadelphia Eagles(2-2)
Tennessee Titans(2-2)
Los Angeles Chargers(2-2)
Tampa Bay Buccaneers(2-2)
Indianapolis Colts(2-2)
Carolina Panthers(2-2)
Houston Texans(2-2)
Atlanta Falcons(1-3)
New York Giants(2-2)
Oakland Raiders(2-2)
Jacksonville Jaguars(2-2)
Denver Broncos(0-4)
Pittsburgh Steelers(1-3)
Arizona Cardinals(0-3-1)
New York Jets(0-3)
Washington Redskins(0-4)
Miami Dolphins(0-4)
Cincinnati Bengals(0-4)
Here are my MVP Rankings:
Russell Wilson, QB, Seattle
Patrick Mahomes II, QB, Kansas City
Dak Prescott, QB, Dallas
Shaquill Barrett, LB, Tampa Bay
Aaron Rodgers, QB, Green Bay
Written on October 2nd, 2019
Sources:
"NFL Football Scores – NFL Scoreboard." ESPN, ESPN Internet Ventures, 2019, www.espn.com/nfl/scoreboard/_/year/2019/seasontype/2/week/4.
Press, Associated. "Winston Throws 4 TD Passes, Buccaneers Outlast Rams 55-40." ESPN, ESPN Internet Ventures, 30 Sept. 2019, www.espn.com/nfl/recap?gameId=401128069.
Press, Associated. "Saints Top Cowboys in 12-10 Defensive Struggle." ESPN, ESPN Internet Ventures, 30 Sept. 2019, www.espn.com/nfl/recap?gameId=401128102.
Press, Associated. "Chiefs Score Late, Stay Undefeated with 34-30 Win over Lions." ESPN, ESPN Internet Ventures, 29 Sept. 2019, www.espn.com/nfl/recap?gameId=401128023.
About the Contributor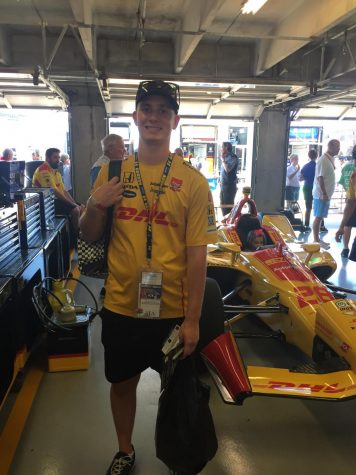 Austin Travis, Editor-in-Chief
Hey guys, my name is Austin Travis, and I will serve as the Editor-in-Chief for the iHoot Newspaper for the 2019-2020 school year. This is my fifth year...