BLANEY WINS IN PHOTO FINISH AT TALLADEGA
Multiple playoff drivers suffer mishaps in Talladega's playoff race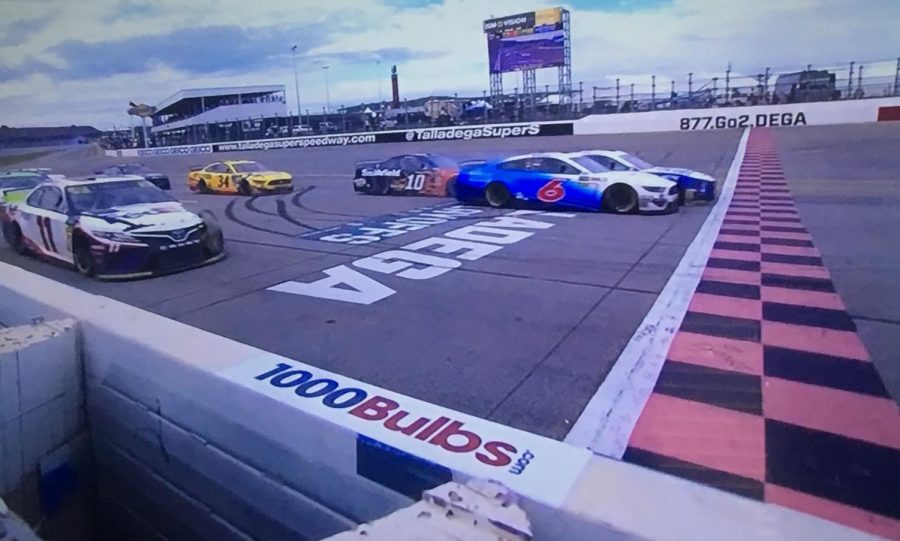 Ryan Blaney was able to beat Ryan Newman in a historically close finish in Monday's 1000Bulbs.com 500, as the race was delayed to Monday after it started raining after stage 1 on Sunday. Blaney made a move to the inside exiting the tri-oval with a push from Aric Almirola and was able to barely beat Ryan Newman to the start/finish to punch his ticket to the round of 8. Blaney beat Newman by only 0.007 of a second, the sixth closest finish in Monster Energy NASCAR Cup Series history, and the closest since the 2011 thriller at Talladega. Blaney had to overcome some early adversity, as he spun coming to pit road on lap 34 after locking up his brakes, but he was able to overcome it. "Yeah, it was an amazing effort the last two days, to be honest with you," said Blaney. "We spun out early yesterday and missed some big ones today. We were able to weave our way through. I can't thank Aric Almirola enough for helping me out there at the end." (Courtesy of nascar.com) Blaney was the leader on the final restart with just two laps to go after a major crash on the backstretch with 7 laps to go(more on that later), and Newman got by him on the backstretch on the final lap with a push from Denny Hamlin. Of course, it didn't matter, as Blaney got the spot right back right before the start/finish line. "That big push that Newman and the 11 (Denny Hamlin) got, I knew I wasn't going to be able to block it," Blaney said. "They were coming so fast and they wanted to split me. I wanted to stay to the bottom and kind of pulled the 11 off the 6 and then had a big enough run to get to the 6."(Courtesy of nascar.com) For Newman, it was a great opportunity to get his first win since 2017, and his first in the No. 6 car, but he fell just short. "We just came up that little bit short," Newman said. "I don't know what else to say. I could have pinched him some more. I probably could have taken the air. You can go back and bench-race that three weeks from now. It was good racing to the end." (Courtesy of nascar.com)
A huge pileup on lap 182 involved 11 cars, including Kyle Busch, Kevin Harvick, and Brad Keselowski. Harvick and Busch were both able to limp to the finish, while Keselowksi's day came to an end. Kyle Busch's car was turned in front of the field and clipped Brendan Gaughan's #62 car and sent him airborne, and his car did a full flip before landing back on its wheels. Gaughan was pretty lighthearted about the accident, however. "I stuck the landing. The Russian judge docked me a little bit, I didn't keep it straight," Gaughan joked. After watching the replay once more, Gaughan admitted, "Let's see, legs together, ahhh, didn't really stick it (the landing) well." (Courtesy of sportingnews.com) Gaughan had just been pushed to the lead by Keselowski right as Busch was turned, putting an unfortunate end to what could've been an incredible day, as Gaughan only runs four races a year, and has never won a Cup Series race. I was having a great time, we were up front," said Gaughan. "I show up, what, four times a year and people think I'm crazy for loving this racing, but I love racing at Daytona and Talladega. I enjoy the crap out of this. When I come with the Beard family and the Chevrolet that they give me with that ECR engine that Richard (Childress) gives me and a little bit of help, we come to be here for the win. We had a chance to win. That's all I can ask for." (Courtesy of yahoo.com)
There were two other major accidents that had huge playoff implications, as a lap 107 accident took out Alex Bowman and damaged the cars of Martin Truex Jr., Brad Keselowski, and Kevin Harvick. Kyle Larson was also eliminated, but it didn't hurt his playoff situation, as he is automatically advancing to the round of 8 by virtue of his win at Dover. Another crash on lap 162 wiped out William Byron and significantly damaged the #22 of Joey Logano, but Logano was able to continue and amazingly finished 11th. Clint Bowyer also had an accident on lap 153 that put him 3 laps down. With this weekend's elimination race at Kansas looming, some drivers will have to make some desparation moves and get a little lucky to advance.
Here are the playoff standings:
Driver Points                                +/- cutoff
1. Kyle Larson                               ADVANCED
2. Ryan Blaney                              ADVANCED
3. Denny Hamlin                         +56
4. Martin Truex Jr.                      +48
5. Kyle Busch                                 +41
6. Kevin Harvick                           +36
7. Brad Keselowski                       +20
8. Joey Logano                              +18
_____________________ CUTOFF
9. Alex Bowman                             -18
10. Chase Elliott                             -22
11. Clint Bowyer                              -24
12. William Byron                           -27
Written on October 15th, 2019
Sources:
Spencer, Reid. "Ryan Blaney Wins Talladega Playoff Race." Official Site Of NASCAR, NASCAR Wire Service, 14 Oct. 2019, www.nascar.com/news-media/2019/10/14/blaney-battles-back-to-win-talladega-advance-to-round-of-8/.
Sharma, Ashwini. "2019 NASCAR Cup Series Race Results: Live Leaderboard: 1000Bulbs.Com 500." Official Site Of NASCAR, 7 Oct. 2019, www.nascar.com/results/race_center/2019/monster-energy-nascar-cup-series/1000bulbscom-500.
Benyon, Jack. "NASCAR Talladega Flip Driver Gaughan Wants OK to Race from Parents." Yahoo! Sports, Yahoo!, 15 Oct. 2019, sports.yahoo.com/nascar-talladega-flip-driver-gaughan-150121292.html.
Weinstein, Arthur. "NASCAR at Talladega: Brendan Gaughan Cracks Jokes after Flipping in Wild Crash." Sporting News, (Getty Images), 14 Oct. 2019, www.sportingnews.com/us/nascar/news/nascar-talladega-brendan-gaughan-cracks-jokes-after-flipping-wild-crash/za2ehb6xm32o11a29emgbnqvn.
Davis, Eric. "Monster Energy NASCAR Cup Series." Official Site Of NASCAR, 14 Jan. 2019, www.nascar.com/standings/monster-energy-nascar-cup-series/.
About the Contributors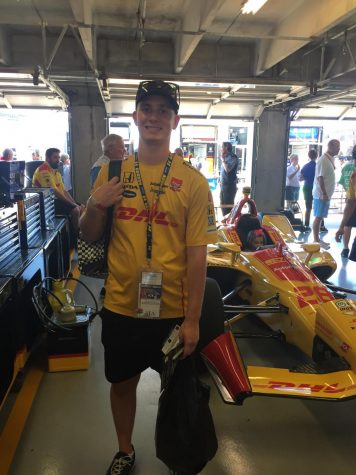 Austin Travis, Editor-in-Chief
Hey guys, my name is Austin Travis, and I will serve as the Editor-in-Chief for the iHoot Newspaper for the 2019-2020 school year. This is my fifth year...