COWBOYS HUGE WIN AND MAJOR INJURIES HIGHLIGHT NFL'S WEEK 7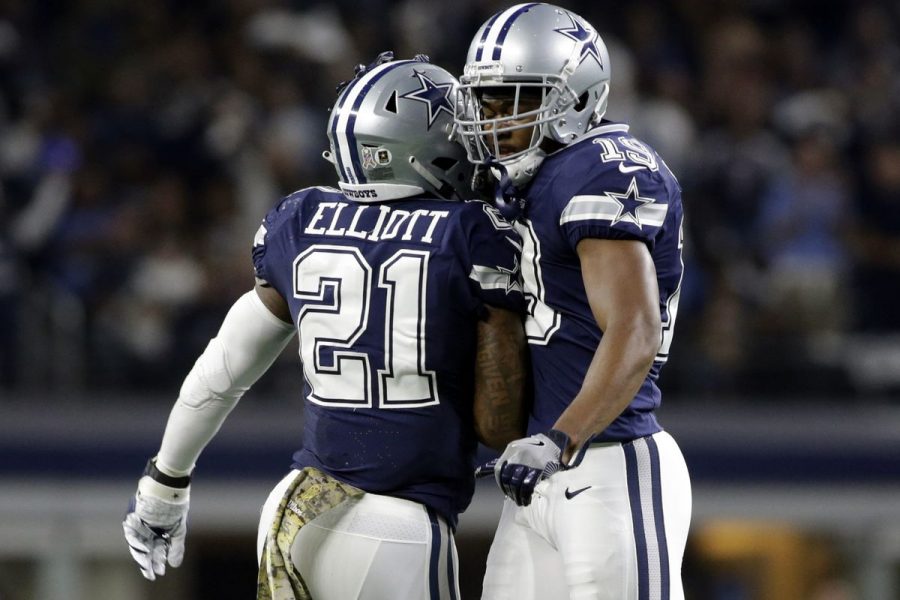 It was a wild weekend of football in week 7 of the NFL season. Some teams suffered major losses, whether it was by the score or a major injury, and other teams earned huge win that could reverse their fortunes right as the playoff picture is becoming a bit clearer. Here are the storylines from week 7.
In the midst of a tornado outbreak in Dallas, the Dallas Cowboys were like a tornado of their own, as they destroyed the Philadelphia Eagles 37-10 in a huge win, as it ended a three game losing streak. Ezekiel Elliott returned to his normal form from the past 3 seasons, as he had 22 carries for 111 yards, and 6 receptions for 36 yards. Elliott established his dominance early with a 14 yard touchdown run(which was overturned as his knee was down at the 1), but his destruction of the Eagles secondary on that play set the tone. "That's how I play every week," Elliott said. "I like to think of the defense as a shield. In the first quarter, you hit them a couple times, you dent the shield a little bit. You keep on hitting it." (Courtesy of espn.com) It was also a record setting day for two Cowboys, as Dak Prescott broke Roger Staubach's franchise record for the most rushing touchdowns by a QB in Cowboys history, and Brett Maher became the first kicker to make 3 60+ yard field goals in NFL History with a 63 yard field goal to end the first half. However, the game wasn't 100% perfect for Dallas, as star defenders Leighton Vander Esch and Robert Quinn both missed the entire second half. Fortunately, the defense stepped up and only allowed 3 second half points without them, and both players should be back after the week 8 BYE for a pivotal matchup against the New York Giants in week 9.
In addition to Vander Esch and Quinn, multiple other superstars suffered injuries, including Patrick Mahomes, Adam Thielen, Matt Ryan, and Kerryon Johnson. Johnson was placed on IR, so Ty Johnson and JD McKissic will handle running back duties for a Detroit team that is already centered around passing the ball. For Mahomes, he should miss a maximum of 3 weeks after the MRI on his knee which he suffered a dislocated kneecap came back. In fact, he may be back as soon as Sunday's game against the Green Bay Packers. Until he is back, though, Matt Moore will handle the starting quarterback duties. Cowboys defenders Quinn and Vander Esch should be back after the week 8 bye, but if they are not, Justin March Lillard and Kerry Hyder should see increased snaps, as well as Dorance Armstrong once he is healthy. Adam Thielen suffered a hamstring injury in Sunday's game against Detroit, and is officially out for Thursday night's matchup against the Washington Redskins. Finally, Matt Ryan's injury could be an issue for the 1-6 Falcons, as he is questionable for Sunday's game against the Seattle Seahawks. Unfortunately, he was a non-participant in Wednesday's practice, so there is a good chance he doesn't play on Sunday.
   The Los Angeles Chargers continue to confuse the whole NFL after Sunday's 23-20 loss to the Titans, bringing them down to 2-5 after two unexpected losses in a row, despite all of the talent on their roster. However, this loss was controversial, as two late go-ahead touchdowns by the Chargers were overturned. Ultimately, the Chargers needed to get one yard to win the game, and Melvin Gordon fumbled the ball on the play with only 15 seconds left, which was recovered by Tennessee's Jurrell Casey. "You don't get 1 yard, you don't deserve to win the damn game, and that's the way it is," Chargers coach Anthony Lynn said. "We had 1 yard to win this game, and we let it slip out of our hands." (Courtesy of espn.com) With players like Phillip Rivers, Hunter Henry, Keenan Allen, Austin Ekeler,, and Joey Bosa, as well as many others, it's a mystery as to why the Chargers struggle to win games. Their home games are not home games at all, as most of the fans are rooting for the opposing team, as evidenced best in their loss to the Pittsburgh Steelers. The lack of fan support is certainly a factor, but lack of execution seems to be the main issue, as evidenced in their loss to Tennessee. The common factor in all of these years, however, has been the inconsistency of Phillip Rivers as the quarterback, so it's certainly possible that he is the problem. One thing for sure, though, is that the Chargers certainly wish they had kept Drew Brees instead of Rivers. Ultimately, though, some major decisions need to be made immediately (AKA trading Melvin Gordon :)) to build a team that can win games now, and they need to consider drafting a younger quarterback who is more consistent.
Here are the scores from week 7.
KC       30-6     DEN
LAR    37-10     ATL
MIA    21-31     BUF
JAX    27-17     CIN
MIN   42-30    DET
OAK   24-42    GB
HOU   23-30   IND
ARI     27-21    NYG
SF         9-0      WSH
LAC    20-23    TEN
NO      36-25    CHI
BAL    30-16     SEA
PHI     10-37     DAL
NE       33-0      NYJ
Here are my power rankings after week 7.
New England Patriots (7-0)
New Orleans Saints (6-1)
Green Bay Packers (6-1)
San Francisco 49ers (6-0)
Kansas City Chiefs (5-2)
Baltimore Ravens (5-2)
Buffalo Bills (5-1)
Minnesota Vikings (5-2)
Dallas Cowboys (4-3)
Seattle Seahawks (5-2)
Indianapolis Colts (4-2)
Houston Texans (4-3)
Carolina Panthers (4-2)
Los Angeles Rams (4-3)
Philadelphia Eagles (3-4)
Chicago Bears (3-3)
Arizona Cardinals (3-3-1)
Oakland Raiders (3-3)
Detroit Lions (2-3-1)
Cleveland Browns(2-4)
Tennessee Titans (3-4)
Jacksonville Jaguars (3-4)
Tampa Bay Buccaneers (2-4)
Pittsburgh Steelers (2-4)
Los Angeles Chargers (2-5)
New York Giants (2-5)
New York Jets (1-5)
Washington Redskins (1-6)
Denver Broncos (2-5)
Atlanta Falcons (1-6)
Cincinnati Bengals (0-7)
Miami Dolphins (0-7)
Here are my MVP rankings.
Aaron Rodgers, QB, Green Bay
Lamar Jackson, QB, Baltimore
Deshaun Watson, QB, Houston
Patrick Mahomes, QB, Kansas City
Dalvin Cook, HB, Minnesota
Written on October 23rd, 2019
Sources:
Press, Associated. "Cowboys Run over Eagles, Take 1st in NFC East with 37-10 Win." ESPN, ESPN Internet Ventures, 21 Oct. 2019, www.espn.com/nfl/recap?gameId=401127987.
Hagemann, Andie. "Falcons QB Matt Ryan (Ankle) Not Practicing Today." NFL.com, National Football League, 23 Oct. 2019, www.nfl.com/news/story/0ap3000001068728/article/falcons-qb-matt-ryan-ankle-not-practicing-today.
Howard, Chelsea. "Adam Thielen Injury Update: Vikings Receiver (Hamstring) out vs. Redskins." Sporting News, Getty Images, 23 Oct. 2019, www.sportingnews.com/us/nfl/news/adam-thielen-injury-update-vikings-receiver-hamstring-out-vs-redskins/1c0xxiojlpsfb1743blu9a6s8t.
"Real-Time NFL Scores." NFL.com, 2019, www.nfl.com/scores/2019/REG7.
Press, Associated. "Casey Recovers Fumble, Titans Hold off Chargers' Rally 23-20." ESPN, ESPN Internet Ventures, 20 Oct. 2019, www.espn.com/nfl/recap?gameId=401127979.
About the Contributors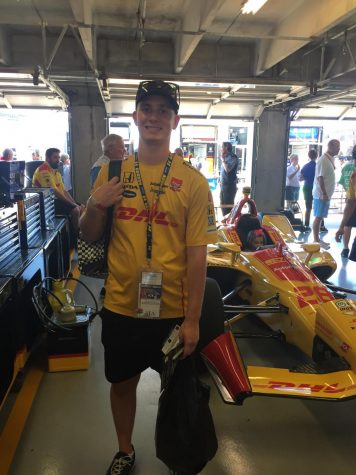 Austin Travis, Editor-in-Chief
Hey guys, my name is Austin Travis, and I will serve as the Editor-in-Chief for the iHoot Newspaper for the 2019-2020 school year. This is my fifth year...