MIDSEASON NFL POWER RANKINGS AND AWARD PICKS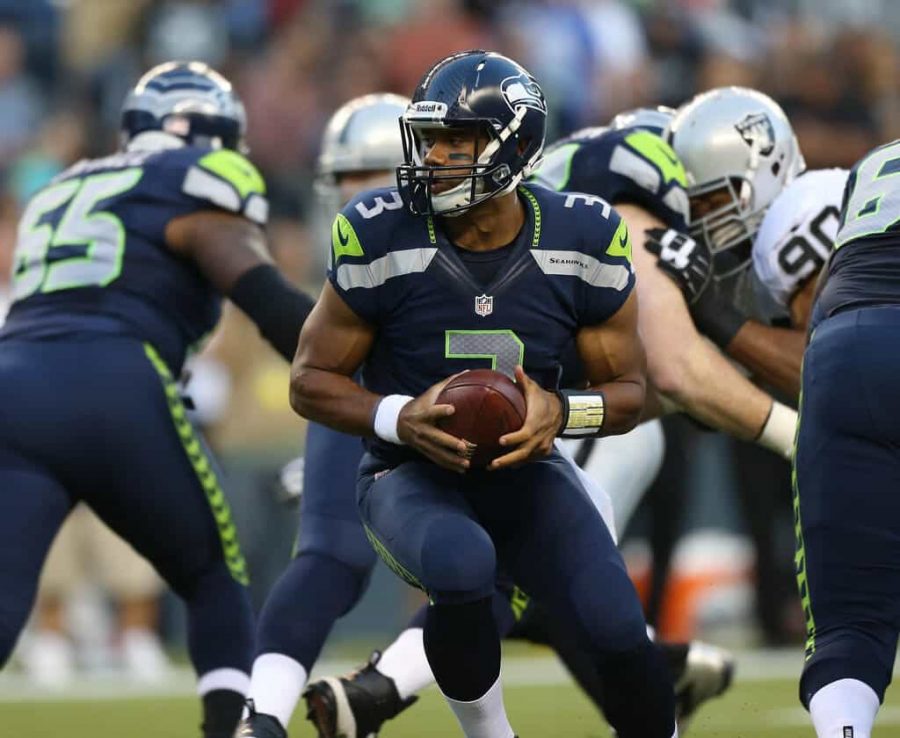 Now that week 9 has come to a close, every team has played at least 8 games, and some have played 9. Therefore, it is time to rank these teams to see where they fall as the playoff race heats up.
32.New York Jets (1-7)
While their only win was against a top ten team, that was a top ten team with numerous injuries. Despite that, it's a game the Jets had no business winning, especially based off of how they've played this season. Sam Darnold has shown flashes at QB, but a lack of weapons in his offense is holding him back. The Jets need to be prepared to agressively pursue recievers in free agency or draft Jerry Jeudy early in the first round. Either way, the safe bet is for the Jets to tank the remainder of the year. This team is a disaster.
31.Cincinnati Bengals (0-8)
The Bengals are the only winless team in the NFL, but with AJ Green expected to play for the first time this season in Sunday's matchup against the Ravens, things can only get better from here. The quarterback situation, however, is very rocky, as Ryan Finley will make his first start on Sunday. If that experiment doesn't work out, the Bengals will need to find a better option at quarterback, such as drafting Tua Tagovailoa or Joe Burrow. Either way, things can only go up for this winless squad.
30.Miami Dolphins (1-7)
The Dolphins have looked better in their past two games, as they were contending late into the game at Pittsburgh, and finally earned their first win of the season against the dismal New York Jets on Sunday. This is a team building for the future based on their trades, as they will have three first round picks to bolster a lineup that is already relatively young. This season was a lost cause for this team from the beginning, but this kind of season was unexpected. Don;t expect this team to do much in the final eight games, but they should be better than they were in the first 8.
29.Washington Redskins (1-8)
This team has shown flashes, playing close games against the undefeated 49ers and the Philadelphia Eagles, but this team has been very inconsistent with it's play. However, there is one consistency, and that is losing football games. The quarterback situation is horrendous, they have an interim head coach, and they are now dealing with drama surrounding Trent Williams health scare, as he had a lump on his head that the Redskins medical staff supposedly told him was no big deal, but it ended up being cancerous, and he's holding out, probably until he is on another team. This team has more problems than we can count, and more than just the draft and free agency will fix them.
28.Atlanta Falcons (1-7)
This team has confused me all year. With all of the talent on this roster, how are they only 1-7? It all traces back to head coach Dan Quinn, who probably has the hottest seat in all of football at this point. A win over the Philadelphia Eagles in week 2 was promising for this squad, but it hasn't translated to any other success. This team has loads of talent among the offense, while the defense is thin on it. However, the biggest problem is coaching.
27.Tampa Bay Buccaneers (2-6)
Fantasy football owners have loved the trio of Godwin, Evans, and Winston for their teams, but this team is a nightmare defensively and has an inability to win games depite putting up massive numbers. Shaquil Barrett has been the only bright spot on this defense, as he leads the NFL in sacks with 10.5, but the rest of the defense has been dismal. If they can aquire some defensive assets, this team could be dangerous come next season.
26.New York Giants (2-7)
It's a double dose of awful for the Big Apple, as the Giants continually fail to execute. This team often plays their opponents close, but falters late in games. Daniel Jones has shown huge flashes of greatness, but, he's lost a league high 8 fumbles, something he'll have to work on. This team is better than their record demonstrates until late in games, and that's why they're 2-7 and ranked this low in my power rankings.
25.Cleveland Browns (2-6)
The Cleveland Browns are mediocre once again, but it was unexpected this season. The wealth of talent on this roster is substantial, as is the lack of team chemistry. If these guys functioned as a group, they would be a top 10 team. With the big egos of Odell Beckham Jr., Jarvis Landry, and Baker Mayfield on the same roster, don't expect it to improve anytime soon. A change at head coach may be the first step into achieving this.
24.Denver Broncos (3-6)
When Phillip Lindsay plays well, the team usually plays well. This doesn't happen consistently enough, however, and has become a major problem. If Lindsay developed some consistency, this team could win more games. The biggest problem, though, is at the quarterback position, as Joe Flacco is done for the year, and Brandon Allen has only played one game, against another inconsistent team, the Cleveland Browns. Another piece of the equation is rookie QB Drew Lock, who could be starting at any time now. There are a lot of inconsistencies and unknowns on this team, and these will hold the team back until they are corrected.
23.Chicago Bears (3-5)
It is time for a new quarterback, already. Mitchell Trubisky, the second overall pick of the 2017 NFL Draft, has been horrendous the whole season, as he only has a QB rating of 80.0. While the lack of weapons at reciever can be blamed, Trubisky has still been terrible, and finding another QB will be the first step in revamping this Chicago offense. If Trubisky can have a huge turnaround, the Bears have an elite defense that can help get the job done, and this team will be able to win games. Until then, a new QB will be a must-have for the Bears.
22.Tennessee Titans (4-5)
The future at the quarterback position is unknown at this point, and a lack of weapons doesn't help at all. Derrick Henry and Delanie Walker are about the only dangerous players on this offense, so they have a huge need at wide reciever. Fortuantely, they have promising young recievers in Corey Davis and AJ Brown, so it may just be a matter of time before this offense is dangerous. While this team is capable of success right now, the future is certainly what looks best for this team at this point.
21.Los Angeles Chargers (4-5)
The Los Angeles Chargers continued their inconsistent play with a 26-11 upset of the Green Bay Packers on Sunday to improve to 4-5, but this team still has evident problems that need to be addressed. Phillip Rivers has always been inconsistent, and with him apptroaching the end of his career, the Chargers need to be prepared to draft a QB in the 2020 NFL Draft, whether an early round or late round pick. While Rivers' inconsistency has been the biggest problem, the lack of talent on the O-line is also a huge problem that would make it hard for any QB to perform well. If the Chargers had a serviceable, Rivers consistency may improve, or not. Either way, it's a huge need for this team.
20.Arizona Cardinals (3-5-1)
Kyler Murray has starred for a pretty thin team, as he has over 2,000 yards passing and only 4 interceptions as a rookie quarterback. Christian Kirk has flourished into a top 30 wide reciever, and Larry Fitzgerald has returned to his elite form. This team still has a fighters chance at a wildcard if things go right, but it's certainly a major improvement over last season for sure. This is a team with many young assets that looks to contend in the NFC in a couple of years, and maintain that competitiveness for years down the road once they get there.
19.Detroit Lions (3-4-1)
Matthew Stafford is having a fantastic year, but the loss of Kerryon Johnson has significantly weakened an already weak ground game in Detroit, thus making passing the only option. Lacking a solid defense, this team is in major trouble if their pass game is shut down. That is not very likely though, when Kenny Golladay, Marvin Jones, and Danny Amendola can all make high level plays. This team can hope for 8-8, but the playoffs aren't quite in the cards this year.
18.Pittsburgh Steelers (4-4)
Mason Rudolph and Devlin Hodges have both shown flashes at QB, but the defense is what has carried this team. Led by TJ Watt, Devin Bush, and Minkah Fitzpatrick, this young defense should be dangerous down the road if this core stays intact. Combine that with increased experience for Rudolph and drafting more receivers, this could be a dangerous team in a few years. Right now, it's about getting these young players experience to build on.
17.Oakland Raiders (4-4)
Josh Jacobs and Darren Waller have been huge playmakers all season, and Hunter Renfrow is emerging as another one, as he has 142 yards receiving and two touchdowns in the last two games. Jacobs is 7th in the NFL in rushing, and Waller has been the unexpected #1 receiver for Derek Carr at the tight end position. If the rise of Renfrow and the solid performace by Waller and Jacobs continues, the Raiders should have a solid chance at a wildcard spot in the playoffs.
16.Jacksonville Jaguars (4-5)
Gardner Minshew II has looked stout in his eight game stint as the starting QB, but it hasn't been quite good enough to this point, as Nick Foles will be the starter in week 11 after a week 10 bye. Leonard Fournette is a favorite for the comeback player of the year, as he has become one of the top running backs in the NFL, and downfield threats in Dede Westbrook and DJ Chark make this team dangerous when they get hot. This is a young team that is building to be a future dynasty, but they can still succeed right now.
15.Los Angeles Rams (5-3)
Todd Gurley has been mediocre this season behind a, well, mediocre offensive line, and Jared Goff has been the same on a relatively mediocre team across the board, except for the wide receiver position. When Brandin Cooks returns, this offense will be bolstered somewhat, but he has also been disapointing this season. The Rams offensive line from last season was very underrated, and after losing John Sullivan and Roger Saffold, who were two major pieces of that line, the offense has struggled. Combine that with a mediocre linebacker group and a thin secondary, and you can see why this team is not meeting expectations.
14.Carolina Panthers (5-3)
The Panthers are 5-3, including 5-1 in their last 6 games with Kyle Allen as the starting QB, but 4 of those wins have been against teams with a losing record, with the one exception being the 6-3 Houston Texans. Christian McCaffrey is having an MVP level season, as his numbers are comparable to LaDanian Tomlinson's after 8 games in 2006, when he won the MVP. If McCaffrey can continue to produce at this level as the Panthers. Their 1-2 record against teams with a winning record, including a 51-13 blowout loss to the San Francisco 49ers, has me concerned about just how good this team is as they enter the toughest stretch of the schedule. Their matchup against the Green Bay Packers on Sunday will be a huge indicator of just how good they are.
13.Philadelphia Eagles (5-4)
The Eagles have won 2 games in a row since being embarrassed by the Dallas Cowboys on Sunday Night Football. Zach Ertz finally looked like his old self against the Chicago Bears in week 9, and a win over Buffalo in week 8 has this team trending upwards. Combine that with a win over the Packers, and you can see the talent in this team. However, their flaws have been showcased far too many times, and this team will need to find consistency to make the playoffs. If they can continue looking the way they have the past two weeks, this could be a dangerous team come playoff time.
12.Indianapolis Colts (5-3)
Andrew Luck's retirement shocked the whole sports world, as it came only a couple of weeks before the start of the season. Many thought this team was doomed, but Jacoby Brissett has proven otherwise, as he has this team at a 5-3 record as he is playing at an elite level behind the elite Colts offensive line led by Quenton Nelson and Ryan Kelly. While the Brissett injury is a concern, it should only be temporary, and Frank Reich is a good enough coach to effectively adjust for another QB. This team is certainly overachieving, and I expect it to continue all the way to the postseason.
11.Houston Texans (6-3)
Deshaun Watson has looked like the dangerous QB we all knew he had the potential of this season, as he is a frontrunner for the MVP, boasting a QB rating of 107.1, third highest of all starting QB's. His one-eyed pass to seal the win over the Oakland Raiders in week 8 is still fresh on our minds, and I only expect him to continue making these kinds of plays. Once Will Fuller V is back, this offense will be a juggernaut. However, the biggest question is a JJ Watt-less defense, as he is out for the year. Only time will tell if this team can contend for a title without Watt.
10.Buffalo Bills (6-2)
The Bills looked like a dangerous team until their last two games, as they nearly lost to the Miami Dolphins and were blown out by the Philadelphia Eagles at home in week 8. This is a team without major injuries, so the recent downwards spiral is a mystery to everyone. However, they had a bye in week 9, so these issues may have been corrected by virtue of that. If they have been, Josh Allen should be able to continue playing at an elite level and the defense should do the same. If this team continues the slump, however, they will lose all hope of winning the AFC East, and potentially just making the playoffs. I'll bet on the first one, but only time will tell. This may be the most interesting team to watch in week 10, when they will face the Cleveland Browns, who are wildly inconsistent.
9.Dallas Cowboys (5-3)
This team has returned to form over the past two games with a blowout of the Philadelphia Eagles and a dominant second half over the New York Giants. What was still evident, though, was the early game slumps they have become synonomous for, as they scored 34 of their 37 points in the final 30:52 against the Giants, including outscoring them 24-6 in the second half. Combining that with a three game losing streak, this team has demonstrated flaws. However, they should be as dangerous as anyone offensively as long as Amari Cooper, Michael Gallup, Zeke Elliott, and the three pro bowl offensive linemen are healthy. When those guys are inactive, however, the Cowboys have shut down, so that will be something to monitor. As long as things go as planned, this is a team capable of winning the whole thing.
8.Minnesota Vikings (6-3)
Dalvin Cook has been seemingly unstoppable all season, and the Vikings will continue to need that, especially while Adam Thielen is inactive, as he is expected to be out for their week 9 matchup against the 5-3 Cowboys. This team will have arguably the most dangerous offense in the NFL once Thielen is healthy, and they also have a very stout defense consisting of arguably the best safety in the NFL, Harrison Smith, and a stacked defensive line. The biggest variable for this team, though, is Kirk Cousins. If he plays as well as he has recently, they are among the top championship contenders. If he plays as he did early in the season, however, this team won't go far in the postseason. Their week 9 matchup should set the tone for the remainder of the season, as they will face the Dallas Cowboys on Sunday Night Football.
7.Kansas City Chiefs (6-3)
The Chiefs managed surprisingly well without Pat Mahomes, as they went 2-1 in his three game absence, with the only loss being in a close matchup with the 7-2 Green Bay Packers. With Mahomes expected to be active in their week 10 matchup against the Titans, this team should only perform better from here. The trio of Mahomes, Tyreek Hill, and Travis Kelce is unstoppable when they get it going. With only one game remaining against a team that currently has a winning record, that trio should be lethal the rest of the season as long as they stay healthy. This team, as evidenced last season, is dangerously good when they are in their zone.
6.Seattle Seahawks (7-2)
Russell Wilson looks to be running away with his first MVP award up to this point, as his QB rating is unbelievably good, at 118.2, a league high. He has also made plays on his feet, however, as he has ran for over 200 yards and 3 touchdowns in addition to 2,505 yards and 22 touchdowns passing the football. The acquisition of Josh Gordon after being released by the Patriots makes Wilson all that more dangerous, as he has another weapon in addition to Tyler Lockett and DK Metcalf. With a huge matchup against the undefeated San Francisco 49ers looming in week 10, we'll get to see just how good this team really is.
5.Green Bay Packers (7-2)
Aaron Rodgers is having one of the best seasons of his career, and another Aaron has emerged as a superstar this season. Running back Aaron Jones has been sensational this season, as he has 850 yards from scrimmage and 11 total touchdowns, including a monster 4 TD game against the Dallas Cowboys in week 5. Oh, and by the way, this team was undefeated without star reciever Davante Adams. This team is as good as any in the NFL, and looks to have a very good chance of making a deep run into the postseason.
4.Baltimore Ravens (6-2)
A win over the New England Patriots in week 9 showed the NFL world that this team and quarterback Lamar Jackson are for real. Jackson is the only player who might have an argument against Russell Wilson for MVP, as he has 1,813 yards passing and 637 yards rushing, and has accounted for 17 touchdowns. He has kept teams guessing with his style of play, and is nearly unstoppable due to his versatility, similar to LeBron James in the NBA. With one of the top defenses in the league accompanying Jackson's offense, this Ravens team should compete with the Patriots for the AFC bid to the Super Bowl.
3.San Francisco 49ers (8-0)
I know that they are the only remaining undefeated team in the NFL, but they have only played two teams that have a winning record, so that's why they are not #1. Emmanuel Sanders has been a near perfect fit in his short time with the 49ers, and the running game headlined by Matt Breida and Tevin Coleman is as good as any in the league. Combine that with a defense led by rookie Nick Bosa and future HOFer Richard Sherman, it's no mystery as to why this team has been successful. However, most of these games have been against weak teams, so their Monday night clash with the Seahawks in week 10 should give us a true indication of just how good this team is.
2.New England Patriots (8-1)
The Patriots defense looks to be one of the best ever despite allowing 37 points to the Ravens, as they had only allowed 61 total points combined in the first eight games, and forced 27 turnovers this season in addition to 32 sacks. If they can get back on track the rest of the season, they will be very difficult to beat, especially with Tom Brady and Julian Edelman playing at a high level on the offensive side of the ball. With matchups against the Cowboys, Texans, Bills, and Chiefs looming, we will get a clear chance to see if this is yet another dominant Tom Brady-Bill Belichick Patriots team, or if this team has only been dominant because most of their schedule has been weak. I will go with the former myself, as I think this team is primed for a record-breaking 7th Super Bowl win.
1.New Orleans Saints (7-1)
The undefeated record that this team had while Teddy Bridgewater was starting was unprecedented, truly showing just how incredible this Saints squad is. Michael Thomas is the best receiver in the NFL right now, Alvin Kamara is a top 10 RB, and the run defense is one of the top in the league. Also considering that this team has an elite offensive line and a healthy Drew Brees back from his injury, this team is undoubtedly the favorite to win the whole thing, and I expect them to go very deep into the postseason and maybe win the 2nd Super Bowl in franchise history. The NFC is stacked, so the road will be tough, but this team is more than capable of winning the whole thing.
Now here are my award picks.
Most Valuable Player: Russell Wilson, QB, Seattle
Offensive Player Of The Year: Christian McCaffrey, RB, Carolina
Defensive Player Of The Year: Stephon Gilmore, CB, New England
Offensive Rookie Of The Year: Josh Jacobs, RB, Oakland
Defensive Rookie Of The Year: Nick Bosa, DE, San Francisco
Comeback Player of the Year: Dalvin Cook, RB, Minnesota
Most Improved Player: Aaron Jones, RB, Green Bay
Coach of the Year: Kyle Shanahan, San Francisco
Written on November 6th, 2019
Sources:
"NFL Standings." NFL.com, 2019, www.nfl.com/standings.
"2019 NFL Stat Leaders." ESPN, ESPN Internet Ventures, 2019, www.espn.com/nfl/stats.
"Mitchell Trubisky Stats, News, Bio." ESPN, ESPN Internet Ventures, www.espn.com/nfl/player/_/id/3039707/mitchell-trubisky.
"Kyler Murray Stats, News, Bio." ESPN, ESPN Internet Ventures, www.espn.com/nfl/player/_/id/3917315/kyler-murray.
"2019 Carolina Panthers Schedule Stats." ESPN, ESPN Internet Ventures, 2019, www.espn.com/nfl/team/schedule/_/name/car/carolina-panthers.
"2019 Dallas Cowboys Schedule Stats." ESPN, ESPN Internet Ventures, 2019, www.espn.com/nfl/team/schedule/_/name/dal/dallas-cowboys.
"Russell Wilson Stats." ESPN, ESPN Internet Ventures, www.espn.com/nfl/player/stats/_/id/14881/russell-wilson.
"Aaron Jones Stats, News, Bio." ESPN, ESPN Internet Ventures, www.espn.com/nfl/player/_/id/3042519/aaron-jones.
"Lamar Jackson Stats." ESPN, ESPN Internet Ventures, www.espn.com/nfl/player/stats/_/id/3916387/lamar-jackson.
"2019 San Francisco 49ers Schedule Stats." ESPN, ESPN Internet Ventures, 2019, www.espn.com/nfl/team/schedule/_/name/sf/san-francisco-49ers.
"2019 New England Patriots Player Stats." ESPN, ESPN Internet Ventures, 2019, www.espn.com/nfl/team/stats/_/name/ne/table//sort/sacks/dir/desc.
"2019 New England Patriots Schedule Stats." ESPN, ESPN Internet Ventures, 2019, www.espn.com/nfl/team/schedule/_/name/ne/new-england-patriots.
About the Contributors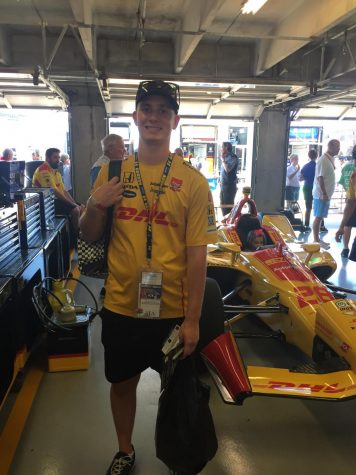 Austin Travis, Editor-in-Chief
Hey guys, my name is Austin Travis, and I will serve as the Editor-in-Chief for the iHoot Newspaper for the 2019-2020 school year. This is my fifth year...