NEWMAN CRASH OVERSHADOWS HAMLIN'S THIRD DAYTONA 500 TRIUMPH
42-year old was rushed to the hospital on Monday before being miraculously released on Wednesday.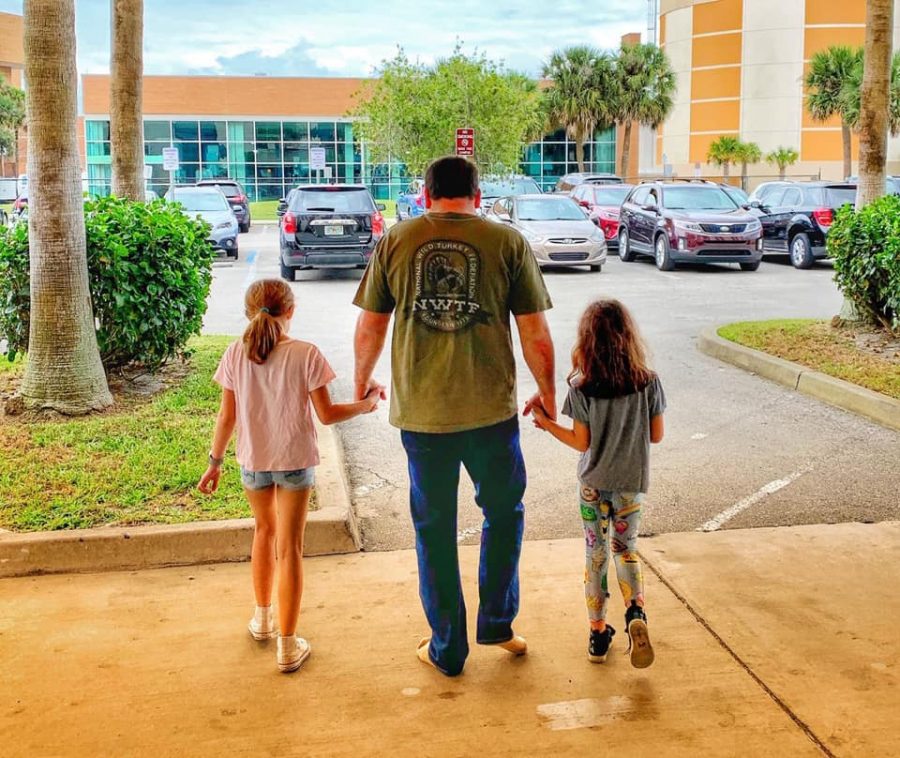 When the field came off of turn four with the checkered flag in sight, all of us race fans were concerned over which driver would earn a life changing win in the Daytona 500. Just seconds later, a man had achieved that feat for the third time in his career, but the focus of the crowd was elsewhere. It was a feeling that the NASCAR world has not experienced since February 18th, 2001, the day we lost Dale. On Monday, we feared that we had lost another one of our heroes, as Ryan Newman was involved in a vicious, fiery crash coming to the finish that had our whole fanbase in panic mode for the next several hours as we awaited word on his condition. Not for the sake of Ryan Newman the racecar driver, but for Ryan Newman as a human being, as he is a father to two young girls and runs an animal shelter that houses multiple species. Newman's car was spun by fellow competitor Ryan Blaney as the cars entered the tri-oval. Newman, who had been leading at the time, took a head-on hit into the outside wall at around 200 mph, flipping his car onto it's roof instantly. The horrific moment of this incident hasn't happened yet though. As his car rotated upside down, Corey LaJoie came along in the #32 Ford for GoFas Racing, impacting Newman's car in the left side driver window and sending his car into the air, as it did a full roll airborne before landing on an already deformed roof from the impact. The car slid to a stop on it's roof and medical staff got to Newman quickly after his car stopped. The medical crews treated Newman inside his car for about 15 minutes before extricating him and loading him into an ambulance. The situation was initially believed to be catastrophic, as the crews had black screens put up around the whole area so that nobody could see Ryan as he was being treated. He was rushed to Halifax Medical Center by ambulance and FOX ended their coverage with no updates to provide us with, which was a feeling all-too familiar to fans who were alive on February 18th, 2001. However, Newman had a different fate than Earnhardt, as an update was released about two hours later stating that he was "in serious condition with non life-threatening injuries". The whole sport was finally able to relax, and we all were able to collectively celebrate on Wednesday when Newman miraculously was able to walk out of the hospital holding the hands of his two daughters, less than 48 hours after a crash we all though he hadn't made it through. But, miracles do happen, such as a component that is named after you. A new bar, dubbed the "Newman Bar", was added to the cars after a crash Newman suffered at Talladega in 2009 where he flipped over there. It was an additional roll bar to protect the driver, and the device is believed to have been what saved his life. Sure, it was a scary crash that nobody liked to see, but it proved to everyone that NASCAR has truly made these cars as safe as they can be.
Despite all of the chaos and the concern of our fanbase, Denny Hamlin had still won his third Daytona 500, which was also his second consecutive win in "The Great American Race". The back-to-back wins in the Daytona 500 had last been accomplished by Sterling Marlin back in 1994-95. Hamlin initially had no idea what had occurred with Newman, as he wasn't watching his mirror racing to the finish door-to-door with Ryan Blaney. He did donuts across the grass before emerging from his car and celebrating with his team. However, once he found out in Gatorade Victory Lane, the celebration became noticeably dull, as everyone's priority was with Newman at the time. "When they called off the interview at the start/finish line, I knew something was up at that point so I drove into victory lane and they said there was a serious injury with Ryan [Newman]," Hamlin said during a Tuesday appearance on The Dan Patrick Show, while noting that he watched a replay of the crash. "So, it was a bit of a quiet victory lane. You think about someone's well-being or someone's health as obviously being way more important, than any sporting event you could win. You know, we're out there for entertainment purposes, Ryan's [Newman] got two daughters and I've got two daughters myself, so you definitely can relate, and you definitely think about them and their family during that time." (Courtesy of newsweek.com) Team owner Joe Gibbs later apologized for the initial celebration, as many fans were criticizing Hamlin for the celebration. "I knew that there was a (wreck), but I never even focused over there (by Newman's car)," Gibbs told reporters after the race. "I was focused on our car, and everybody started celebrating it around us. So, I said to everybody out there, some people may have saw us and said, 'Well, these guys are celebrating when there's this serious issue going on.' So, I apologize to everybody, but we really didn't know. We got in the winner's circle, and that's when people told us later." (Courtesy of newsweek.com)
We are all thankful that Ryan Newman is ok, and hope he will be able to return to the track as soon as possible. Ross Chastain is slated to relieve Newman in the #6 this weekend in Las Vegas, and his status for any other races is unknown.
Written on February 22nd, 2020
Sources:
Impelli, Matthew. "Daytona 500 Winner Denny Hamlin Says 'Someone's Health' Is More Important than Winning, Apologizes for Celebration after Ryan Newman Crash." Newsweek, Newsweek, 18 Feb. 2020, www.newsweek.com/daytona-500-winner-denny-hamlin-says-someones-health-more-important-winning-apologizes-1487799.
About the Writer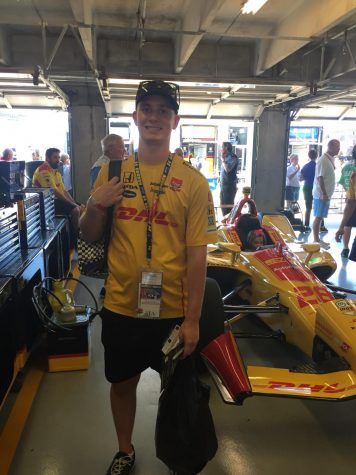 Austin Travis, Editor-in-Chief
Hey guys, my name is Austin Travis, and I will serve as the Editor-in-Chief for the iHoot Newspaper for the 2019-2020 school year. This is my fifth year...