CORONAVIRUS IN SPORTS
How COVID-19 has impacted the sports world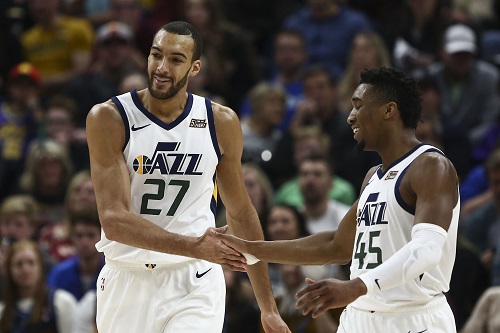 COVID-19 has been a devastating illness across the world, killing thousands and infecting many more. With the recent outbreak in the U.S.A. and other countries, more and more services are being shut down every day as the number of infected people continues to rise. The sports world has been one of the most harshly impacted, as all major sports leagues have postponed or cancelled events, and multiple athletes and other team personnel have been diagnosed with the virus. Here is a rundown of all impacts on the sports world.
NBA-Postponed and will be re-evaluated on April 11th; hope is to return to play in June with the Finals taking place in mid to late August. Team facilities have also been shutdown effective on March 20th.
NFL-The 2020 NFL Draft will be held without fans. However, the league year started on time on Wednesday.
MLB-All Spring Training games have been cancelled. Opening day could potentially be delayed as well.
NHL-Postponed.
MLS-All games postponed through May 10th.
NASCAR-All events postponed through May 3rd; plan is to return May 7th-8th for night race at Martinsville. 7 races were postponed: Atlanta, Homestead, Texas, Bristol, Richmond, Talladega, and Dover.
IndyCar-First four events have been cancelled: St Pete, Barber, Long Beach, and COTA.
F1-Season opening Australian GP and the Chinese GP in the fall have been cancelled; five other races are postponed: Bahrain GP, Vietnamese GP, Spanish GP, Dutch GP, and the famed Monaco GP.
Other Motorsports-The 24 Hours of Le Mans has been delayed to September 19th-20th. The 12 Hours of Sebring has been postponed to November 14th.
NCAA-All spring sports have been cancelled, including the Men's and Women's Basketball Tournaments. Athletes affected could possibly be granted another year of eligibility by the NCAA.
XFL-Cancelled.
Golf- Masters has been postponed to an unknown date.
Horse Racing-The Kentucky Derby has been postponed to September 5th. Plans for the rest of the Triple Crown have not been announced.
Premier League-Postponed until April 4th.
UEFA Champions League-Postponed until further notice.
In addition to leagues being affected, there have also been athletes diagnosed with the virus too. Here's all of the confirmed cases.
NBA- Utah Jazz-Rudy Gobert and Donovan Mitchell
Brooklyn Nets-Kevin Durant and three others
Detroit Pistons-Christian Wood
NFL- New Orleans Saints-Head Coach Sean Payton
MLB- New York Yankees- Two unnamed Minor-League Players
NCAA- Cleveland State-Women's Basketball Head Coach Chris Kielsmeier
XFL- Seattle Dragons-Unnamed Player
PGA Tour- Victor Lange
Champions League- Juventus-Daniele Rugani
Premier League- Arsenal-Manager Mikel Arteta
Chelsea-Callum Hudson-Odoi
La Liga- Real Madrid-Trey Thompkins
Serie A- Fiorentina-Dusan Vlahovic, Patrick Cutrone and German Fezzella
Flamengo-Jorge Jesus
Olympics- Olympic Committee Deputy chief Kozo Tashima
It's weird seeing a whole world without sports, but it's necessary at this juncture, as this has become a dire situation worldwide. Remember to wash your hands, use hand sanitizer, and practice social distancing!
Written on March 19th, 2020
Sources:
Fernandez, Gabriel. "Coronavirus: Kevin Durant among Athletes and Coaches Who Have Been Infected with COVID-19." CBSSports.com, 17 Mar. 2020, www.cbssports.com/general/news/coronavirus-kevin-durant-among-athletes-and-coaches-who-have-been-infected-with-covid-19/.
About the Contributor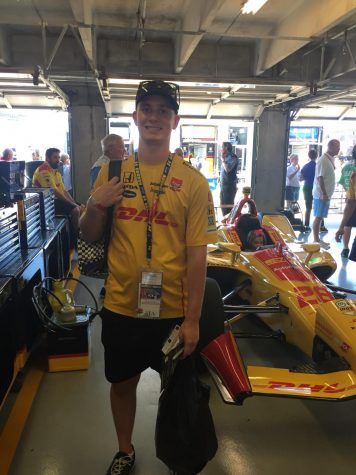 Austin Travis, Editor-in-Chief
Hey guys, my name is Austin Travis, and I will serve as the Editor-in-Chief for the iHoot Newspaper for the 2019-2020 school year. This is my fifth year...