TEENS' QUARANTINE BUSINESS
Creative teens help communities in need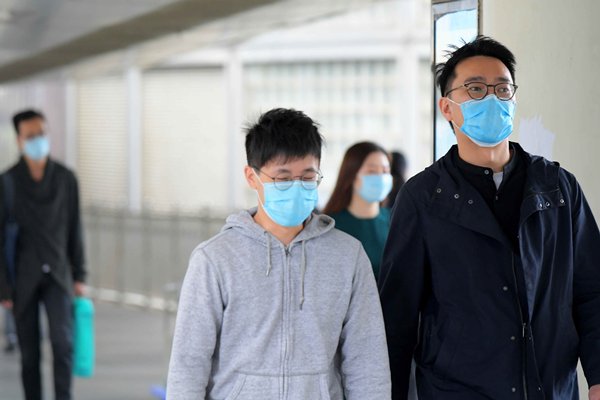 All across the nation, businesses have been struggling due to the coronavirus pandemic. Many have had to let go of employees or have gone bankrupt even as the country has reopened. Yet, in these troubling times there are teens creating businesses to serve their communities and help others through the pandemic.
Flashback to 2019. We were dining in restaurants and frequenting stores as much as we liked. When asked about the future of their businesses, most entrepreneurs would probably say the future looked bright. Back to 2020. Spring flowers came with a lockdown and put most of our lives on hold. As part of the domino effect of the virus, many businesses have lost significant sales and some even went bankrupt. Teens were also hit hard when they lost special experiences like prom or graduations. However, these teens didn't let covid or risk stop them from creating a business.
Guelph Box
While most teens went into panic when covid hit, Genevieve Sutherns responded by helping her local community. The Canada native was traveling in Europe for her gap year when the pandemic broke out. Upon returning home, she realized she could help out her city. Sutherns and her boyfriend Josh Gray created the Guelph Box which is filled with goods from local shops and artisans. They include food and items like soaps and books. The boxes delivered to homes to avoid contact. Gray's little sister has helped the program expand by creating a branch in Ontario. Guelph helps keep communities safe while supporting local economies. 
Tiki Love Sustainability Project
In March, when online school became the new normal, many kids were left without certain school experiences. 15-year-old Ben Pritzker of New Hope decided to make his own business to help with that. Pritzker started the Tiki Love Sustainability Project, which provides students with gardening and hatching kits. Tiki Love allows kids to get hands-on projects with the variety of kits they offer including butterfly hatching kits and gardening kits. This path was natural for Ben who was raised on a farm. Tiki Love offers starter gardens, flower gardens, reptiles and more. For students needing a project outside of online learning, Tiki Love helps by educating in a fun way. 
Safe Shopper
Unfortunately, not everyone can or will avoid going out into public during these times. In order to get their necessities, many people put themselves at risk by stepping out to get what they need without knowing how safe the locations they're visiting are. That's why Indiana brothers Jack and Sam Landmesser created Safe Shopper. This app lets people know what safety measures businesses are taking. It shows consumers if  businesses are  keeping six feet apart or how often they're sanitizing. The app informs people of the risk of the place they're visiting. The app  also allows users to add businesses to help update the community. The brothers hope to keep covid infections down with their app. 
We're not out of the woods yet but these businesses will continue to help communities as things get better. These businesses spread the message that you don't have to be a super savvy guru in order to be successful. All you need is a passion to make lives better. These entrepreneurs  followed the most important policy during this time: helping others.
References
Malinsky, G. (2020, May 13). Teen's quarantine business 'encourages people to stay home' by delivering gift boxes of local treats. Retrieved September 12, 2020, from https://grow.acorns.com/how-teen-helps-local-small-businesses/
McNicholas, T. (2020, July 21). Teenage Indiana Brothers Create App To Help Track Businesses' COVID-19 Precautions. Retrieved September 12, 2020, from https://chicago.cbslocal.com/2020/07/21/teenage-indiana-brothers-create-app-to-help-track-businesses-covid-19-precautions/
Moore, A. (2020, August 08). New Hope teen's businesses help families through COVID-19. Retrieved September 12, 2020, from https://www.theintell.com/story/news/local/2020/08/08/new-hope-teenrsquos-businesses-help-families-through-covid-19/42193865/