TEXAS RANGERS 2021 SEASON
What is the Rangers plan for Opening Day?
If you are a Texas Rangers fan, you'll be wondering: When will we have a decent team again? Well, this offseason, the Rangers have been rebuilding their team, leaving only a few veterans and trading the rest away. Will new players such as Khris Davis, Nate Lowe, and David Dahl, who can say what this season can hold for this team. 
After doing a poll of various students/teachers and seeing how they felt about the Khris Davis- Elvis Andrus trade, here are some answers: "I think it was worth it since the team had moved on from Elvis at shortstop. Davis had a solid last month of 2020, so maybe he can contribute a little. And Stephenville's own Brock Holt should be the 3rd baseman! I'm done with Rougie, and Isiah Kiner-Falefa  is the opening day SS." (Neely Carter) and "I think it was worth it" (Haley Travis) The majority of people think that this trade was worth it, even if it meant losing one of the teams longest veteran.
What is the expected lineup for Opening Day?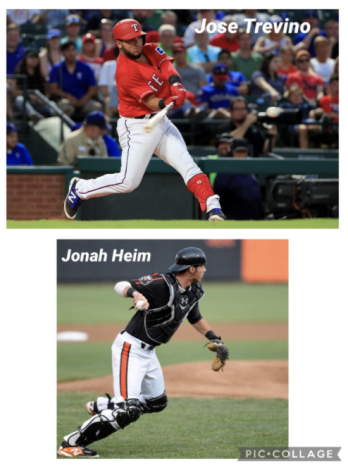 At catcher, there are two options, Jose Trevino, who is a veteran and strong on both offense and defense, or the newbie Jonah Heim who was recently acquired from the Oakland A's in the Elvis Andrus/Khris Davis Trade. As of right now, Trevino is the assumed starter for Opening Day, but anything can still happen during the month of Spring Training. Trevino is also expected to start for his offense. Typically, catchers aren't strong of offense and they land themselves in the #9 slot, but Trevino made it up to the #3 slots in the 2020 season. That may be a key deciding factor for who gets to be the catcher on Opening Day.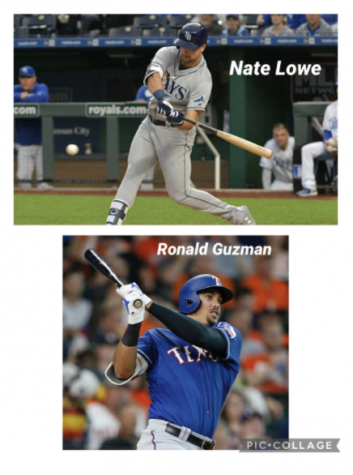 For first base, Nate Lowe is expected to start. Lowe is another recent trade, gotten from the Tampa Bay Rays. Another option could be Ronald Guzman, a Ranger veteran, but unless he puts on a show during Spring Training, he most likely will be on the bench for the majority of the season.
For second base, another Ranger veteran is expected to start. Nick Solak, who shuffled between infield and outfield last season, is expected to stay in one spot for this season. True, Rougned Odor could be another fit for this position, but as of right now, Solak is the best fit for second base.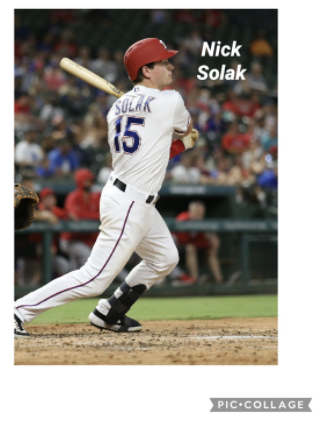 At third base, another Rangers veteran, Rougned Odor. This position is where it gets tricky. You could use another player who is more at home in this spot, like Charlie Culberson or Texas native Brock Holt, who are free agents signed by the Rangers this year, but as Odor is now in a utility role, he might be the right fit. There is also always the option of young prospect Josh Jung, another Texas native, who was picked by the Texas Rangers in the draft and is in the Minor Leagues as of right now. Though Odor has never played third base, Rangers Manager Chris Woodward told MLB reporters that Odor is determined to stay in the starting lineup, even by picking up a brand new position.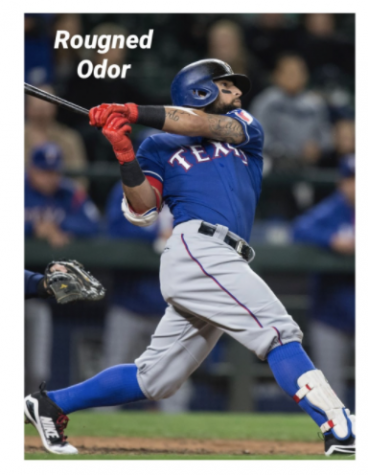 At shortstop, the player expected to start is Isiah Kiner-Falefa. Kiner-Falefa can play a majority of positions, though last season he won a Gold Glove award for third base, many expected him to stay there. During the offseason, even before the last shortstop Elvis Andrus was traded to the A's, the Rangers made the decision to slide him over to shortstop. Kiner-Falefa is an award winner at his defensive position, but his offense is also top notch, as he had a high batting average last season, at .280 the entire season.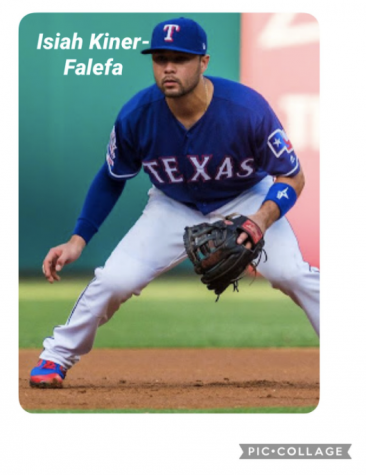 In the outfield, only right-field is probably secured, by Joey Gallo, who got a Gold Glove last year for his incredible defensive skills.
Right now, center-field is expected to be played by Leody Taveras, a skilled young player that debuted last year. The options for left-field right now are David Dahl and Khris Davis, both of whom got traded to the Rangers this offseason. Right now, Dahl is expected to start in left-field, but if both he and Khris Davis show up Taveras on their offensive skills, Dahl may slide into center-field with Davis taking his old position, and placing Taveras on the bench.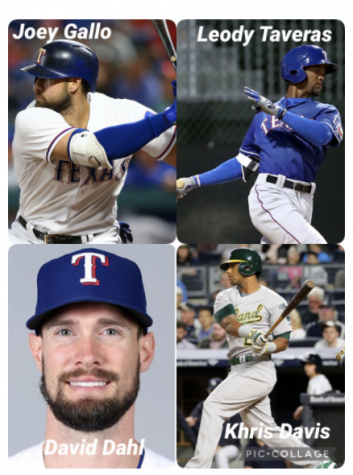 Designated hitter is one similar to catcher: There is a veteran and a newbie both with a chance at the position. It could go to Willie Calhoun, who is a veteren with the Rangers, or it could go to Khris Davis, who just 
got traded weeks ago. Both players struggled in 2020, with injuries or just lack of performance, and this spot will go to whomever can perform most consistently. Right now, Calhoun is expected to take the spot for Opening Day.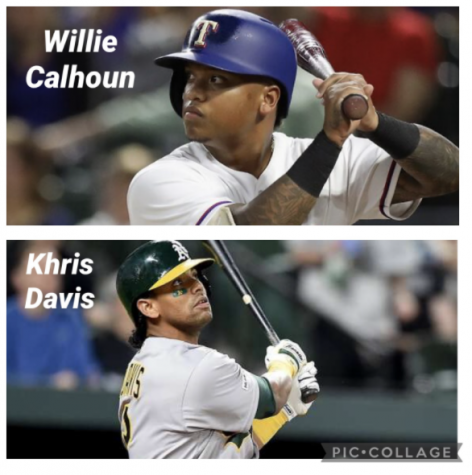 For starting pitchers, there are a lot of names in the mix, veterans like Kyle  Gibson, Kolby Allard, Taylor Hearn and even Kyle Cody, or new acquires such as Dane Dunning, Mike Foltynewicz, and Kohei Arihara. All of these are possibilities for the rotation, and if you are a Rangers fan, you may have noticed I didn't put aces Lance Lynn or Corey Kluber. If you haven't seen the news yet, early in the offseason, the Rangers traded both of their aces. True, Corey Kluber got injured in his first inning of the season and was out for the rest of the season too, but Lance Lynn was ranked 6th in the best pitchers of last year. The Rangers were really serious about rebuilding their team.
This leaves Khris Davis, Ronald Guzman, and Anderson Tejada on the bench. Tejeda is typically a shortstop, Guzman and first basemen, and Davis a left-fielder or a designated hitter. Any of these spots could open up for them, but for opening day, here is a recap on what MLB experts think the line up could be:
Catcher: Jose Trevino
1st Baseman: Nate Lowe
2nd Baseman: Nick Solak
3rd Baseman: Rougned Odor
Shortstop: Isiah Kiner-Falefa
Left-field: David Dahl
Center-Field: Leody Taveras
Right-field: Joey Gallo
Designated Hitter: Willie Calhoun
Bench: Khris Davis, Ronald Guzman, Anderson Tejeda
Opening Day rosters can change daily, all due to the events in Spring Training. There is no way to guess  the exact Opening Day roster before Spring Training ends. Who knows what could happen this month? Now, remember: It's baseball time in Texas! 
Sources:
"Who will make the Rangers' Opening Day roster?" MLB App, Written Feb 20th by Kennedi Landry, Accessed Feb 26th