2015 SUMMER MOVIES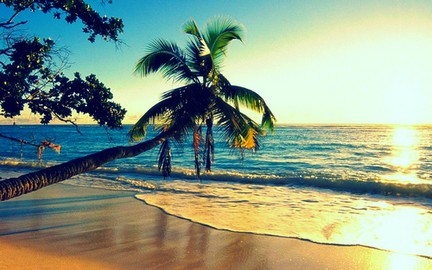 Here are the Top 10 most anticipated movies of summer 2015! (G-PG13)
1. May 29th- San Andreas — PG13
When the San Andreas fault triggers a magnitude 9 earthquake, a search-and-rescue helicopter pilot (Dwayne Johnson) must navigate the destruction from Los Angeles to San Francisco to save his daughter.
Disaster/Drama
2. June 5th- Insidious: Chapter 3 — PG13
When teenager Quinn Brenner (Stefanie Scott) senses that her late mother is trying to contact her, she seeks help from gifted psychic Elise Rainier (Lin Shaye). However, Elise's tragic past makes her reluctant to use her abilities. After Quinn is attacked by a malevolent entity, her father (Dermot Mulroney) pleads with Elise for help. With support from two parapsychologists, Elise ventures deep into The Further — where she finds a powerful demon with an insatiable craving for human souls.
Horror
3. June 12th- Jurassic World — PG13
Visitors at the Jurassic World theme park run for their lives when the genetically engineered Indominus Rex and other dinosaurs go on a rampage.
Fantasy/Thriller
4. June 12th- Me and Earl and the Dying Girl — PG13
An awkward high-school senior (Thomas Mann) and a gravely ill classmate (Olivia Cooke) surprise themselves by becoming inseparable friends.
Drama
5. June 19th- Inside Out — PG
Riley (Kaitlyn Dias) is a happy, hockey-loving 11-year-old Midwestern girl, but her world turns upside-down when she and her parents move to San Francisco. Riley's emotions — led by Joy (Amy Poehler) — try to guide her through this difficult, life-changing event. However, the stress of the move brings Sadness (Phyllis Smith) to the forefront. When Joy and Sadness are inadvertently swept into the far reaches of Riley's mind, the only emotions left in Headquarters are Anger, Fear and Disgust.
Fantasy/Comedy
6. July 10th- Minions — PG
Evolving from single-celled yellow organisms at the dawn of time, Minions live to serve, but find themselves working for a continual series of unsuccessful masters, from T. Rex to Napoleon. Without a master to grovel for, the Minions fall into a deep depression. But one minion, Kevin, has a plan; accompanied by his pals Stuart and Bob, Kevin sets forth to find a new evil boss for his brethren to follow. Their search leads them to Scarlet Overkill, the world's first-ever super-villainess.
Comedy
7. July 17th- Ant Man — NOT RATED
With the ability to shrink in size but grow in strength, a con man (Paul Rudd) must help his mentor (Michael Douglas) protect the secret of his Ant-Man suit and pull off a heist that will save the world.
Thriller/Action
8. July 24th- Pixels — PG13
When aliens intercept video feeds of classic arcade games and misinterpret them as a declaration of war, they attack Earth, using the games as models. Knowing that he must employ a similar strategy, President Will Cooper (Kevin James) recruits his childhood pal, former videogame champ and home-theater installer Sam Brenner (Adam Sandler), to lead a team of old-school arcade players (Peter Dinklage, Josh Gad) and a military specialist (Michelle Monaghan) to save the planet.
Action
9. July 24th- Paper Towns — NOT RATED
After enigmatic Margo (Cara Delevingne) leads her friend Quentin (Nat Wolff) on a nighttime odyssey through their hometown, she disappears — leaving behind a series of cryptic clues that Quentin must decipher to find her. The mystery leads Quentin and his sharp-witted friends on an adventure that is both funny and moving. Eventually, Quentin realizes that to locate Margo, he must come to a deeper understanding of friendship and love.
Thriller/Romance
10. July 31st- Mission: Impossible 5 — PG13
With the IMF now disbanded and Ethan Hunt (Tom Cruise) out in the cold, a new threat — called the Syndicate — soon emerges. The Syndicate is a network of highly skilled operatives who are dedicated to establishing a new world order via an escalating series of terrorist attacks. Faced with what may be the most impossible mission yet, Ethan gathers his team and joins forces with Ilsa Faust (Rebecca Ferguson), a disavowed British agent who may or may not be a member of this deadly rogue nation.
Thriller/Action
*disclaimer: movie summaries are based on wikipedia*