HATERS BACK OFF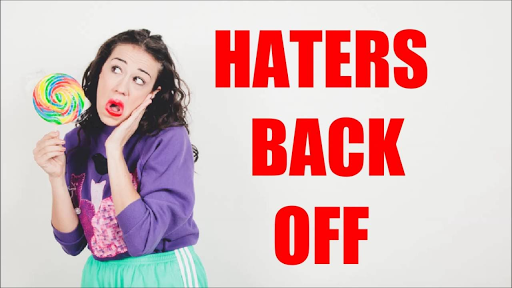 YouTuber, Colleen Ballinger's television series, Haters Back Off!, made its Netflix debut on October 14th of this year. The show serves as an origin story for Ballinger's YouTube persona Miranda Sings, a selfish woman of little talent and a whole lot of lipstick, who thinks that she is the greatest thing since sliced bread. And already being a fan of the YouTube star, I had October 14th marked and cleared to binge watch the series.
I came into the show expecting it to be very similar to Ballinger's YouTube videos. While I loved watching Miranda Sings videos, I was slightly concerned about how Ballinger would be able to create enough material for eight 30 minute episodes. However, the show was completely different from anything I had envisioned.  The show was reminiscent of original Miranda Sings videos and live concerts, but was also loaded with many pleasant surprises. I even found myself tearing up towards the end of the season, which had NEVER happened to me while watching the YouTube videos, unless it was because I was laughing so hard. Miranda has always been such an outlandish cartoony type of character that it was almost strange seeing real emotions on her, and even feeling a bit sorry for the rude, self-centered, narcissist.
As a previous Miranda Sings fan, who's been watching her YouTube videos for years, I must warm newcomers that the show is definitely an acquired taste and isn't for everyone. Some parts of the show are very much geared towards fan and may confuse those who are not familiar with the YouTuber. However, I showed Haters Back Off! to my mom, who was unfamiliar with the character, thinking she would absolutely hate it. Instead, I was surprised to find her hysterically laughing throughout the episodes and urging me to play the next one. If you have a Netflix account, I suggest checking out the first couple episodes. Hopefully you will enjoy them as much as my mom and I did.  In the meantime I'll be waiting on the edge of my seat for a season 2.