ED SHEERAN IS BACK!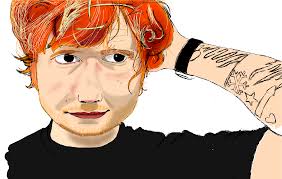 Hello and a Happy New Year! Here at iHoot we hope your holidays went well and that you're semester is off to a great start! There's a lot to look forward to in the coming months, inside and outside of school.
One thing I'm looking forward to, along with Joel, is the release of Ed Sheeran's new Album, titled ÷ (Divide), which comes out March 3rd. Along with the release of his album, he will be starting the European leg of his tour. Tickets for this part of the tour went on sale February 2nd, and sold out within hours. But don't fret, Ed plans to come back to many of the countries and perform again, as he is already booked all the way through 2018. A link to his show dates can be found here. Fans all across the world aren't just excited about the tour but about his music as well.
On January 6th, Ed returned from a year long hiatus with two new singles titled Castle on
the Hill, a love ballad for his hometown Suffolk, and Shape of You, a song originally intended for Rihanna. Both songs immediately climbed to the top charts with SOY sitting at number 1 and COTH at number 2, and continue to stay there for over 4 weeks, breaking multiple top chart records. Since the release, SOY has sold a total of 306,000 copies and played over 42.9 million times. And COTH with 171,000 downloads and 13 million streams within its debut week.
With the unbelievable success of the Ed's new singles, he's gained quite the popularity. He's been doing around 50-60+ interviews a day in order to promote his new singles and his future album release. And hosting several radio shows including the famous BBC Radio 1 morning show.
There's less than a month left until the full album is released and I personally can't wait! If you haven't checked out Ed's music yet, many of us here at iHoot highly recommend you do so. We also hope you have an amazing second semester!