WHY YOU SHOULD CONSIDER AP
It may be challenging, but it has rewarding effects!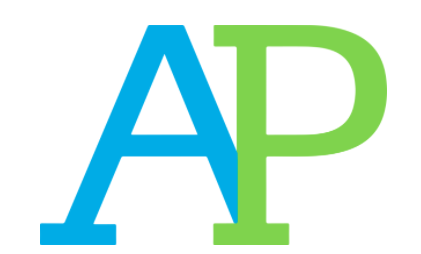 Denise Soerens, Associate Editor
November 12, 2018
You might hear of classmates talking about signing up for AP classes. All you know is that that sounds hard! What are AP classes? Why do people take them? "AP" stands for "Advanced Placement", so a Pre-AP class is preparing you for the rigor of an AP class. Basically, AP classes prepare and equip you for college.
Who should take AP Classes?
Anyone who is thinking ahead for college should consider some kind of advanced path in high school, if they think they can handle the rigor. Some things to consider before signing up for an AP course:
Previous performance.

If you didn't do so hot in math, maybe don't sign up for an AP math course. You should sign up for AP where you're confident you'll do well.

Skill.

Often, AP classes require more essay-writing and in-depth thinking than an on-level or pre-AP course. Are you prepared to handle that?
Schedule.

Luckily, at iUniversity Prep, you have the advantage of having a pretty flexible schedule. Still, AP assignments take time and concentration, so your school day may be longer than you're used to.
GPA.

If you don't think you're cut out for AP, you don't want to lower your GPA by flunking out. You still need good grades to maintain a GPA, though AP courses

do

raise your GPA on a weighted scale.
What AP Classes are there?
AP classes are offered state-wide for 34 courses. Find a full list at The College Board. However, iUniversity Prep only offers 12:
English Language and Composition

English Literature and Composition

AP Calculus AB

AP Statistics

AP Biology

AP Microeconomics

AP Human Geography

AP United States Government

AP United States History

AP Psychology

AP Art History

AP Spanish Language
If you're looking for the AP Chemistry or AP Music Theory course, you're not going to find it here, unfortunately. If you really think you need the AP credit, you could consider doing what I did. My sophomore year, I took the on-level Music Theory course and the Pre-AP World History course at iUniversity Prep. I purchased study guides for both of them (which you should do regardless, if you're taking an AP exam!), and studied on my own for those AP tests. I registered and took those exams at my local high school. AP courses aren't for everyone, and studying on your own for an AP exam definitely isn't for everyone! But, taking AP courses and doing well on the exams will serve you well as you delve into the world of higher education.
So what's the deal… What are the benefits of doing AP?
Well, I'm glad you asked! There are several reasons people do Advanced Placement schooling. Among others, the following:
They're challenging.

Some students just need a challenge. You might've come to this school to work at your own pace because brick & mortar school just wasn't enough of a challenge for you! If that's the case, AP classes will provide you with the rigor and challenge you need to stay successful.
They boost your GPA. iUniversity Prep determines GPA on a 5-point weighted scale. That means, if you take on-level or Pre-AP courses, the highest GPA you could possibly get (AKA 100's in all your classes) is a 5. But, if you're taking AP classes, you can get your GPA up to a 6.25! That will help with college admissions and National Merit Scholars.
It looks great on college admissions.

While colleges don't just focus solely on grades and test scores, those still matter! You up your chances of getting into your school of choice if you look good on paper.
You're better prepared for college.

Congrats, you're already one step ahead of the game if you're at iUP! iUniversity Prep's work-at-your-own-pace structure is great practice for the structure you'll experience in college. Additionally, AP courses will help you understand the kinds of expectations you'll have to meet at university.
Win scholarships!

There are many different scholarships you can earn, and good AP scores might help you out in a competition for a scholarship!

According to The College Board, 31 percent of colleges and universities look at AP experience when making scholarship decisions.
And now, the main kicker!
EARN COLLEGE CREDIT!

Usually, earning 3 or higher on an AP Exam can get you out of a prerequisite course in college! Most colleges will take a 3-or-higher AP score like they'd take a completed, passed class at their university! For instance, at my school of choice, Southwestern Assemblies of God University, I'll be able to get out of a Music Theory I course because I got a 3 on the AP Music Theory exam. You'll have to see what your specific college allows, though, so don't choose your courses willy-nilly! If you know what degree you want, that's even better. You can see what courses you'll need to complete for that degree plan, and compare it with the Credit by Exam Course Equivalencies that university gives. Sometimes you can get out of 25-30 credit hours through AP courses, that's almost a full year of college!
It saves money.

As I just explained, a 3 on an AP exam is often equivalent to passing a college course. Taking an AP course at iUniversity Prep is absolutely free! It costs $87 to register for each AP exam, but often you can get that reduced, and $87 a course is

much

better than paying hundreds of tuition dollars! Take college credit while you can get it in high school, cheap!
Now, remember: AP isn't for everyone. Lots of students aren't compatible with the AP course structure. But if you are, I would encourage you to take advantage of this opportunity while you can! Do your research, and find out what path is best for you! Talk to admissions counselors at your schools of choice, ask Mrs. Heath in iUPrep enrollment what's best for you. Happy learning!