HALLOWEEN VS. CHRISTMAS
'Tis the Season… of What?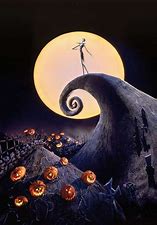 Halloween is just around the corner, and for lots of people, it's their favorite holiday; however, others might say Christmas or maybe even Thanksgiving. Both Christmas and Halloween have their pros as holidays; you get more time with your family on Christmas, but on Halloween, you can dress up in silly costumes and go out and have fun. At this point, you're probably asking me this question. Which is better?
When things start to get a little more spooky, you know it's time for Halloween. The most famous tradition of Halloween is to dress up in a costume and go trick or treating. Lots of people dress in scary costumes or maybe even set up haunted houses to make it truly feel like Halloween. Others prefer to dress in silly costumes with their friends and go out for the fun of it. We all love coming home with a sack full of candy, but that's not all there is to Halloween.
Besides trick or treating, there are some other fun Halloween traditions that make the Halloween season what it is. Simple things like watching scary movies and carving pumpkins are very fun yet classic traditions. Another enjoyable activity set around the spooky season is visiting "haunted houses'. These have very many frightening elements, to endorse the creepy theme of the holiday. My warning to you? Watch out for ghosts! Yes, it can be hard to top a sack full of candy… but I believe I've found something that is competent. Maybe presents around a Christmas tree?
Just like the song says, "It's the most wonderful time of the year." Christmas is an amazing season; there are countless traditions that actually last quite a while. One thing that is especially unique to the season is the Christmas movies. Movies like Home Alone, Miracle On 34th Street, Elf, and many others make this time of year very special and exciting in its own way. Another thing is just that feeling of Christmas morning when you wake up and know it's December 25th. You enter a happy state of mind when you know you're about to have a great day with your family. There are other traditions that stand out such as Christmas caroling and the classic Nutcracker ballet, something that cannot be passed by.
Since I am actually a dancer that performs in the Nutcracker every year I can't leave this part of the season out! Whether or not you have seen the Nutcracker, you have most likely heard "Trepak" or  "March" from the ballet. The ballet is based on the book "The Nutcracker and The Mouse King" which was written by the French author Alexandre Dumas. This version of the story was choreographed into a ballet with Tchaikovsky's music, which is now some of the most well-known music to this day. Since the original ballet in 1892, it's become one of the most popular Christmas traditions for both performers and viewers.
I love both holiday seasons, but I'd have to say as a whole, in my personal opinion, Christmas is more enjoyable. I created a poll to see what others in the iUPrep community had to say, a whopping 78.6% of the candidates prefer Christmas over Halloween. Here's what a few of them said:
"Christmas is a time for giving and sharing love with others and spending time with others too."  – Brooke Bolinger, 9th Grade
"I love the cold weather, hot cocoa, and going to visit family that lives far away." – Jess Pope, 8th Grade

"The season of magic, joy, gifts, happiness, [and] giving. This is way better than pumpkins and candy." – Owen Labay, 6th Grade
iUP opinions and those of other students statewide and even nationwide will differ, but none can deny the uniqueness of both of these holidays. As we get ready to live out the spooky and holly jolly seasons of 2020, help me fill in this gap; "'Tis the Season… of what?"
Citations:
Matthews, Lindsey. "The 70 Best Christmas Movies Of All Time, Starting With 'A Christmas Story'." 2020.