CARDI B AND OFFSET ARE STAYING TOGETHER?
After having an on and off relationship and a filing for divorce, are Cardi B and Offset going to stay together?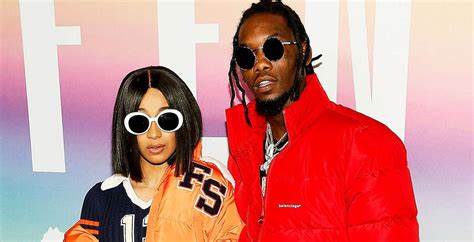 Cardi B is a rapper/singer best known for her breakout hit, Bodak Yellow, while husband, Offset is best known as one-third of the rap trio Migos. Cardi B revealed that she first met Offset sometime in 2016. People first believed they were dating when they were spotted together at the 2017 Superbowl on February 5th, Offset later revealed that it was their first official date. On October 27, 2017, Offset proposed to Cardi at a concert in Philidelphia(although they had been married for about 1 month already). There seemed to be trouble in paradise when a video was released of Offset cheating on Cardi with another girl in December of 2017. Another video was released in January of 2018 of Offset with another girl. Days later at a concert, Cardi revealed she told Offset that if he pulled something like that again he was going to lose her. On April 7th, 2018 Cardi performed at SNL revealing a baby bump, in July of 2018, their daughter, Kulture Kiari Cephus, was born. In June of 2018, Cardi revealed that they had already been married for 9 months. In the December of 2018 Cardi revealed that she and Offset had broken up "We've got a lot of love for each other, but things just haven't been working out between us for a long time. And it's nobody's fault, it's just, like, I guess we grew out of love. But we're not together anymore". Although they seemed to be back together when they went to the Grammys together months later in February of 2019. Things appeared to be solid until September of this year when Cardi revealed that she filed for divorce from Offset. She also requested child support and legal custody for Kulture. She stated in an Instagram Live "I have a kid with this man, I have a household with this man. Sometimes you're just tired of the arguments and the build up. You get tired sometimes and before something bad happens, before you get left, before you get cheated on, sometimes you want to leave.". Although they seemed to have reconciled again when they were spotted together on her birthday, then in an Instagram live she stated "One day I'm happy, the next day I want to beat him up. It's really hard not to talk to your best friend.". It's hard to tell what the future holds for Offset and Cardi, all we can do is hope for the best. 
Citations
Rearick, L. (20 September 2020). Cardi B Shared the Real Reason Why She's Divorcing Offset. Retrieved October 28, 2020, from https://www.teenvogue.com/story/cardi-b-offset-divorce-reason
Scott, D. (21 September 2020). Cardi B opens up about why she filed for divorce from Offset. Retrieved October 28, 2020, from https://www.yahoo.com/lifestyle/cardi-b-talks-why-she-110200988.html?guccounter=1
Vanderberg, M. (16 October 2020). Cardi B says she and Offset are back together. Here's a timeline of their on-again, off-again relationship. Retrieved October 28, 2020, from https://www.insider.com/cardi-b-offset-relationship-timeline-2018-10
About the Writer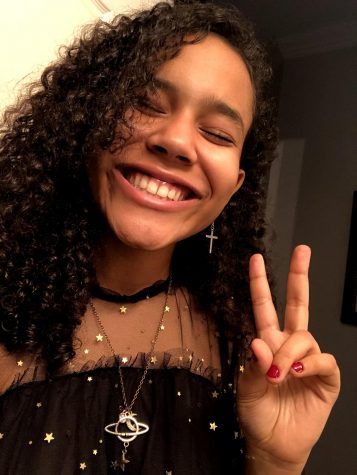 Mia Sanchez Miller, Staff Writer
Hi! I'm Mia and I'm a 1oth grader at IUniversity Prep. This is my 4th year here and my first year in iHoot. I am a staff writer. Although this is my first...