HALLOWEEN HORROR MOVIES
Best PG Halloewwn Horror Movies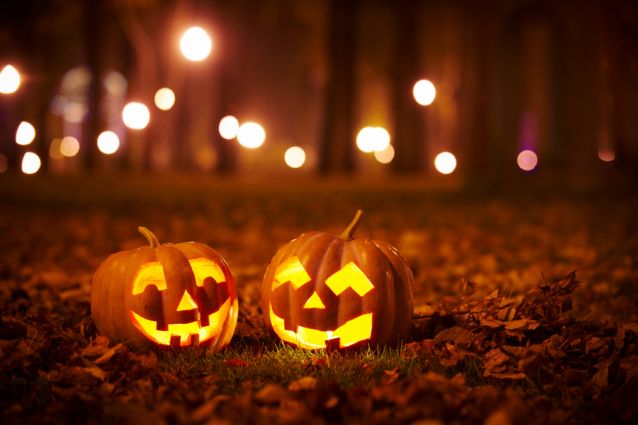 With Halloween just a few days away it's time to start getting into the spooky October spirit! There are so many ways to get prepared for Halloween but one of the easiest is to watch movies. There are so many horror movies available from Coraline to Ghostbusters but which ones are worth watching? 
#1 on the list is The Corpse Bride by Tim Burton. During the rehearsals of an arranged marriage between Victor Van Dort and Victoria Everglot, Victor starts to worry. Spending time alone in the forest he decides to practice on his own. Everything seems to go well until he accidentally puts the ring on the hand of a corpse. Before he knows it, Victor is in the land of the dead and now has a corpse bride. While everyone worries about who Victoria will marry in the land of the living, Victor desperately finds a way to get back. Overall it received 4.9/5 stars from the audience ratings.
#2 is Coraline by Henry Selick. Coraline moves to a new home where she feels bored and alone. She finds a bricked up passage in the wall, but during the night it opens up. She discovers a world that seems to be an alternate version of her life with only one slight difference- everything is better…and everyone has buttons for eyes. Coraline's "other mother" invites her to stay forever if she lets her sew buttons in, and Coraline begins to realize that this alternate universe was just a trick to lure her in so her Other Mother can steal her soul. She has to rescue her parents from the Other Mother and make it home safely. Overall it received 4.8/5 stars from the audience ratings.
#3 is Ghostbusters by Ivan Reitman. Three odd scientists get kicked out of a university in New York City where they studied the occult. They decide to set up shop in an old firehouse and become Ghostbusters, trapping ghosts, spirits, haunts, and poltergeists for money. They explore their way through the city and stumble upon a gateway to another dimension, one which will release evil. The Ghostbusters are called on to save New York. Overall it received 4.7/5 stars from the audience ratings.
#4 is Hocus Pocus by Kenny Ortega. In the year 1693, sisters, Winifred, Mary, and Sarah were executed for practicing witchcraft. Just before their execution, Winifred made a curse that when a virgin lights the black flame candle they shall return. 300 years later, Max decides to light the candle to show off to his irritating kid sister Dani and his new acquaintance Alison. Now, the three Witches are back ready for a night of fun, magic, and horror in the modern Salem on Halloween. Overall it received 4.6/5 stars from the audience ratings.
#5 on the list is Beetlejuice by Tim Burton. This is the story of Adam and Barbara who live in a beautiful house in New England. One day while driving home they are involved in a freak car accident. They manage to walk home only to discover that they have died and now haunt their house. When their house is purchased by an out of state family: the Deetzes, they feel their home is threatened by the over-the-top artist wife and real-estate husband. Their only relief is the Gothic daughter of the family: Lydia. Their attempts at scaring the family out of the house are always ignored or laughed at. Finally, they call upon Beetlejuice to help. When they find his tactics too dangerous, they attempt to contain him and save the family they were trying to boot. Overall it received 4.5/5 stars from the audience ratings.
Many platforms such as Hulu, Netflix, and Amazon prime have these movies available to watch as well as many TV channels playing spooky movie marathons. Happy Halloween!