YOU ARE OWLSOME MESSAGES NOVEMBER 2020
Follow "You are Owlsome!" on Instagram @you.are.owlsome!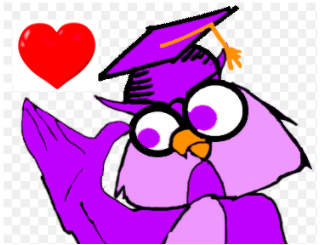 The "You Are Owlsome" club here at iUniversity Prep started with a simple idea of spreading kindness throughout our school. Started by Kati Moffett, Enya Ratkic, and Sarah Jagnow, the small idea has blossomed into a school-wide act of generosity. We've received nearly 60 responses so far, with 40 of those being in the month of November.  We truly appreciate everyone's kindness and couldn't be more proud of our fellow students here at iUP! If you would like to submit an act of kindness, please use this form. We will provide a list of all responses we receive each month. That being said, here are all the response we received for the month of November-
Anonymous told Mrs. Ward, "Mrs Ward makes history lessons extra fun by including amazing things in her lesson and also by having such a good expression in her lessons."
Sienna Williams told Maddox Rogers, "You're super funny."
Evelyn Cook told Mrs. Palmer, "Every Monday and Wednesday you make my day"
Celina Angelina Miggins told Mrs. Palmer, "I love the fact that you help me on something that is challenging."
Mia Find told Mrs. Alwin, "Thank you Mrs. Alwin for everything you've done for us and always having a smile!"
David St.John told Jeremy St.John, "Don't give up."
Beckett Freeman told Ezra Rajagopal, "Great work through the semester, keep it up!"
Elliott Bragg told Dawson Baker, "I think that you are really Awesome because you are a very could student and like to participate in class and are always on top of the work. You are also a very good leader for the fishing club."
Ava Holubar told Katherine Liebegott, "Your first year of homeschool is always the hardest. Take a break, take a breath, and have fun with it."
Dawson Baker told Mrs. Palmer, "she is always helping me when I need help"
Addisen Bairrington told Madeline Ayala, "You are such a talented preformer, and overall just a positive person who spreads sunshine wherever she goes. You are so passionate in everything you do!"
Evelyn Cook told Mr. Carter, "Every Monday and Wednesday you make my day"
Jessamine Ladera told Mrs. Carlin, "I really love going to your art class and look forward to it every week! It really makes me happy getting to go there and just relax and have fun with you and everyone else! I know I'm not as good at art as everyone else, and I don't do the best on the tests, but I really love being there and getting to make art with everyone! I look forward to your class."
Evangeline Smith told Sarah Marcus, "hewwo, you are epic."
Rayla Gunter told Madeline Ayala, "Don't give up on your passion. I believe in you!"
Anonymous told Mr. Burch, "Mr Burch is such an awesome teacher! He is always there to answer questions and makes a hard class like AP Human Geo seem so much easier."
Ana Yoch told Lindys Fetter, "you are so amazing and thanks for being my friend."
Abigail Hawkins told Mrs. Baker, "Your going to kill it today!"
McKinnley Rupp told Mrs. Matthews, "Mrs. Matthews always makes Pride so much fun and makes sure that everybody is included and can get to the point but also she makes it so fun and enjoyable."
Sofia Lopez told Mrs. Alwin, "Mrs. Alwin has been there since day #1. She made sure that I was good in this new school. She even gave me 1 on 1 time with her to talk about school problems! She has been welcoming in this new school for me. Not just me, but everyone!"
Sarah told Beatrix Matthews, Linden Pennings, Caroline Otstott, Evangeline Smith, "Ya'll are so nice and i'm glad were friends! :)"
Nattie McLaren told Mrs. Ward, "Ms. Ward is AWESOME!! She lets us speak our mind on current issues in the world, and doesn't push aside any student's opinion or viewpoint. I feel like she's there for me, and if I have ANY questions, I know she'll jump on the opportunity to help me. She's also really personable, and she lets us have a LOT of fun during LL."
Anonymous told Mr. Rains, "He is so helpful and nice and I really want home to know everything he does is really helpful and awesome ."
Anonymous told Mrs. Pearson, "Thank you for being such an AMAZING teacher!!! Love your class and your personality!"
Zoey Frazier told Mr. Carter, "He helped me get on track with my homework."
Madeline Ayala told all the teachers, "All of the teachers have been really supportive this year! They have been easy to reach out to. They have been here to help all students when we have questions."
Dakota Manning told Mrs. Briggs, "Mrs. Briggs is also available when I need her help and she always answers a question right when I need it! She is absolutely amazing and I am so thankful for her."
Dakota Manning told Naida Daniels, "Naida is a great friend. She will do anything to make you laugh or smile! Naida whatever you do in life make sure it always involves you making people smile :)"
Maya Shariff told Mr. Clarke, "Hi!~ Mr. Clarke makes homeroom and any subject in general really fun. Its really cool how he can make learning so fun and interesting. His jokes m ake us smile. He makes us feel like we can do anything."
Adriana Derrico told Adriana Derrico, "Keep Trying."
Karissa told Juliette Rossbach, "She is always loving and kind, normally says yes to any game i want to play with her"
Nicholas Uthman told everyone, "Only 4 days left until Thanksgiving Break! Don't give up. You've made it so far, don't stop just before the end. Keep going, no matter what!"
Anon told Mrs. Miller, "Mrs. Miller is an amazing counsellor! She's been so helpful during seniors' college journey. Thank you Mrs. Miller!"
Elliott Bragg told Avika Taneja, "Happy Birthday Avika! Hope it goes Great and you have a fun time spending time with your Family. You are also very kind and nice to everybody, and you are a very good student and pay attention in class. Anyway, Have a great rest of your day and a good birthday!!!"
Vanessa Jenks told Mrs. Jones, "Mrs. Jones, You have helped guide me through my first year at IUPrep, and I have felt so comfortable here! Thank you so much for your patience, kindness, and help that you've given me! It's not forgotten!"
Addison Smyth told Mrs. Baker, "She is always there to talk to me about anything and she always listens to my stories and just motivates me to continue with my day with a smiling face."
Karlie Tumey told Mr. Walker, "I just want to say I appreciate how kind he has been to be. He's helped me catch back up on my work and he still checks on me a lot."
Mia Ansel told Mrs. Dehnel, "You make learning really fun!! Thank you!"
Evelyn Cook told Mrs. Palmer, "You are sooo Awesome and make my Monday and Wedensday lite up thank you"
Evelyn Cook told Mr. Clarke, "You are such an awesome teacher keep it up :)"
About the Writers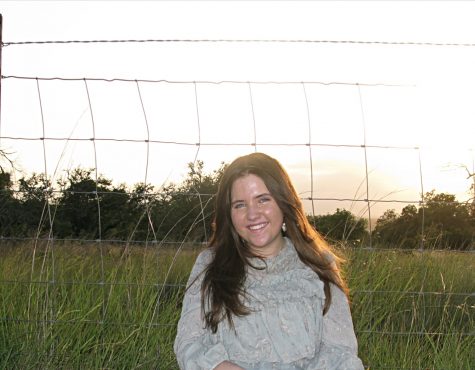 Kati Moffett, College Corner
Hey, y'all! I'm Kati Moffett. I'm a sophomore and I'll be serving as the College Corner Editor for the iHoot Newspaper this 2019-20 school year!...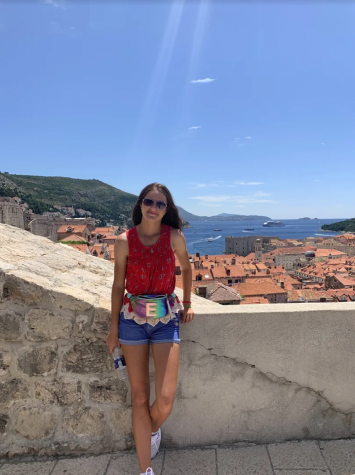 Enya Ratkic, Associate Editor
Hi everyone! I'm Enya, the Associate Editor for the 20-21 school year at iHoot! I'm a senior here at iUPrep. This is my 6th year at iUPrep and 5th year...