🦉YOU ARE OWLSOME MESSAGES DECEMBER 2020🦉
Follow "You are Owlsome" on Instagram @you.are.owlsome!
The "You Are Owlsome" club here at iUniversity Prep started with a simple idea of spreading kindness throughout our school. Started by Kati Moffett, Enya Ratkic, and Sarah Jagnow, the small idea has blossomed into a school-wide act of generosity. We've received over 70 responses so far, with 23 of those being in the month of December.  We truly appreciate everyone's kindness and couldn't be more proud of our fellow students here at iUP! If you would like to submit an act of kindness, please use this form. We will provide a list of all responses we receive each month. That being said, here are all the response we received for the month of December-
Dakota Manning told Mrs. D'Aliso, "Mrs. D'Aliso is an amazing teacher! She has been available to talk to me whenever I need it and helps me with anything I don't understand. I am SO thankful she is one of my teachers :D"
Eve Bamber told Natalie McLaren, "Natalie you are a rockstar! Thank you for all you're doing for iHoot and Owlside, and for being a great gal! Don't let the stress get to you because you are doing amazing already at literally everything! I'm so glad I'm getting to know you and I'm so appreciative of all your encouragement that brightens my day!"
Remy Nicholson said that Mrs. Briggs "is such a wonderful person to start my mornings off with and have as a teacher! She is always so positive and is always there to help with anything, even if it's questions about a club or other class. She is an amazing person and teacher!"
Ezra told Ramika, "Dude, I know life and school are hard… I went through that hard time too… I know what it's like to be at your breaking point, the point of no return, the point where the risk is so hard, you can't go back…you got to push, look at fun things, the fun things that keep you going… That's so emotional I feel like my cool guy figure just cracked and resealed."
Emma H. told Mrs. Palmer, "Thank you for being there when I need help! Whenever I message you for help, even if it's something easy 😂 you still get back to me really fast, and help me a lot!"
Harrisen Smith said that Mrs. Dehnel and Mrs. Pearson "are always willing to take time out of their day for tutoring to make sure that I understand the material well when I'm struggling."
Bea told Natalie McLaren, "You are such an awesome mentor and great at teaching!! Thank you for being so kind as well. <3"
McKinnley Rupp said that Natalie McLaren "is always so encouraging and motivating no matter what, and she is one of the best people I am working with and I am so lucky to be helping her!!!"
Alexis told Kathryn, "Hey Kathryn!! You're my best friend and don't worryyyy, even if I am not going to iUP anymore we'll still facetime and hangout allll the time :D!! You're so sweet and I'm so glad to have you as a friend!!"
Sophia Sokoll told McKinnley Rupp, "You have been such a good friend, I also love working with you on iHoot and on Owlside.  I'm so glad that we got to know each other!"
Charles Hildenbrand told Jessamine Ladera, "Merry Christmas and Happy Hanukkah!!!"
Anonymous told Emma Lou, "She is really stressed all the time. But she got it and is a  great friend and person."
Lucas Taylor told Mr. Rains, "You are doing an amazing job teaching physics."
Evelyn told the iUPrep school setup, "I looove how we can work ahead and all"
Ana Yoch told Mrs. Baker, "Thank you so much for checking in on me even when I don't need help, and caring for my well being."
Luca told Mr. Carter, "I really love our Monday meetings because it's so energetic and fun."
Brooke Bolinger told Natalie McLaren, "Natalie, you are such a positive, kind and amazing girl. You have been so sweet and helpful to me this first year (and I know it is your first too :D). Thank you for welcoming me and reaching out to me so much this year, when I know you are so busy, and have so many commitments that you put a lot of hard work into. You are AWESOME!!"
Brooke Bolinger told Mrs. Beakley, "Mrs. Beakley, you are an awesome teacher and have helped me and welcomed me so so much this year. Thank you for all you have done, and keep being so amazing!"
Lorena Sanchez told Marigali Reyna, "Thank you for always being here for me when I'm stressed or upset about something! I appreciate you so much and you can always put a smile on my face even when I'm having the worst day"
Madelyn Dinh told Violet Mittendorf, "She's the person who never frowns a day in her life! The type that always thinks on the brighter side of life. She'll always put a smile on my face, no matter what it takes. I'm one of the many that are lucky to be her friend."
Evelyn Cook told everyone, "Come on we have 1 more week or 5 more days until winter break we got this just keep going"
Anonymous told Peter Alamares, "Peter, you are so smart, funny, and talented. I am glad to be in class with you."
That is all of our You are Owlsome responses from December 2020! Happy New Year! Here's to more uplifting responses in 2021!! 💕😁
About the Writers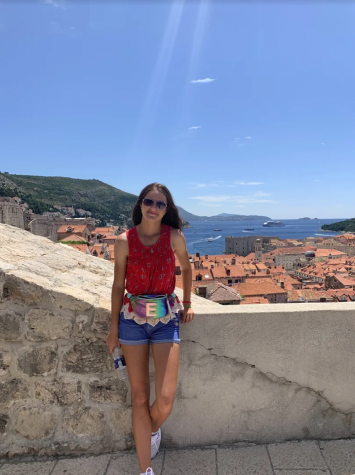 Enya Ratkic, Associate Editor
Hi everyone! I'm Enya, the Associate Editor for the 20-21 school year at iHoot! I'm a senior here at iUPrep. This is my 6th year at iUPrep and 5th year...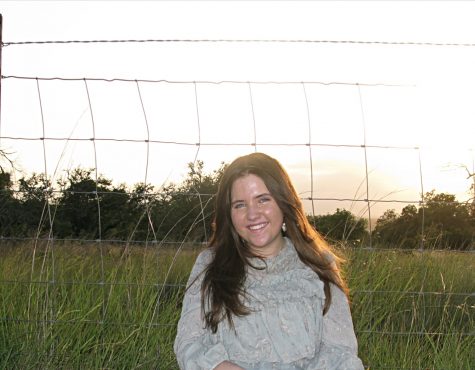 Kati Moffett, College Corner
Hey, y'all! I'm Kati Moffett. I'm a sophomore and I'll be serving as the College Corner Editor for the iHoot Newspaper this 2019-20 school year!...