HARRY STYLES
A brief history behind the English Singer, Songwriter, and Actor with the slight American Accent
Harry Edward Styles was born on February 1, 1994. His parents are Anne Twist and Des Styles and he is the younger brother of Gemma Styles. He was born in Redditch, Worcestershire, but his family moved to Holmes Chapel in Cheshire when he was young. When he was seven, his parents divorced and his mom later remarried Robin Twist, who unfortunately passed away in 2017. 
His singing career began when he was a kid and was gifted a karaoke machine and covered his first song, "The Girl of My Best Friend" by Elvis Presley. When he was a teenager, he was the lead singer of a band and they even won first place in their high school battle of the bands. When he was 16, his mom convinced him to audition for the singing competition show "The X Factor". After singing two song options behind a closed bathroom door, his mother and sister chose the song "Isn't She Lovely" by Stevie Wonder. After auditioning, he advanced to boot camp before ultimately being cut. Simon Cowell and guest judge Nicole Scherzinger decided to put Styles along with four other boys that failed to progress to the Boys category into a group. Soon, they would become one of the most successful boy bands of all time: One Direction.  His introduction to fame began at a young age and many perceive it as sudden. His older sister Gemma once wrote in an article, "He has just kept on winning and winning – maybe not on The X Factor, but there's no denying he's golden. My baby brother never came home again. He grew up, and all of our memories became his origin story." (Styles, 2016) One Direction announced their hiatus in August of 2015, and many left fans were wondering, what will he do now?
On April 7, 2017, Harry released his debut single titled "Sign of The Times", a six-minute piano ballad. On May 12, he released his highly anticipated self-titled album, Harry Styles, earning him his first number spot on the billboard as a solo artist. Styles supported the album with the Harry Styles tour, where he performed a cover of the song "Landslide" along with his idol Stevie Nicks. In July of 2017, he played the role of Alex in the Christopher Nolan film Dunkirk.
Harry began his Fine line era with the release of Lights up on October 11, 2019. He followed with the singles Adore You, Watermelon Sugar, Falling, and Golden. With the release of Fine Line on December 13, 2019, he earned his 2nd number one album on the billboard top 200. He received many positive reviews but, Fine Line is best summarized by Stevie Nicks saying in an Instagram post, "It is your rumours…" The Fine line album was to be supported with the tour titled, Love On Tour, however was rescheduled to 2021 due to the pandemic. He is set to star in the Olivia Wilde movie Don't Worry Darling. 
Styles has always been known for his kindness and sympathy. An important message I feel it's important to remember as a virtual student, don't you agree? Well…I hope so. You can contribute to the cause by participating in this month's iuprep kindness week!
As Harry always says, Treat People With Kindness!
Sources:
Harry Styles." Biography, 4 Mar. 2020, www.biography.com/musician/harry-styles.
Styles, Gemma. "Gemma Styles On Growing Up With Her Brother." Gemma Styles, Gemma Styles, 5 Oct. 2016, www.gemmastyles.com/articles/gemma-styles-on-growing-up-with-her-brother.
About the Contributor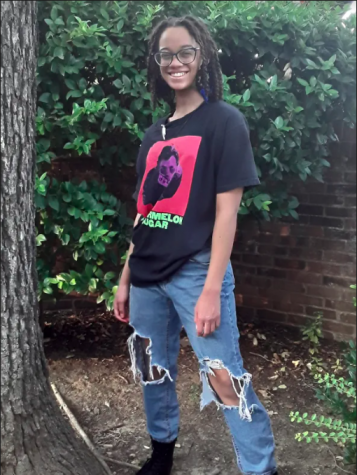 Tyler Carroll, Staff Writer
Hi! I'm Tyler Carroll, I'm in ninth grade and I've been attending iUniversity Prep for 4 years. I am a staff writer of the 2020-21 iHoot newspaper and...