HOW TO HAVE A MAGICAL CHRISTMAS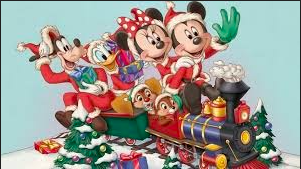 I have mentioned before, but I LOVE DISNEY.  Disney is a place I never feel sad or let down.  I feel alive and grateful when I go to the happiest place on Earth.  Disney is also educational.  According to Orlando, Disney's Epcot can be used as a field trip for schools.  Even if you are homeschooled, Disney is a great place to learn about history and culture around the world.  Can Disney ever get more magical?  YES!  During the holidays Disney does not slack, from the featured food, decorations, characters, even parades!  Disney goes above and beyond again to create magical memories.  
It is 2020 and everyone is still trying to adjust to the new normal.  Disney is no exception.  They have worked so hard to keep their cast members and guests safe, all while keeping the magic as magical as ever.  Even if the parks aren't all open, they can still give the once in a lifetime experience they are known for.  Disney has come out with new Christmas parades, shows, food, and merchandise.  From their new festive masks to their Loungefly backpacks the Christmas merchandise is limited time and limited stock.  This year the Christmas food has been a highlight for Disney.  Disney has always been a place where people can escape too, now it is a place people can find comfort and spend one of the most magical holidays in the most magical place on earth.  Even if you can't visit Disney for the holidays, there are so many ways to bring Disney into your homes.  With COVID-19, Disney has been filming their parades and fireworks.  So grab some hot chocolate, cookies, sit down with your family, and enjoy some festive fireworks on Christmas eve.  You won't be sorry!