WHO RUNS THE SHOW? AN INSIDER'S VIEW
Getting to know iHoot's sponsors, Mrs. Harbison and Mrs. Cavanagh!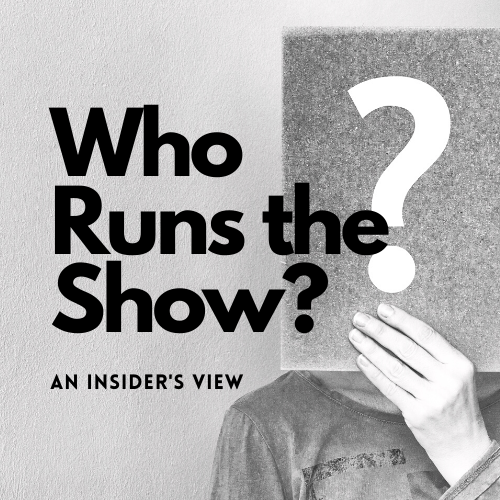 There is always someone behind the scenes. 
Every month, iHoot's editors and staff writers work hard to piece together a newspaper for all of iUniversity Prep students to enjoy. The hardworking BOE (Board of Editors) and Staff Writers power a newspaper of quality and for years, with the Editor-in-Chiefs leading the team at the front. 
But you might wonder: Who is really behind all this? Who built this machine in the first place? Who is oiling all the parts, taking care of the private matters, and constantly watching over it? The answer is two of iHoot's wonderful sponsors, Mrs. Harbison and Mrs. Cavanagh. 
Mrs. Cavanagh~ A Special Leader
Having come 3 years ago, Mrs. Cavanagh is a beloved English teacher who is a writer, a UNT (University of North Texas) graduate, and a very proud Swiftie. She loves spending time with her puppy, Wrigely, and equally loves being a teacher at iUniversity Prep. She describes iUPrep as a "haven for so many students," and feels "lucky to have the privilege to serve [her] students." The reason she decided to sponsor the newspaper in the first place is that she worked on the newspaper growing up and the experience made her want to serve here too. This is something the team is very grateful for! When asked about the most special thing about the newspaper she answered that it was the students, saying "THEY make it special." In the same way, iHoot believes she makes the newspaper very special. To have a teacher as dedicated as Mrs. Cavanagh who saw potential and greatness in the team when she first came is a privilege in itself!
Mrs. Harbison~ The One Who Started It All
Now introducing Mrs. Harbison, the woman who started it all! She came to iUPrep in the second year after it started, and decided to take on this feat of shaping the undeveloped, raw lump of dough into the newspaper it is today. She says that her vision "has always been to empower students and give them a voice." This also aligns with why she thinks the newspaper impacts our school: because it is an "authentic medium for publication" and "an outlet for student ideas and creativity." The newspaper is definitely all about ideas and a place for many students to funnel their creative energies. So if you are interested in joining the newspaper, for this reason, Mrs. Harbison emphasizes that anyone can join! She also took some time to give students at iUniversity Prep some encouragement, saying "Whatever you dream of doing, go for it. Give it a shot." Though Mrs. Harbison didn't have any journalism experience before iHoot, she gave it a chance and her chance made this article, plus many others, possible.   
Why not try?
If women like Mrs. Harbison and Mrs. Cavanagh never tried, then things would be very different. So today, think about your life and the things you have done. Maybe you're too scared to take the first leap. Maybe you regret not taking a chance when you could have. If you want your spirits to be lifted, look at these two brilliant examples and ask, "What if I tried?" 
Perhaps in the future, you too will be running the show in your own incredible way.