LIVIN' THE TINY LIFE – WHY YOU SHOULD RENT AN AIRBNB FOR YOUR NEXT VACATION
Advantages/Disadvantages of AirBnbs and Owl's Experiences
What is an AirBnb?
Many of you have probably heard the term "AirBnb". But "What is that?" you ask. While the name may sound strange and like some kind of sciencey development, it actually is a term for a type of vacation home to stay in. 
This was started by 2 designers in 2008 who had a space for 3 travelers needing somewhere to stay. Today, people all over the world can book and list houses and places to stay with airbnb.com. Many houses are small cottages that are cute and cozy places to relax with family.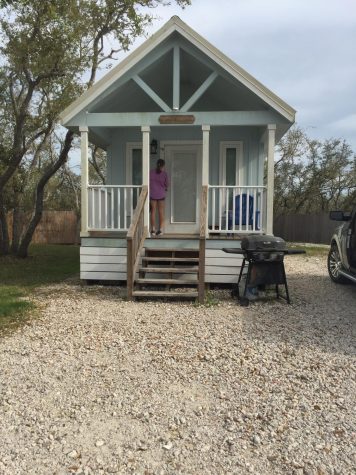 Advantages of AirBnbs
COVID-19 Benefits
AirBnbs are used by only one family at a time. This makes a perfect place for peace and quiet, and is especially great for the pandemic we are all experiencing. Having a spot away from others and the potential danger of contracting the disease makes AirBnbs even more special and promising. Most AirBnbs also have professional cleaners that come through and rid the space of germs, as well as filters specific to COVID-19 viruses.
iUP Travelers
There are many athletes and travelers at iUP who would benefit a lot from staying in one of these houses. They are designed to fit any family size, and are a perfect secluded space to live in for the weekend. Our owls have many tournaments, competitions, performances, etc., and need somewhere to rest and relax that is not surrounded by loud neighbors, such as in a hotel or R.V. park.
Disadvantages of AirBnbs
One problem with AirBnbs is that they can get crowded easily in the small area, especially with large families. Some may also not be pet friendly, and ones that are can sometimes be hard to find. With hotels come room service and cleaners, but at AirBnbs you have to provide your own food and clean up after yourself. It is just like living at home, but only in a smaller space!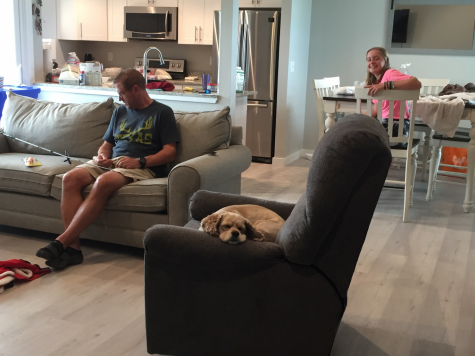 Owls' Experiences
Caleigh England is a 10th grader who has stayed in an AirBnb before and says "All the ones I've been in are very nice." She chose AirBnb because "I was staying in a state for 3 weeks, and my mom didn't want to pay for a hotel everyday." This is a great reason to try out one of these homes~ because they are much cheaper than hotels, and you can stay in them longer for a lower price.
Maddox Rogers is also a 10th grader. She says, "My family and I stayed in one in Santa Fe, New Mexico. We stayed in the AirBnb because it was closer to the mountain than all the hotels." She goes on to say that she would like to stay in one again because "…some of the houses you can stay in are really cool."
Kendall Myers is a 6th grader who has not stayed in an AirBnb before, but she says, "I would like to stay in an AirBnb because it seems like a fun experience. I feel as though 'exploring' the different structures and layout of the AirBnb's would be interesting, and also it's a fun way to spend time with the family in new surroundings."
10th grader Ava Holubar also has not stayed in an AirBnb but says, "They seem to have a variety of unique houses and other types of housing that help create a unique experience when you travel." 
Helena duPlessis has had the experience of these vacation homes before and says "…it was pretty cool….they're different from hotels and can be really neat and homey, while also being new and different." 
10th grader Brooke Bolinger loves the option of these homes, especially "The comfort of having a secluded space away from others and with your own family." She goes on to say "I stay in them (instead of in hotels) for tennis tournaments in places far away from home. I love them so much and would definitely choose them again!"
These tiny homes are great places to stay in for tournaments, competitions, or just traveling with family. Especially with the pandemic going on around us, AirBnbs can be a perfect choice for vacation. There are so many advantages to staying in these and are definitely an awesome option to check out!!
Source~ 
https://www.airbnb.com/help/article/2503/what-is-airbnb-and-how-does-it-work