OAK MEADOW RANCH IS A RANCH FOR DREAMS
Oak Meadow Ranch, what is it, do I think I like it?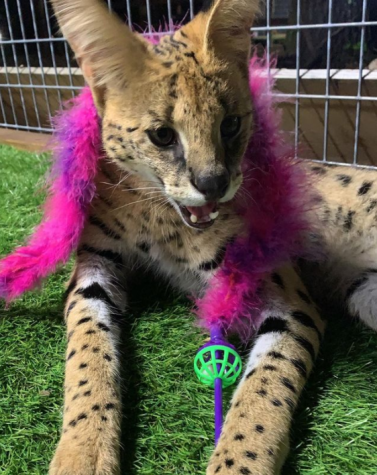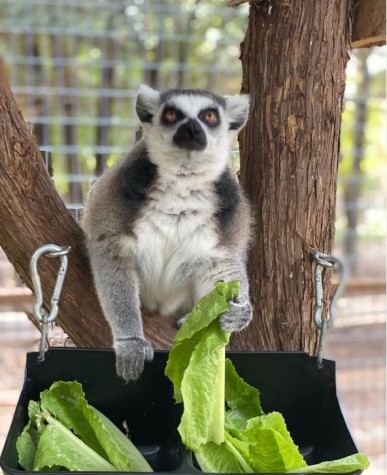 Have you ever wanted to have some fun with exotic animals and have a meal by an amazing chef that only a few people get to have? Well, you can do just that at Oak Meadow Ranch. This ranch is no ordinary ranch it is an extraordinary ranch. They have many animals from a sloth, to lemurs, to a camel, and many in between. This an amazing place, but what do you do when you are not eating or having play time with the animals? Oak Meadow Ranch took this into consideration when they were rebuilding, so they added a game room that everyone can go in whenever they have a large group, they also have axe throwing. But also if you want to get some extra time with the animals you can walk around the property and look at the animals, they also have 3 dogs and some cats walking around to accompany you while you are walking around. They are USDA certified so all of their animals are in the right sized enclosures and have enough barriers on the ones that need it. Most of these animals were raised in the owner's daughter's house (which is on the property) and would live in her and her husband's house until they get too crazy or too big. The owner of Oak Meadow Ranch opened it in Aubrey when his wife unexpectedly died. this place served as a place for them to heal. Then they relocated from Aubrey TX to Valley View TX. They opened it up to the public in 2017.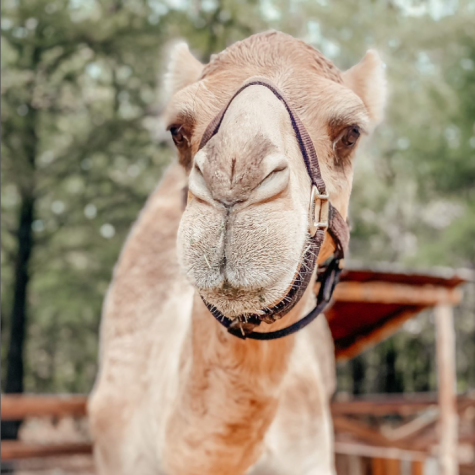 You can also book one of their Airbnb, I have stayed in the Upper Room cabin and in the Oasis camper. These Airbnb sell out very quickly after Oak Meadow Ranch blew up on TikTok they have not been able to keep reservations for the Airbnb open too long so you have to be adamant about getting on the site and ordering an Airbnb. They have 3 cabins, 2 campers, and 2 wagons. All are very clean and air-conditioned. They are all on the property and they also all sleep around 2-3 people. Both of the Airbnbs I have stayed at have a television, air conditioning (which held up to the Texas heat and 20 degree summers), they also come with a book of the people that stayed in the Airbnb before and what they thought about it and a booklet with the amenities that the place comes with, a drink menu, as well as a map of the property. They all are very unique and one of a kind. Going to iUP helped me come here because if I did not come here and have a flexible schedule we could have come to the area later and I would have had to do homework while I was there.
This amazing ranch also does a lot of events. They do weddings, engagements, and more. The weddings that they put on are one of a kind. You not only get to have these amazing animals there you also get the amazing venue and food. They have a chapel that they do wedding and Sunday services at and their chef makes amazing food. One time when I went someone got engaged, and also people come back for their anniversaries. But when you have a wedding there you can have all of your guests have the animal experience and you can walk down the aisle with one of their animals. Needless to say, they do amazing events that are sure to blow you away.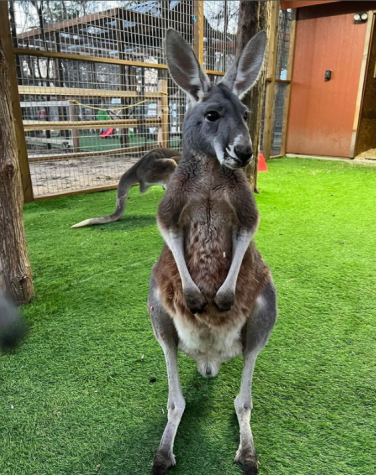 They also have amazing 4-course dinners and 2-course brunches. Their chef owns a restaurant in Colorado called Tacos Navarro, and they sell street tacos. But here they do anything from flambe steak to surf and turf and many more dishes. They are on a rotating menu, this means that they have a new menu every 2 weeks, and never repeat a dish. They almost always have beef as the third course and then dessert for the fourth course. They always have amazing decorations in the dining room, and if you go on your birthday you get a sparkler and a candle in the dish. Not to mention they have live music every time and on valentines day weekend they had dueling pianos. They always have delicious food and great entertainment to go along with it. 
In conclusion, they have amazing food and amazing animals. Their Airbnbs are always clean and air-conditioned and of great quality. I highly recommend coming and it is always an amazing place to visit and spend a night. 
Credits-
Oak Meadow Ranch Instagram (got approval from owners)
Personal experience