LYDIA ENGLAND-8TH GRADE STUDENT OF THE MONTH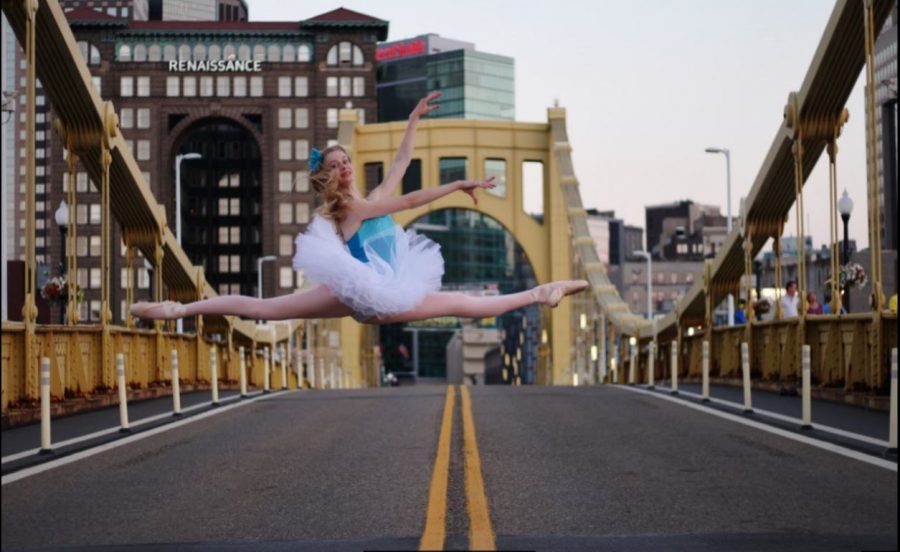 Nicole Harbison, sponsor
April 25, 2017
iHoot and the teachers at iUniversity Prep are proud to announce the selection of Lydia England as our first 8th grade student of the month!
Lydia is a blessing and was named after her late Grandma Lydia, who shared many of Lydia's same characteristics.  She is a unique individual and has never been a follower.   A freshening trait about Lydia is that she is in no hurry to grow up and enjoys each and every day of being a child with all of the innocence that goes along with it!
She is talented in many forms of dance, including ballet, tap, modern, drill and jazz as well as she was a Level 7 Gymnast and competitive swimmer.   One of her proudest accomplishments and passions is being a member of the Texas Ballet Theater Ensemble Company.  Her aspiration is to join a professional ballet company one day.  Lydia is also a Girl Scout Cadet and is about to earn her Silver Award.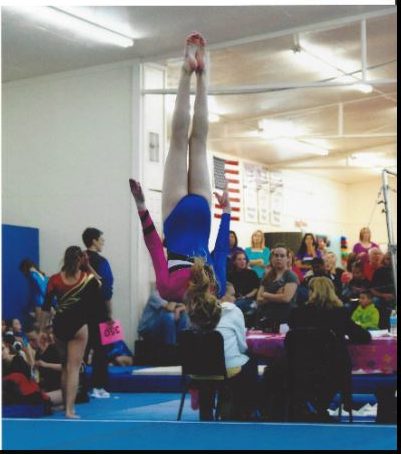 Anything pink and sparkly exemplifies Lydia! You will only find her wearing dresses with matching bows or flowers in her hair!  Lydia is very artistic!  She loves to paint, sketch, craft, cook and sew!  In the past, Lydia has made doll houses with furniture out of cardboard, a doll swing, and clothes for dolls,herself and her sister.   Lydia's best friend is her sister, Caleigh.  They are pretty much inseparable!  An adjective that could be used to describe Lydia would be "thoughtful".    She is always making things to give to other people. Whenever she attends a party or event, she always asks if there is an extra favor to bring home to her sister, Caleigh.
One of Lydia's favorite things to do in life is to learn! She has always loved going to school and adores each and everyone of her teachers at Iuniversityprep!  Her favorite subjects include art, art history, French, science, history, business keyboarding, language/writing and math! At the end of each weekend…Lydia eagerly awaits for Monday morning to come so she can attend more classes and learn!  Rarely, will you see Lydia on any electronic devices or watching TV!  Instead you will find her listening to classical music or reading a book.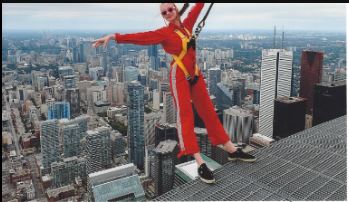 Travel is one of her greatest joys in life as well! Her goal in life is to visit all 50 states(she has about 12 more to go!)  As of now, she has been to 13 countries.  Every time she prepares for a trip, Lydia will research where she is going and prepare a journal with sketches/information about what she is about to see.  While on the trip, she will collect postcards and keep a journal detailing every place that she has visited.  Lydia is a daredevil!  In the past, she has attended flying trapeze school, slid down a 60 foot slide through a shark tank and hung off the CN Tower in Toronto.
Lydia's teachers are incredibly impressed with Lydia as well.  Mrs. Matthews, Lydia's English teacher, shares, "Lydia is AWESOME! She is extremely positive and encouraging to her fellow classmates. I love that she is so responsible for her own learning! She comes to live lessons, she asks questions, and actively participates! I wish I could have 100 more just like her :)."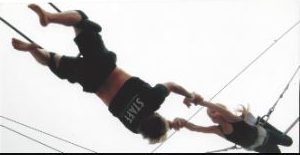 Mr. Carter, her keyboard teacher, celebrates the fact that "Lydia works so hard in Keyboarding to work through struggles and glitches!" showing how resilient she is.
Science teacher Mrs. Alwin raves about Lydia's work in her class: "Lydia is an incredibly hard working, proactive student. She thoroughly does ever lesson she is assigned, and questions anything she does not understand. She attends every Live Lesson and Pride, and always participates as well as encourage other students.Lydia is clearly a life long learner taking charge of her education. She applies what she learns to the real world by taking pictures of things she encounters that we may have talked about in class, or trying to repeat things that we have done in LL."
Mr. Burch thinks that "Lydia is one of the most generous and kind students [he's] ever taught. She works diligently on her assignments and is always quick to help others and encourage those around her. She's a pleasure to teach!"
And, finally, Mrs. Alsobrook comments Lydia for being "as thoughtful as she is intelligent. She cares deeply about others and expresses it in Live Lessons as well as through service projects. Her creativity knows no bounds as she pursues dance, art, sewing, and more!"
We are so proud of Lydia and the fact that we can count her as one of our OWLS!