KAITLYNN CURTNER- 12TH GRADE STUDENT OF THE MONTH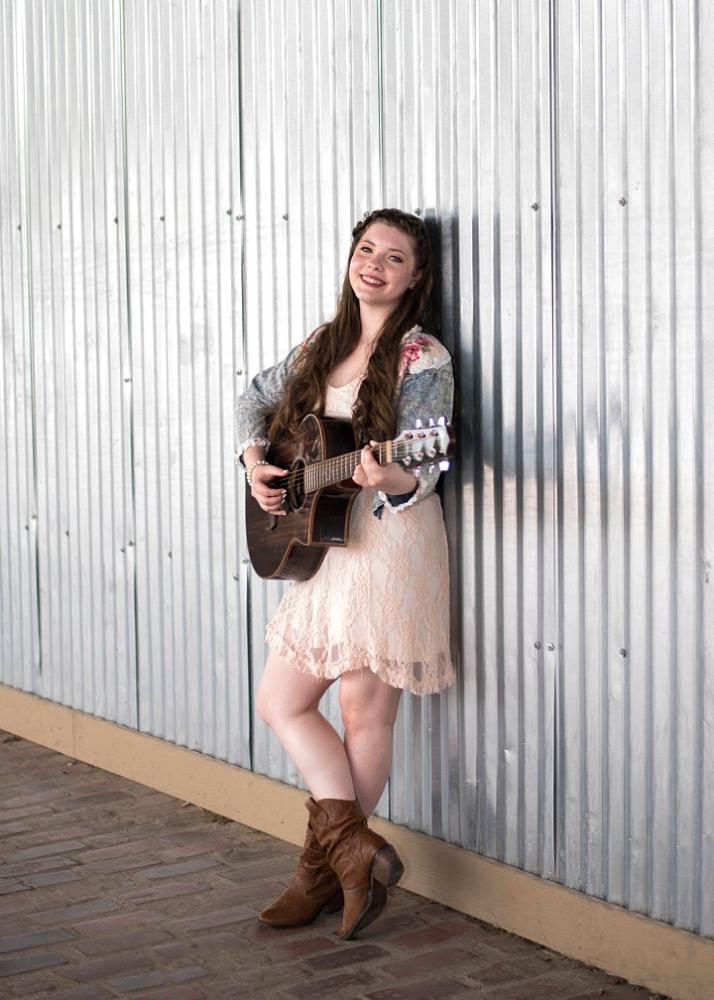 Ali Vecchio, Staff Writer
May 5, 2017
Gather 'round all, I have a story to share with you! This month we congratulate Kaitlynn Curtner as our senior student of the month! Kaitlynn isn't just a student here at iUprep, she's also a singer/songwriter and a survivor of a traumatic brain injury known as Arteriovenous Malformation (AVM). When Kaitlynn was 12 she had a malformed blood vessel that burst causing her to be hospitalized for 7 weeks. She had surgery to remove the vessel which sadly left her with the traumatic brain injury, causing short-term memory loss that still affects her to this day. Kaitlynn had to undergo intense therapy to "retrain" her brain to do everyday tasks like walking. One of the forms of therapy Kaitlynn underwent was music therapy. She claims music therapy is what got her through those tough times and has presented itself as her calling for a future career. Aside from being an unimaginably strong young woman, Kaitlynn is also very gifted in the field of music.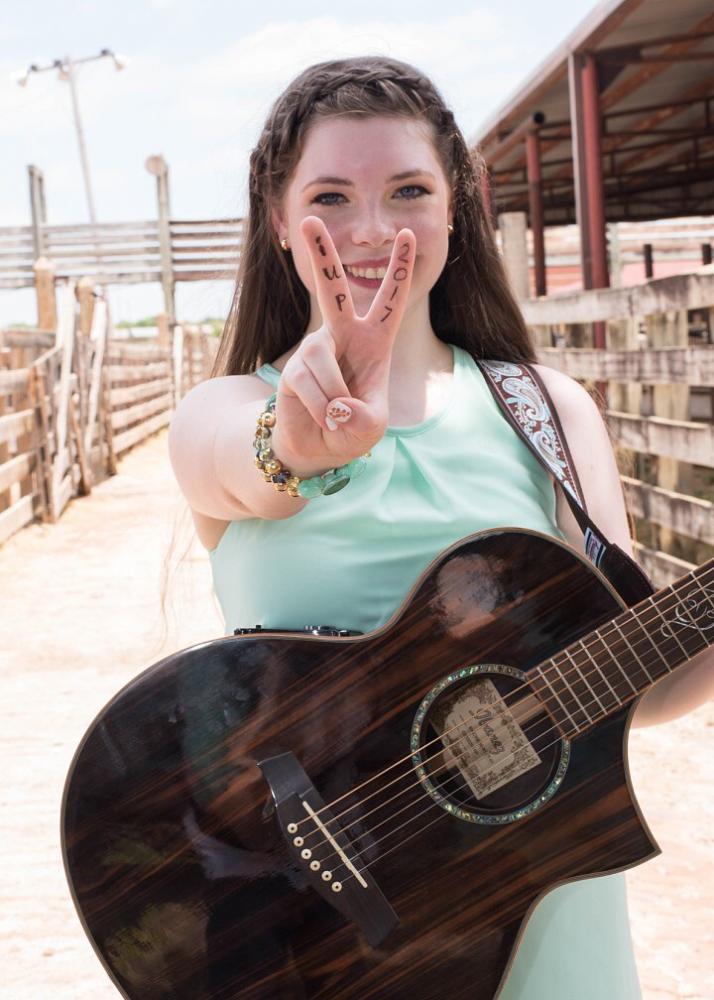 Kaitlynn has been singing since the age of 5 and playing guitar since she was 9. About 2 years ago, she started taking piano lessons and learned to play the ukulele. She's also been writing and recording original songs since 2014. If you would like to hear more about Kaitlynn's story and/or give her original songs a listen, you can visit her website here.
Kaitlynn is also an extremely determined and passionate young lady. She has attended iUprep for all four of her highschool years. She's in the school's National honors society and according to her mom, has never made a B in her life! Kaitlynn is also in the service club and a part of the iHoot staff, she is very kind-hearted and puts others first quite often.
According to Mr. Carter her economics teacher, she "brings so much to our Live Lessons" and "produces fantastic work in her lessons as well!" Mr. Wennersten, her math teacher, states she "works diligently, performs well, and maintains a positive attitude when learning difficult material." Mr. Price, her business marketing teacher, says "Kaitlynn is a wonderful student and a joy to have in the business marketing course. She exemplifies all of our community agreements in a very positive manner and always gives her personal best in live lessons and in her course work." Mr. Burch says "Kaitlynn is one of the sweetest and kindest students I've ever had the pleasure of working with." and that he " will remember her for her sincerity and generosity long after she graduates." Mrs. Alsobrook her science teacher also had a lot to say about Kaitlynn, "Kaitlyn is as kind and thoughtful as she is talented. Her music demonstrates this. The lyrics she writes are wise beyond her years and speak eloquently about the rich emotional journey each human experiences. Kaitlyn has her share of adversity and has refused to let that stop her from being the
very best at all she undertakes." And lastly her english teacher for the last 3 years, Mrs. Harbison, says " Kaitlynn is the manifestation of what it means to overcome obstacles and never quit. She is a heroine, plain and simple. Her bravery shines in the way she strives for perfection, in
her willingness to share her creativity in song with her classmates and the world, and in the way she advocates for herself and others. She is an amazing student and an even more incredible human being. The world is blessed to have her."
With all that being said, congratulations Kaitlynn we are all so proud of you! You have taught many of us to never give up and always keep going forward. We wish you the very best in life and good luck in pursuing your music therapy career!