MY SUMMER TRIP TO ANAHEIM, CALIFORNIA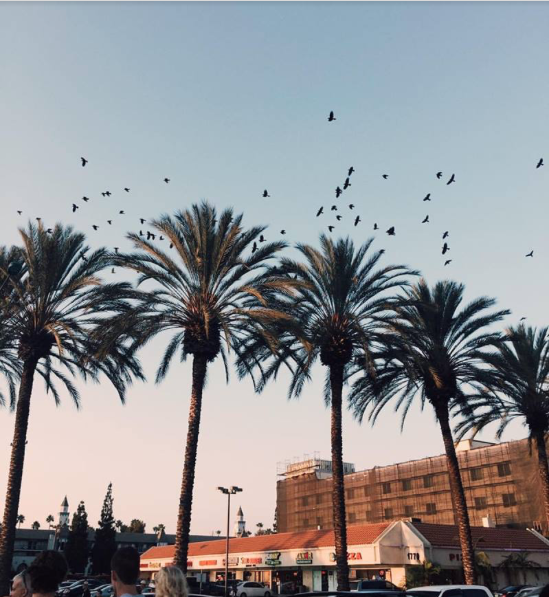 Hang on for a minute...we're trying to find some more stories you might like.
California. A state everyone knows and loves- famous for its beaches, tropical weather, Hollywood, and… Disneyland! I was able to go to Anaheim, California last summer on a trip with my youth group, and I had such a blast! There are so many things to do and see there.
While I went there for a national talent competition, a lot of my time spent in California was dedicated to enjoying the destination and making memories with my closest friends. The first and last parts of the trip are arguably the best or the worst parts. Those would be the bus rides! That's right, we load up 50+ gross teenagers onto a charter bus and drive all the way to California. No stops, other than meals and rest stops. While this can be annoying for some, others love the ride and have fun playing car games (and the occasional round of Werewolf)!
We left Friday, August 4th in the morning and arrived late afternoon the next day. I (along with my other Texan buddies) were surprised at the landscape we found in California. Maybe we didn't do our research, but we did not expect such drastic differences between areas just a couple miles from another! First, you're driving through the middle of a barren field of rocks, the next you see rolling, grassy hills and you're pulling out all of your cameras. To get into Anaheim you have go to through some rough neighborhoods (and we even stopped at the Denny's in one!), so you begin to lose some hope. And then…. You're there. And it's beautiful. It's grassy, the sun is shining, and you see all the beautiful large homes sitting atop green grassy mountains and hills.
We finally got to our hotel, and spent the rest of the day at the hotel pool, basking in the "cool" weather. When you're from central Texas, anything less than 100+ degrees in August feels like magic on your skin.
The next day (we're to Sunday now!), we got to go to…. Wait for it…. Disneyland! While we didn't go to Adventureland like the other adrenaline junkies and I wanted to, the theme park was so much fun. My group got to ride Space Mountain probably 9 times, and we scavenged the park for as many rides and rollercoasters as we could. We walked around Downtown Disney (where my boyfriend got me a Build-a-Bear, eek!), witnessed the most adorable proposal, and enjoyed the end-of-the-day fireworks, so I'd say it was a pretty great day.
The rest of the week was a blur. Amid team practices for performances, the occasional visit to the beach, and performance days, there wasn't as much time to stop and smell the roses. However, it's still surreal to think about sitting on the outside balcony at the convention center, eating my Pizza Hut pasta and watching the sunset because I had a few hours off.
The following Friday, we finally head back home. It felt like it had been a couple hours, and it felt like it had been a hundred years. Exhausted from the busy week, everyone slept most of the ride home, awake only to read and listen to music quietly. Arriving back home was definitely a bit… disappointing, but it was also a relief. Altogether, my trip was an amazing success. I love my home, but I'd go back at the drop of a hat if I could. 10/10, would recommend Anaheim, California!

About the Writer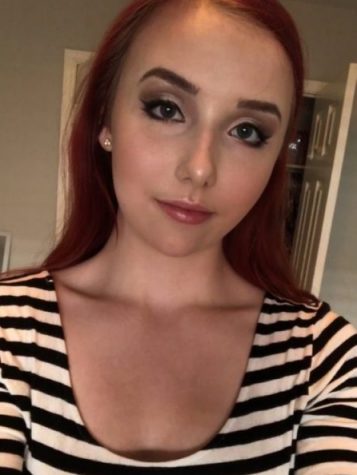 Denise Soerens, Editor-in-Chief
Hello! I'm Denise "Nisi" Soerens, and I am a Senior at iUniversityPrep. I love writing, reading, and am so very excited for another great year with the iHootstaff!
I am the Editor-in-Chief of the 2018-2019 iHootNewspaper.
Last year was my first year at iHoot, but I jumped right into the deep end as Associate Editor! I learned a lot about our day-to-day operations, and took the plunge as Editor-in-Chief this year; I've loved every minute of it. This year I'm looking forward to creating an aesthetically pleasing news publication that the students of iUniversityPrep can relate to and enjoy!
Besides being a part of iHoot, I'm an AP student, classical pianist, and a member of NHS! I love Jesus, music, reading, Pentatonix, Hamilton, memes, animals, and makeup! Looking forward to an owl-some year with iHoot!