WHY TYPED NOTES WILL ALWAYS EMERGE VICTORIOUS
Here are some reasons why typed notes will always emerge victorious
Hang on for a minute...we're trying to find some more stories you might like.
While the allure of beautiful Japanese stationery may be almost overwhelming, in this utilitarian realm convenience is imperative. Recent advancements in technology have made it easier and more stress-free than ever to quickly open up a blank word document and start typing. Since most teachers require notes to be submitted in the Cornell style, and many provide templates, no time is wasted in setting up that format oneself. It's also impossible to "lose" online notes if organized properly; the only possible mishap I can imagine occurring provided Google Drive, Pages, or Microsoft Word doesn't go rogue is for one to accidentally delete their notes, and with ctrl + z (or command + z on Macs) that can be quickly amended. And if aesthetics truly matter that much, there is an array of fonts and colors to choose from on most word processors. Another benefit is that if your teacher requires that you take notes in Live Lessons, a quick screenshot is an easy, effortless substitute for a handwritten copy.
Yet another daunting aspect of written notes is the stationery. What with the dawn of the Internet, notetakers worldwide have access to a growing number of aesthetically appealing stationery options. The problem is, many of these are expensive; and while the those more learned in pecuniary matters may opt for a page of notebook paper and a pencil, it is oh so easy to fall into the Charybdis of expensive gel pens and Moleskines, etc. And while handwritten notes advocates may argue that some word processors are expensive and hard-to-use, if all else fails, one can always resort to the free yet flighty mistress that is Google Drive.
To conclude, in the realm of an online school online notes are the most rational choice for academic success. As hard as some may fawn over the visceral satisfaction of handwritten notes, accessibility and ease are such imperative factors that this argument is inherently faulty.

About the Writer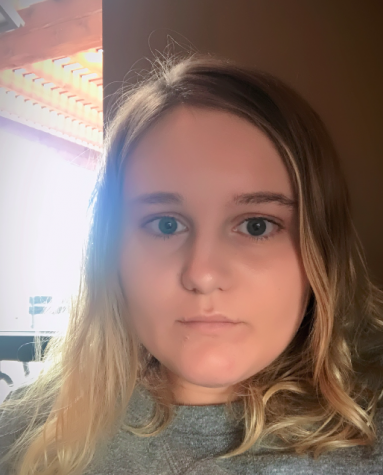 Ingrid Alberding, College Corner Editor
Hello, my name is Ingrid and I'm the editor for the College Corner section! I'm a senior here at iUPrep, and I have always loved reading and writing. This is my first year at iHoot, and I'm so excited! My passions include languages, literature, music, and travel. My journey in journalism began in middle school when I wrote for the school newspaper and then in my prior high school where I was in Yearbook and our district's literary magazine.