BOBBY BONES: DANCING WITH THE STARS
High-achiever and dance novice extraordinaire, Bobby Bones is certainly a prime entertainer!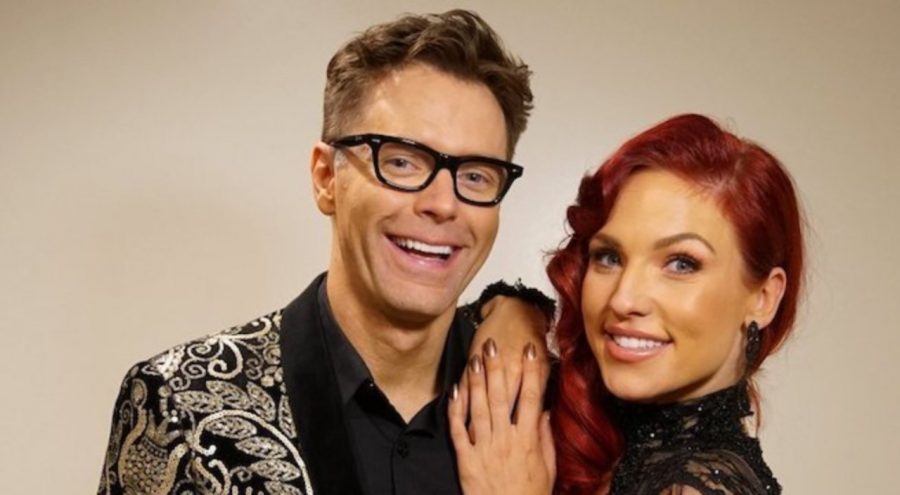 Lilly Tubbs, Staff Writer
October 15, 2018
Try to think of a celebrity that is down-to-earth, realistic, and hilarious. Who'd you come up with? I came up with Bobby Bones.
        Bobby Bones is the host of the Bobby Bones Show, a talk show on iHeart radio. The station is broadcasted in Nashville, Tennessee. Bobby is also the author to two New York Times Best Seller books: "Fail Until You Don't: Fight Grind Repeat," and "Bare Bones: I'm Not Lonely If You're Reading This Book." Bobby was asked to join "Dancing With the Stars," a television show broadcasted on major television channels. Even though he had no dance experience whatsoever, he emphatically said yes.
        After three weeks of practices with Sharna Burgess, his dance partner, they were ready to show off the dance they've been working so hard on. Together they scored a 20 out of 30 and ranked 8th.  When Bobby and Sharna finished their dance, Bobby was so excited that he was jumping around so happy that he fell down.  His enthusiasm was golden, and his emotions were real! This guy had never danced in his life, yet he went on national television and danced his heart out.  It was amazing and emotional for everyone who follows him on his radio talk show. The next week they danced a quickstep and scored 19 out of 30, got them ranked at 10th.  This time, after Bobby and Sharna finished dancing, he flossed! Yes, flossed.  It was incredibly funny. He is definitely keeping the show entertaining! Thanks, Bobby! I cannot wait to see him and his partner make it as far as possible on the show.
Source:
https://www.washingtonpost.com/news/arts-and-entertainment/wp/2018/09/25/dancing-with-the-stars-premiere-ranking-all-the-contestants-from-best-to-worst-2/?noredirect=on&utm_term=.40a9e5d3c75f