ABBY LAW: PHOTOGRAPHER EXTRAORDINAIRE
An interview with Abby Law, winner of the State Fair of Texas.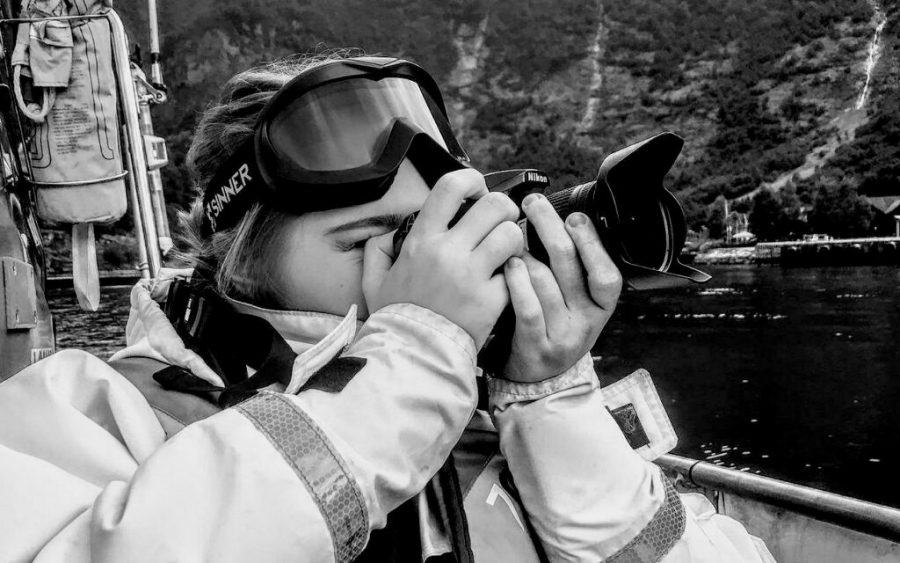 Gayatri Rajamony, Staff Assistant
October 22, 2018
This year, one of our very own iUniversity Prep students won the State Fair of Texas with her art. Abby Law has won many a contest, including the grand prize Trinity River Photography Contest this year and many others. She is, in fact, the first photographer in her age group to ever win the contest. She was also accepted into her dream school, The Savannah College of Art and Design (or SCAD, if you want to be cool).
I was able to get an interview with her and ask her a couple of questions about her art and the contests she has won.
What medium do you use for your art, and what inspires you? Do you have any other hobbies?
The medium I use is photography, and usually what inspires me is the beauty of nature. I like taking nature photos, and I've won over 50 awards overall for my photographs in competitions (State Fair of Texas and Trinity River Photography Contest). I also like drawing, making props, and making comics. I actually launched a sci-fi webcomic recently, so that's fun.
Oh wow, that sounds very cool! What's it like having a webcomic? Is it difficult to update regularly?
So far it only has the prologue posted, but it's a bit hard to keep it regularly updated— I'm working on the first chapter currently!
Do you think you'll continue it in the future?
Sure! I definitely will.
What are some of your goals for the future?
Pretty much just to be able to set up my own photo studio and to get my photo business looking more professional.
Very interesting! Do you remember what got you interested in photography?
I remember I started on a tiny point-and-shoot camera when I was around 11 years old because I loved art but was never able to put my imagination onto paper without getting frustrated (because I couldn't hold a pencil right).
One last question: is there anything else you'd like our readers to know?
Not really, just kinda "don't stop believing in yourself and you'll achieve your goals."
Alright! Thank you so much for your time!
---
You can find Abby on Instagram (@abby.law) and you can read her webcomic here. If you're looking for gorgeous images, go check it out!
Photo credit goes to Abigail Law.