LYDIA ENGLAND
Fellow Owl Earns the Gold Award for painting an awesome floor to ceiling mural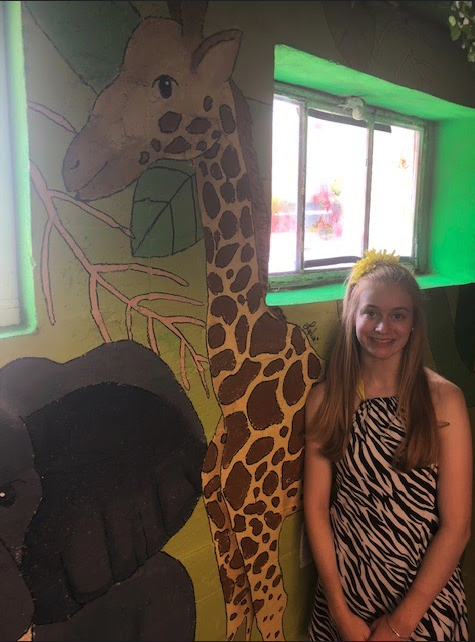 Lydia England, an 11th-grade student at iUniversity Prep and aspiring ballerina, just completed her project for earning the coveted Girl Scout Gold Award. The Gold Award in Girl Scouts is equivalent to becoming an Eagle Scout in the Boy Scout Organization. For Lydia's Project, she chose to address the worldwide issue of extinction and habitat loss. She accomplished this by painting a large scale jungle mural at SPARK! in Dallas. SPARK! provides children from second grade to high school with creative settings and hands-on learning that helps develop self-esteem and promote creativity. SPARK! Was inspired by the famous City Museum in St. Louis, Missouri. Lydia visited the City Museum in March of 2019 for inspiration.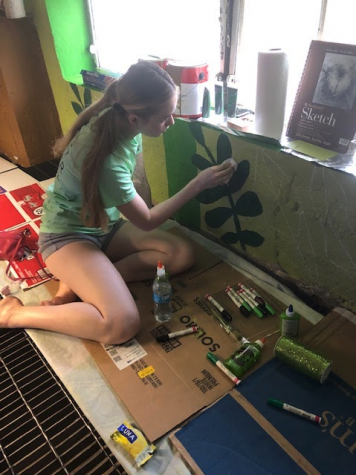 Since their Grand Opening in 2015, SPARK! had been wanting a mural at the top of their catwalk, which is located in the large scale climbing apparatus. They are a non-profit organization, however, so funding was not available, but Lydia and a crew of five ballet company Ensemble members, Lauren Sanfelippo, Rachel Ligon, Ally Le Blanc, and Lindsey Bouvier donated their time to help complete this project. Lydia's sister and fellow iUniversity Prep student, Caleigh England, also helped her achieve the required leadership component of her Girl Scout Gold Award. All of her volunteers received community service hours for their contributions.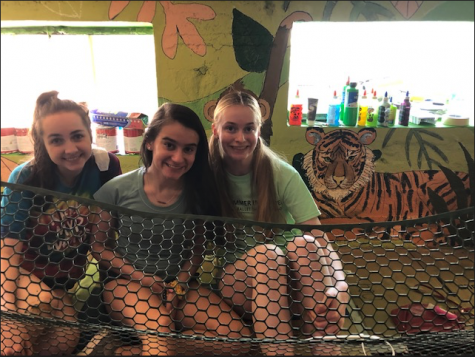 Lydia's floor to ceiling mural is a representation of the rainforest and is complete with life-size animals and vegetation. In honor of Mrs. Alwin and Mrs. Weiche, Lydia's science mentors, lichens are prominent in this mural. Along with the paintings, Lydia included plaques next to many features of the mural with interesting facts providing learning opportunities for all to absorb.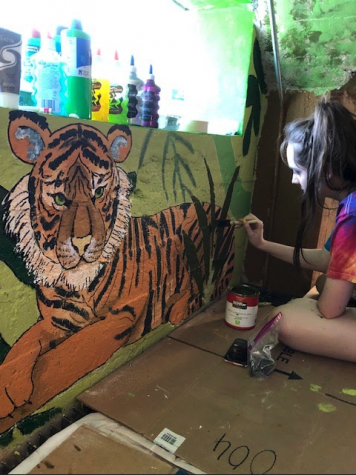 SPARK! Is located at 1409 S. Lamar Street, Suite 004 in Dallas, Texas. They are open on weekends; there is a nominal entrance fee.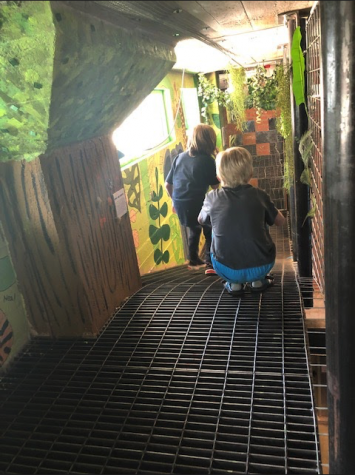 About the Writer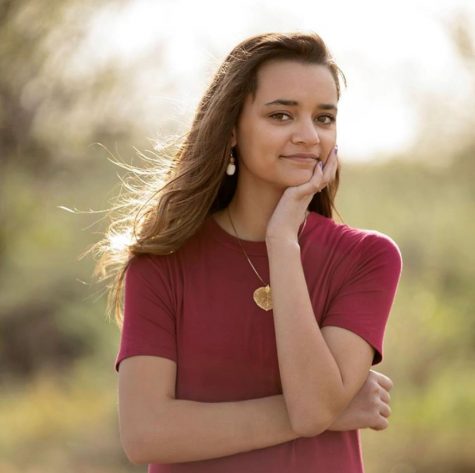 Guin Rogers, Special Editor
Hi! My name is Guinevere Rogers (Guin for short), and I'm a Junior here at iUniversity Prep. This is my 4th year at this amazing school, and my 3rd year...