COMING SOON
New movies coming out soon!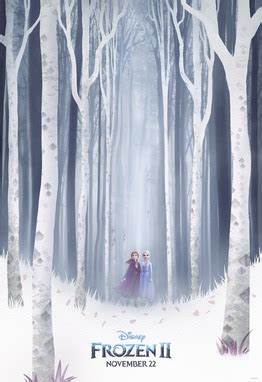 This is an article all about the new movies coming out soon and some to look out for. I have the top 3 movies I could find, and 5 to look out for!
Frozen 2
"Anna, Elsa, Kristoff, Olaf, and Sven leave Arendelle to travel to an ancient autumn-bound forest of an enchanted land. They set out to find the origin of Elsa's powers in order to save the kingdom"- Moviefone.
Frozen 2 comes out November 22nd, 2019. The cast is Kristen Bell, Idina Menzel, Jonathan Groff, Josh Gad, Sterling K. Brown, and Evan Rachel Wood.
Maleficent: Mistress of Evil
This is the one I'm most excited about! I loved the first one, and this one comes out October 18th 2019.
"The years have been kind to Maleficent and Aurora. Their relationship has flourished, yet the hatred between man and fairies still exist. Aurora's marriage to Prince Phillip was supposed to unite the two worlds. When an unexpected encounter introduces a powerful new alliance, Maleficent and Aurora are pulled apart to opposing sides in a Great War, testing their loyalties and causing them to question whether they can be family or not"- Moviefone.
The starring roles are Angelina Jolie, Michelle Pfeiffer, Sam Riley, Ed Skrein, Elle Fanning, and Lesley Manville.
Klaus
" A simple act of kindness always sparks another, even in a frozen faraway place. When Smeerenburg's new postman, Jesper, befriends toymaker Klaus, they end up bringing a sleigh full of holiday traditions"- IMDb. The stars of this movie are Rashida Jones, J.K. Simmons, and Joan Cusack. This movie comes out November 8th 2019.
Some movies to look out for…
Boss Baby 2 (2021), Minions 2 (2020), Trolls 2 (2020), The Croods 2 (2020).
I hope you enjoyed hearing about all the new movies coming out! All of these movies are rated PG, and don't act like you're to cool to see a kids movie. You are never to cool to see a kids movie!
About the Contributor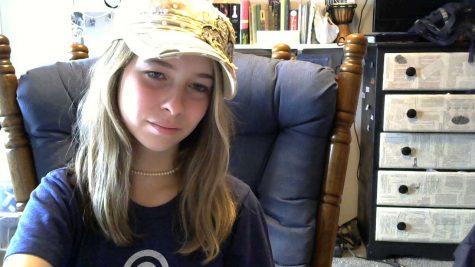 Kendall Glover, Entertainment
Hello my name is Kendall I'm in 8th grade this is my first year at this school and in IHoot. I love to write and have been writing consistently for the...