iUNIVERSITY PREP SENIORS MAKE COLLEGE A REALITY
These 3 seniors are all at different points on their college track, but they can all offer examples of what to start thinking about college-wise!
December's coming head-on at the speed of a transcontinental steam engine, and nothing's more important to seniors this year than thinking and acting upon their college submissions. With well over 60% of high school graduates applying and getting accepted into colleges, the competition is fierce. Here at iUniversity Prep, our talent pool includes kids who want to explore subjects as wide-ranging and varied as professional dance to computer science. Let's meet a couple iUP seniors and discover how far they've gotten along in their college destinies.
Abby Law
Abby Law has already been accepted into the college of her dreams: the Savannah College of Art and Design based in Savannah, Georgia. In fact, let's hear it in her own words: "I'm currently enrolled in their eLearning program, and I already have two and a half college classes done. I got two of those credits when I stayed there for five weeks this summer to take classes." Wow! Abby has her reasons, as well: "It offers good sequential art and photography programs. Also, the campus is pretty much spread around the entire city of Savannah, so it's really cool! I'm planning on doing makeup design and special effects makeup there." Upcoming juniors and sophomores can look to Abby as an example of a proactive, college-ready student.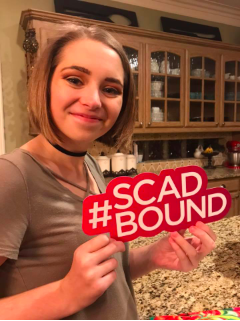 Denise Soerens
Denise has both applied and been accepted into her college destination, Southwestern Assembly of God University, a private university in Waxahachie, Texas. Like any great college recruit, she had her reasons: "It's got great music and education programs (as I want to major in Music Education), it's got a great Christian atmosphere, and I've been there so many times it feels like home (I participate in lots of District events with the Assemblies of God denomination, so I'm always up at that school! Also, my sister and brother-in-law went there)." And, of course, there's no ignoring that Denise is our very own Editor-in-Chief here at iHoot; congratulations, Denise!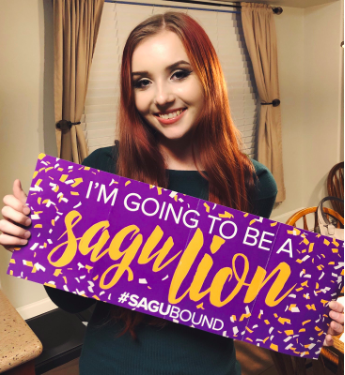 Ethan Rumly
Although Ethan has not applied or been accepted into this school, he's certainly got his destination down: Tarrant County College in Fort Worth, Texas. He wants to go there because "it's cheap and local"—two factors that are certainly worthy of consideration for any college applicant! We wish you the best, Ethan!
Each senior is at a different point in his or her road to college, but they've all performed one essential step—picking a college! No matter which grade you are (yes, 6th graders, even you!), it's never too late to start thinking about college. Only you can decide your destiny, and only you can take action. Look to these enterprising seniors as role models for your own college pathway!