TOP 35 COLLEGES IN THE SOUTH
With another school year coming to an end, high school freshmen, sophomores, and juniors here at iUniversity Prep can't help but think about the college road ahead. With so many options out there, it can be daunting to choose the perfect university. Being born in the deep south and raised in Texas, I have a love for all things southern. So, what better than a list of the best colleges in the south!
Texas A&M University, College Station, TX
Texas Tech University, Lubbock, TX
University of Texas- Austin, Austin, TX
Texas State University, San Marcos, TX
The University of Oklahoma, Norman, OK
University of Arkansas, Fayetteville, AR
Arkansas State University, Jonesboro, AR
Tulane University, New Orleans, LA
Louisiana State University, Baton Rouge, LA
Louisiana Tech University, Ruston, LA
University of Mississippi, Oxford, MS
Mississippi State University, Starkville, MS
The University of Southern Mississippi, Hattiesburg, MS
The University of Alabama, Tuscaloosa, AL
Auburn University, Auburn, AL
University of Alabama at Birmingham, Birmingham, AL
University of Georgia, Athens, GA
Georgia State University, Atlanta, GA
Georgia Institute of Technology, Atlanta, GA
Georgia Southern University, Statesboro, GA
University of Florida, Gainesville, FL
University of South Carolina, Columbia, SC
Clemson University, Clemson, SC
Furman University, Greenville, SC
University of North Carolina at Chapel Hill, Chapel Hill, NC
Duke University, Durham, NC
Davidson College, Davidson, NC
North Carolina State University, Raleigh, NC
University of North Carolina at Wilmington, Wilmington, NC
University of Tennessee, Knoxville, TN
Vanderbilt University, Nashville, TN
University of Kentucky, Lexington, KY
University of Louisville, Louisville, KY
West Virginia University, Morgantown, WV
University of Virginia, Charlottesville, VA
About the Contributor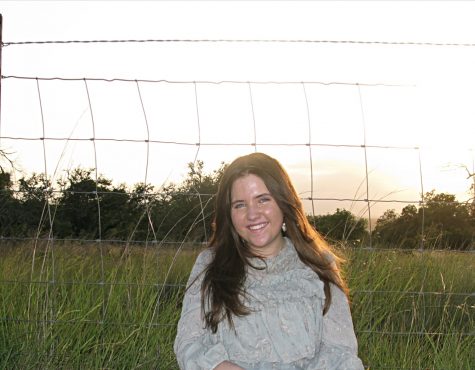 Kati Moffett, College Corner
Hey, y'all! I'm Kati Moffett. I'm a sophomore and I'll be serving as the College Corner Editor for the iHoot Newspaper this 2019-20 school year!...