WHAT ARE THE SAT AND ACT EXAMS?
An overview of the standardized necessary for college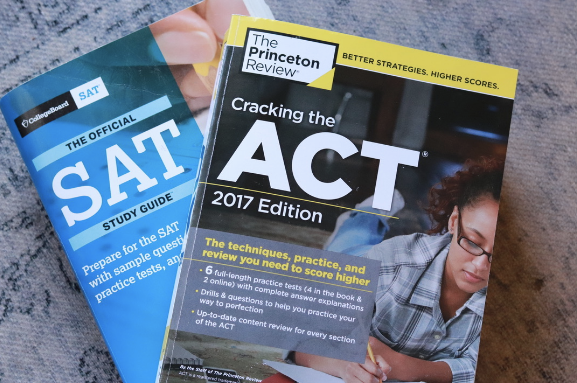 Nhi Nguyen, Feature Section Editor
September 22, 2020
With college application essays being assigned in their courses, our Seniors here at iUniversity Prep can't help but think of the next step to higher education: college. But in order to get to college, there is an obstacle that our students must pass: the SAT or ACT Exam.
Nearly every student has heard the terms 'SAT' and 'ACT' at least once or twice in their high school career. But what are these words, and why do they seem to instill such fear and dread in students? 
So, why must a student take an SAT or ACT?  The SAT and ACT are two different standardized tests that students must take in order to be considered by most colleges. Students have a choice and can take either the SAT or the ACT. Once taken, a student may opt to send his/her score to a preferred college. Colleges often utilize these scores to gauge student applications, and grant scholarships. A merit-based scholarship may be given to students with exceptional scores. 
If you've taken an AP exam or even a STAAR test, you already have a clue to what these tests are like. The SAT and ACT are multiple choice exams that measure students' knowledge to prepare them for college. The exams are known to be rigorous and difficult, but what exactly are they? 
'SAT' is an acronym for Standardized Assessment Test, and is composed of three different sections: Reading, Writing, and Math. The reading section consists of passages and 52 questions that evaluates a student's reading comprehension. Next, the Writing segment tests a student's knowledge of conventional grammar. There are two math sections: one with and one without a calculator. The Math-No Calculator section contains 20 questions, while the Math-Calculator section has 58. A student may also take an optional essay. Lasting up to 4 hours and timed by section, the SAT is no easy feat.
The ACT is similar to the SAT, but it includes a Science section. The ACT exam has 5 sections: English, Math, Reading, Science, and Writing. The English section tests grammar, and has 75 questions. The Math section has 60, the Reading 40, and Science 40. There is also an optional essay that lasts another 40 minutes. The ACT may take up to 3.5 hours, including breaks between the sections and the essay.
Below is a chart breaking down each exam's proponents:
ACT
SAT

5 Sections, optional essay

4 Sections, optional essay

English: 75 questions, 45 minutes

Writing and Language: 44 questions, 35 minutes

Math: 60 questions, 60 minutes

Math-Calculator: 20 questions, 25 minutes 

Math-No Calculator: 38 questions,  55 minutes

Reading:40 questions, 35 minutes

Reading: 52 questions, 65 minutes

Science: 40 questions, 35 minutes

N/A

Essay: 1 essay, 40 minutes

Essay: 1 essay, 50 minutes
These two exams are highly arduous and may seem impossible to upcoming junior and senior students, but there are many ways a student can prepare for these exams. Various test preparation centers offer rigorous training that can help students score well. Each test company also sells books designed to aid students preparing to take these crucial exams. There are also a multitude of free online tests for students to take as practice exams as needed.
The SAT and ACT tests are a milestone in the great journey of education. Students who overcome this obstacle have a great chance of excelling in the future. So, Owl Juniors and Seniors, let's get prepping and start testing onto the road towards excellence!
Sources:
The Princeton Review. "SAT Sections." SAT Sections | The Princeton Review, www.princetonreview.com/college/sat-sections. 
The Princeton Review. "What Is the ACT?" What Is the ACT? | The Princeton Review, www.princetonreview.com/college/act-information. 
The Princeton Review. "What Is the SAT?" What Is the SAT? | The Princeton Review, www.princetonreview.com/college/sat-information. 
StudyUSA. "ACT vs SAT: Ultimate Guide to Choosing the Right Test." Leading U.S. Education Guide for All International Students, 13 Nov. 2016, www.studyusa.com/en/a/1305/act-vs-sat-ultimate-guide-to-choosing-the-right-test. 
About the Writer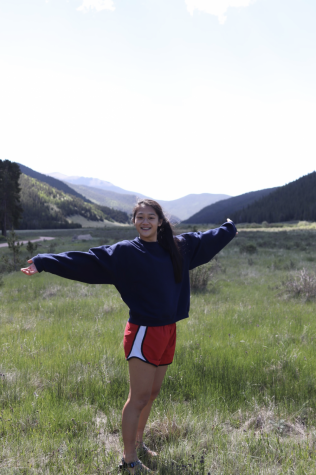 Nhi Nguyen, Feature Editor
Hi guys! My name is Nhi Nguyen and I'm a Senior this year at iUniversity Prep. This is my first year in iHoot and I'm so excited to be the editor for the...