STRESS FROM COLLEGE APPLICATIONS
How college applications can cause stress, and how to deal with it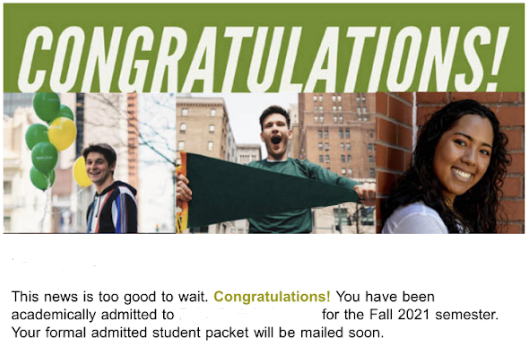 As a senior, many students are applying early action or early decision to colleges. The deadline for the majority of schools is December 1st. This creates a lot of stress to get all essays and applications done and submitted. One of the most stressful things for seniors is the college application process. The constant worry of "What if I missed something" or "What if I don't get this done in time" is what creates the majority of stress. As a senior myself I often spent many nights having mental breakdowns because I didn't know if I would get into any schools so that just created no motivation to get my applications done. 
  One of the easiest ways to calm my stress from applications and deadlines was to create a stress free environment where I could work on my applications. For me that was in my room with seasonal candles on to create a cozy and happy vibe. I also found myself using essential oils as a way to relieve my stress, which helped tremendously. I interviewed two seniors that were applying early action and they gave me their thoughts on the process. Jack ,18, told me how his dream school was A&M but he applied to 6 other schools as safety's. He said what created the most stress for him was that his whole family went to A&M and the application process for that school was so stressful due to the fact that he was afraid he would be the only member in his family to not get in. I asked him what he did to relieve his stress and he said what helped him most was talking to his family and having them listen. Another senior I spoke to is Viviana who is 17 wanting to go to Yale. She said the most stressful part of the process is getting everything submitted in it. She said that there are many things asked to be submitted and she was worried she wouldn't complete it in time. She said the way she relieved her stress was creating a detailed schedule to make sure she got everything done. 
  As this process is stressful for everyone in different ways, everyone has their own methods to relieve their stress. As the college application process is coming to an end it might take some stress off people's shoulders. I wish everyone good luck and hope everyone gets into their #1 school!