UT AUSTIN: A REVIEW
The flagship school of Texas, is it too obvious a choice?
Hang on for a minute...we're trying to find some more stories you might like.
I had the opportunity to visit the University of Texas at Austin this fall, and at first glance it is a daunting school. Located in the state capital, it has over 50,000 students and innumerable student organizations such as Greek life, sports, clubs, etc. It's also the top public higher educational institution in Texas according to multiple independent review sites. As a public school, if you are in the top 7% of your graduating class you are automatically accepted, however that does not guarantee that you will be accepted into your desired program. Certain schools, like those of Business and Engineering, are very competitive. Thus, it's preferable to have an SAT over 1300 or an ACT over 27 if you aren't eligible for automatic admission. Speaking with the Director of Admissions at the College of Liberal Arts, the school within the university dedicated to humanities, she espouses a very common opinion within the UT Austin. Yes, the school is big. Very big. One of the biggest in the country, in fact. But the school feels smaller because often a student finds their "niche", whether it be in one of the numerable prestigious honors programs or in their major or residence hall. Not to mention, as many of you know, Austin affords many an opportunity for an individual, filled as is it with start-up companies, up-and-coming musical groups, and hipster restaurants. The "San Francisco of Texas", Austin is a liberal citadel and a haven for some intellectuals with the academic environment the University creates.
Overall, the school left a very positive impression on me. If you are a senior at iUniversity Prep and considering schools in Texas, you should definitely take a look at UT Austin. It truly offers something for every kind of person. Whether you are glued to ESPN or the History Channel, you'll find places and people you truly feel comfortable with. While the size is somewhat anxiety-inducing initially, there are pitfalls and virtues in it which should be considered in their respective propensities.

About the Writer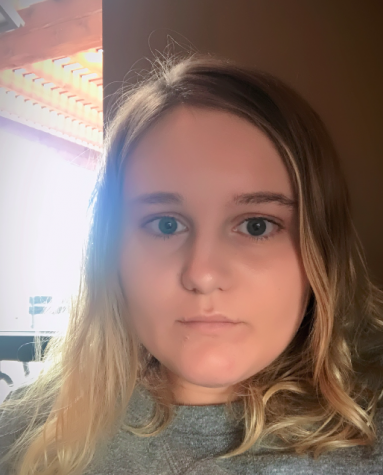 Ingrid Alberding, College Corner Editor
Hello, my name is Ingrid and I'm the editor for the College Corner section! I'm a senior here at iUPrep, and I have always loved reading and writing. This is my first year at iHoot, and I'm so excited! My passions include languages, literature, music, and travel. My journey in journalism began in middle school when I wrote for the school newspaper and then in my prior high school where I was in Yearbook and our district's literary magazine.