Oklahoma State University
One of Oklahoma's flagship public universities, here is a brief overview and some stats about the school.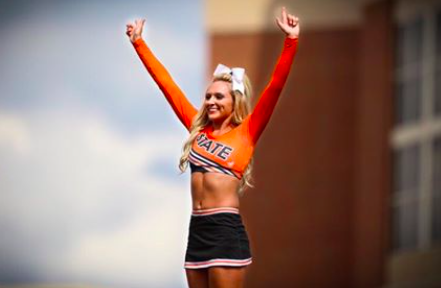 Michelle Wheelwright, Staff Writer
December 5, 2017
OSU also stands for Oklahoma State University. Oklahoma State University is in Stillwater, Oklahoma and is very beautiful. They offer so many different class options for whichever career path you are choosing to go into. There are so many cool and interesting things to do at OSU.  The Union hosts approximately 5,500 events, meetings and conferences annually.
The school's mascot is Pistol Pete.
Oklahoma State has the largest and most comprehensive student union, They also are America's healthiest, The students at OSU and in the town are some of the nicest people you will ever meet! The acceptance rate is 75% and as of 2014 they had a total enrollment of 25,962. The first week of classes each semester is the busiest for the Student Union. It averages almost 73,000 visitors during the first week of classes with an average of almost 14,600 people visiting a day. During the regular school year, the Union averages approximately 12,000 visitors a day.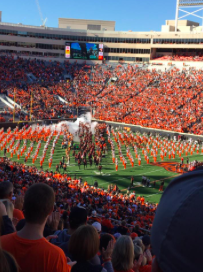 OSU provides many different sports for both men and women. For example, They offer co-ed Cheerleading, which means there are both girls and boys on the team. Their teams are all very advanced and focused. Many say that their team is basically family; you spend so much time with them that you end up getting extremely close and friendly! Oklahoma State University is a great school if you like a family feel.