THE NBA FOUNTAIN OF YOUTH
This aging team is looking like a young team since they are doing very well.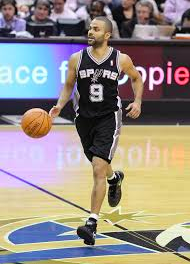 Hang on for a minute...we're trying to find some more stories you might like.
https://www.flickr.com/photos/keithallison/5440178743
Being a top 5 team in the league is no surprise for the San Antonio Spurs, the surprise is that star player Kawhi Leonard has not touched an NBA court this season. Without their 26 year old perennial MVP candidate, the Spurs roster reads like a retirement home lead by 40 year old Manu Ginobili, 35 year old Tony Parker, 37 year old Pau Gasol, and 32 year old LaMarcus Aldridge (not to mention 68 year old Coach Popovich). So how does this aging team compete with the young guns of the league? Ball movement and Defense.
With Kawhi, two time Defensive Player of the Year (DPOY), three time NBA All-Defensive First Team, and two time NBA All-Defensive Second Team, the team's defense needs no question. But this season, without Leonard, the Spurs still have the second best Defensive Efficiency Rating in the league, according to espn.go.com. San Antonio also allows their opponent to score the least in the league at 97 PPG (only two other teams average under 100 points allowed).
The Spurs ball movement is their most notable success however. Anytime one watches the Spurs, one can't help but notice how they effortlessly pass around the perimeter, never ceasing to make the extra pass. In such an offense that doesn't require much dribbling, just pass and shoot, one can see how a team of old-timers could run it so efficiently. Just watch this prime example of Spurs Basketball: Spurs Ball Movement Finds Aldridge | NBA.com.
In conclusion, a roster that, on paper, looks like a nursing home can still be consistently good thanks to excellent defense and great, unselfish ball movement on offense. Much can be attributed to the 68 year old Gregg Popovich, who has learned how to keep 40 year olds playing like their prime in the San Antonio Fountain of Youth.