3 REASONS WHY THE DALLAS COWBOYS WILL MAKE THE PLAYOFFS
Zeke Elliott to return against Seahawks
Hang on for a minute...we're trying to find some more stories you might like.
The Dallas Cowboys are once again in a position to make the playoffs, but need certain things to happen. There are many different scenarios in which they could make the playoffs, but some are unlikely to happen.  Green Bay being eliminated with the Falcons win on Monday Night was a gift for the Cowboys, but also hurt them, as the Falcons are also in the wild card race. Here are 3 reasons the Cowboys will punch their way into the playoffs, as well as the scenarios to get in.
Reason #1: Ezekiel Elliott returns to the lineup
Ezekiel Elliott weaves through the Redskins defense
Photographer: en.wikipedia.org
Ezekiel Elliott will return on Sunday in the Cowboys week 16 matchup in which they host the Seattle Seahawks, who were just eliminated from playoff contention on Sunday in a 42-7 loss to the Rams. The Seahawks are devastated by injuries, with superstars Richard Sherman and Kam Chancellor out, and pro-bowl linebacker Bobby Wagner listed as questionable. That benefits the Cowboys, especially Ezekiel Elliott. Without Wagner to run the table on defense, that will allow Zeke to run for big yardage because of the suffering Seahawks defense. Zeke predicted that he will rush for 200 yards against Seattle, and it is a likely possibility. His combination of elusiveness, strength, acceleration and speed makes him deadly, and he will tear up the Seattle defense. He has spent the time he's been suspended in Cabo San Lucas, Mexico training with Hall of Fame running back Eric Dickerson, and has gotten even stronger. NFL fans, be prepared for Zeke to have a historic game on Sunday.
Reason #2: The Offensive Line
Cowboys center Travis Frederick, who was voted to his fourth Pro Bowl on Tuesday
Photographer: en.wikipedia.org
The Cowboys offensive line is the heart and soul of the Cowboys offense. With three pro-bowl offensive linemen, no other offensive line unit even compares to the Cowboys unit. They block defensive linemen long enough for quarterback Dak Prescott to find the open man and throw a perfect pass, or for Ezekiel Elliott to to work his magic as a running back. The Cowboys have Tyron Smith, Zack Martin, and Travis Frederick, who are all regarded as top three or four players at their position, and are pro bowlers. The Cowboys offensive line will be able to shut down the Seattle defensive line, and the offense will thrive.
Reason #3: Defensive line and Sean Lee
Defensive end DeMarcus Lawrence, who has 13.5 sacks this season
Photographer: playitusa.com
The Cowboys defensive line has drastically improved this season, with DeMarcus Lawrence and David Irving as the centerpieces of the line. With Sean Lee, who is an amazing defensive captain and insanely talented player, it just makes the defense better. Seahawks tight end Jimmy Graham will have a tough matchup going against Sean Lee, and he is the primary target for Russell Wilson. Byron Jones will aid the otherwise average secondary of the Cowboys, and eliminate the threat of Doug Baldwin when Wilson decides to let it rip and go deep.
Playoff Scenarios for the Cowboys:
Win last 2 games (vs Sea, @Phi), Atlanta lose last 2 games (@NO, vs Car), and Detroit loses 1 of last 2 games (@Cin, vs GB)
Win last 2 games (vs Sea, @Phi), Carolina loses last 2 games (vs TB, @Atl), and Detroit loses 1 of last 2 games (@Cin, vs GB)
Win last 2 games (vs Sea, @Phi), New Orleans loses last 2 games (vs Atl, @TB),and Detroit loses 1 of last 2 games (@Cin, vs GB)
Win last 2 games (vs Sea, @Phi), Carolina loses last 2 games (vs TB, @Atl), and New Orleans loses last 2 games (vs Atl, @TB)
Credit to www.espn.com
Written on December 20, 2017

About the Writer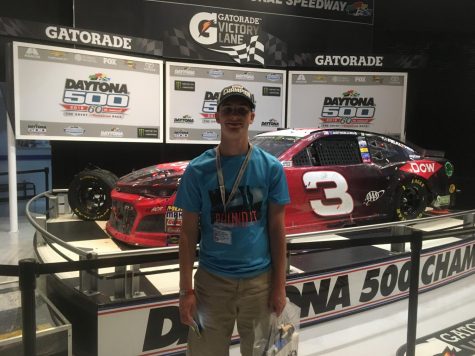 Austin Travis, Sports Section Editor
Hey guys! I am Austin Travis, I'm a Sophomore here at iUniversity Prep, and I am super excited for my fourth year on the iHoot staff. I will serve as the Sports Section Editor for the third year in a row, as sports are my biggest passion.
Outside of school, I follow many sports. I'm an avid racing, basketball, and football fan, and spend almost all of my free time doing stuff associated with those three things! I'm also a competitive swimmer, and spend hours a week in the pool. I love to play XBOX games, such as 2K and Madden. I also love EDM and hip-hop music.
I am looking very forward to providing the whole iUniversity Prep community with up-to-date stories about what's going on in the world of sports, and hope you guys find the same enjoyment reading my articles that I feel when I write them. I'm truly looking forward to another fantastic year with iHoot, and I'm super excited to be back as the Sports Editor for the 18-19 school year!