ESPN NEEDS TO STOP GIVING LAVAR BALL A PLATFORM
Carlisle, Van Gundy among coaches outraged with ESPN, while Brooks supports Ball
Hang on for a minute...we're trying to find some more stories you might like.
Why is anyone surprised at this point? LaVar Ball has made another rude, outrageous comment, this time about Luke Walton. "You can see they're not playing for Luke no more," Ball said. "Luke doesn't have control of the team no more. They don't want to play for him." Many NBA insiders and fans believe he wouldn't be making these outrageous statements if ESPN wasn't giving him a platform to be a loudmouthed buffoon. ESPN reporters followed Ball all the way to Lithuania to hear this latest statement, and many people are outraged. Detroit Pistons head coach Stan Van Gundy was quite vocal about his stance on the issue. "I'm not meeting with their announcing crew before the game, I'm not doing the in-game interview," Van Gundy said. "I'm not going to participate in the thing." He was then asked if he was threatening to withhold access, he said, "I'm not denying them access. I'm not kicking them out of press conferences. They want extra stuff from us and they're going to treat an NBA coach with that little respect? Then I'm going to choose not to give them extra access." Mavericks head coach Rick Carlisle was also very critical, as well as defensive of Walton, saying, "As president of the Coaches Association, I view the recent ESPN article as a disgrace quite honestly. Luke Walton is a terrific young coach who is bringing along a young team and it's a difficult task. If you don't believe it, just ask me. We're going through it now, we've been through it last year. ESPN is an NBA partner, and they've been a great one. Part of that partnership … the coaches do a lot of things to help them with access, interviews, and all those kinds of things. In exchange for that, they should back up the coaches. Printing an article where the father of an NBA player has an opinion that is printed as anything like legitimate erodes trust. It erodes the trust we've built with ESPN, and our coaches are upset. Luke Walton does not deserve that. Two years ago, he took a veteran team and led them to 24 wins in a row, which is an amazing accomplishment. He earned the Laker job. To have to deal with these ignorant distractions is deplorable." A reporter then asked Carlisle if ESPN's stories should be based on what the coaches want, and he responded by saying, "No, I'm saying they should look at their sources and do a better job of determining whether they have any merit or any validity or are they just blowhard loudmouths. That's what I'm saying. You got that?" Steve Kerr also had some comments about Ball. "So somewhere, I guess in Lithuania, LaVar Ball is laughing," Kerr said. "People are eating out his hands for no apparent reason. Other than he's become like the Kardashian of the NBA or something and that sells." Wizards coach Scott Brooks was quite defensive of Ball though. "To me, I think everybody is missing the boat," Brooks said. "Does he say some crazy things? Ya. Does he really believe he can beat Michael Jordan in a 1-on-1? No. But I can guarantee that over dinner his sons are killing him for saying things like that, and they're having fun. To me, laughter is an important part of life. I think they get it. I think they probably laugh a lot, and a lot of the time they are laughing at us."
If Ball wasn't given a platform by ESPN to be a loudmouth, the ESPN-NBA coaches feud wouldn't be happening, and he wouldn't be arguably the most hated person in the sports world. His comments in 2017 about Lonzo Ball being better than Steph Curry, LeBron James, and Russell Westbrook were outrageous, and it's only gotten worse. Most people remember him best from when he said he, LaVar Ball himself, could beat prime Michael Jordan in a game of 1-on-1. "Back in my heyday, I would kill Michael Jordan one-on-one," Ball said. Many fans are tired of Ball, who owns a sport apparel company, Big Baller Brand. The brand could lose even more business if he doesn't stop making these controversial comments. Other people are supporters of Ball, believing he instills confidence in his sons and their basketball abilities.
Credit to www.sbnation.com

About the Writer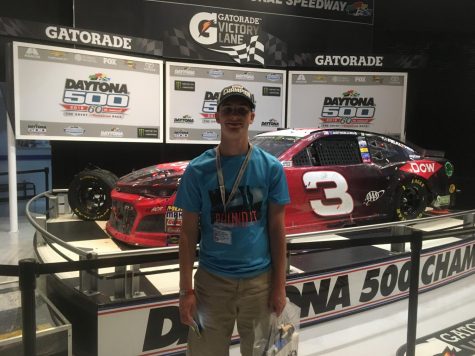 Austin Travis, Sports Section Editor
Hey guys! I am Austin Travis, I'm a Sophomore here at iUniversity Prep, and I am super excited for my fourth year on the iHoot staff. I will serve as...