COUSINS TEARS ACHILLES, POWER RANKINGS, AND MORE
Hang on for a minute...we're trying to find some more stories you might like.
The NBA season is just past halfway through, and the playoff picture is shaping up. Here are some headlines from the past month in the NBA.
Demarcus Cousins suffered a torn achilles on his left foot, and will miss the remainder of this season. There was 15 seconds left in the Pelicans 115-113 win over the Rockets, and Cousins was going for a rebound after a missed free throw when the injury happened. Cousins was helped off the floor and to the locker room. Paul George will replace Cousins in the all-star game for Team LeBron, as Cousins was originally a starter.
The Golden State Warriors continue to roll with a league best 40-10 record. The Warriors beat the Boston Celtics 109-105 on Saturday night as Stephen Curry lit it up, recording a season-high 49 points, including 8 three-pointers. Curry is averaging a team-high 28.1 PPG this season, which is third in the NBA. The Warriors are averaging a league high 116.0 points per game as a team, showing the strength that the team has on offense. Kevin Durant has been fantastic, averaging 25.8 PPG and a career-high 2.05 BPG, which is third in the league, behind Kristaps Porzingis(2.33) and Anthony Davis(2.09). The team is playing a style of basketball that the NBA has never seen before, and many people gasp at how four all-stars can play on the same team and do well.
The Eastern Conference is a crazy madhouse again this year, except for the top two seeds. The Boston Celtics(35-15) and Toronto Raptors(33-15) are clearly the top teams in the east, but the rest is chaos. With the Cleveland Cavaliers at 4-10 since Christmas, they aren't showing the strength that many people believe they should be showing, and there isn't any other teams who can contend with the top two seeds at this time. The majority of the NBA world knows that if the Cavs don't start winning, than Golden State will most likely run away with another title, as no other team in the east can hang with the Warriors in a seven game series. It will be interesting to see if LeBron James and the Cavs flip that switch and start playing championship-level basketball.
The NBA All-Star Game teams were announced on Thursday Night. Team LeBron had the first pick of the draft, and both teams put together stellar lineups. Here are the lineups.
Team Stephen
Starters: Stephen Curry, PG, GSW, Giannis Antetokounmpo, SF, MIL, Demar DeRozan, SG, TOR, Joel Embiid, C, PHI, and James Harden, SG, HOU.
Reserves: Jimmy Butler, SG, MIN, Draymond Green, PF, GSW, Al Horford, C, BOS, Damian Lillard, PG, POR, Kyle Lowry, PG, TOR, Klay Thompson, SG, GSW, and Karl Anthony-Towns, C, MIN.
Coach: Mike D'Antoni, Houston
Team LeBron
Note: The 5th starter for Team LeBron is unknown, as Demarcus Cousins is out.
Starters: LeBron James, SF, CLE, Anthony Davis, PF, NOP, Kevin Durant, SF, GSW, and Kyrie Irving, PG, BOS.
Reseves: LaMarcus Aldridge, PF, SAS, Bradley Beal, SG, WAS, Paul George, SF, OKC, Kevin Love, C, CLE, Victor Oladipo, SG, IND, Kristaps Porzingis, PF, NYK, John Wall, PG, WAS, and Russell Westbrook, PG, OKC.
Coach: Dwane Casey, Toronto
Here are my current NBA Power Rankings. I rank them based on how they played that week, record that week, and strength of opponents they beat, not on overall record, but that will be written beside the team.
Golden State(40-10)
Houston(35-13)
Oklahoma City(30-20)
Toronto(33-15)
Philadelphia(24-22)
Boston(35-15)
Los Angeles Clippers(25-24)
Minnesota(32-20)
San Antonio(33-19)
Portland(27-22)
Washington(27-22)
Indiana(27-23)
Milwaukee(26-22)
Los Angeles Lakers(19-30)
Miami(28-21)
Denver(26-23)
New Orleans(27-22)
Charlotte(20-28)
Cleveland(29-19)
Utah(21-28)
New York(22-28)
Detroit(22-26)
Phoenix(17-33)
Dallas(16-34)
Chicago(18-32)
Atlanta(14-35)
Brooklyn(18-32)
Orlando(14-34)
Memphis(17-31)
Sacramento(15-34)
My MVP Rankings
Kevin Durant, SF, GSW(25.8 PPG, 7.0 RPG, 2,0 BPG)
James Harden, SG, HOU(30.9 PPG, 9.0 APG, 4.9 RPG)
Giannis Antetokounmpo, SF, MIL(28.4 PPG, 10.1 RPG, 4.7 APG)
Stephen Curry, PG, GSW(28.1 PPG, 6.5 APG, 5.1 RPG)
Anthony Davis, PF, NOP(26.5 PPG, 10.6 RPG, 2.1 BPG)
Written on January 29, 2018
Credit to: www.espn.com

About the Writer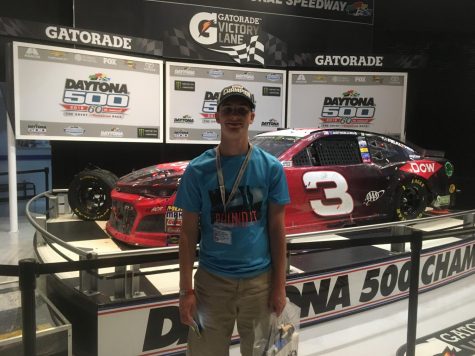 Austin Travis, Sports Section Editor
Hey guys! I am Austin Travis, I'm a Sophomore here at iUniversity Prep, and I am super excited for my fourth year on the iHoot staff. I will serve as...