TEXAS CHRISTIAN UNIVERSITY
Here are some cool things about TCU, including upcoming events!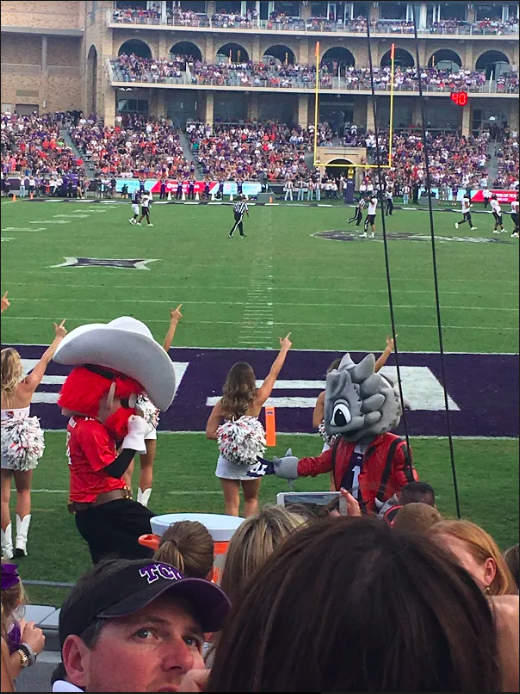 Abigail Perry, Staff Writer
October 9, 2018
Texas Christian University, better known as TCU, is one of the best schools in Texas.  They have great students and teachers that love the school they go to. There are so many activities going on each day.  It's a small school with a big heart.
    TCU has amazing academic programs and clubs.  There is something for everyone. Some of the academic programs they are known for are business, communications, and fine arts. In March every year, the fine arts program goes to Broadway in New York and performs. In the fall, TCU hosts many fun activities. For example, October 3rd they are having a 1950's get together at Worth Hills lawn, and October 12th- October 15th they are having a leadership camp. They are even taking a trip on October 15th to Matagorda Island.  The Horned Frogs are one of the greatest college football teams in the United States. TCU school spirit is no joke with the Super Frog and very purple inside-and-out fans. TCU brought the win against Iowa State on September 29th with a score of 17 to 14. On October 11th, TCU plays Texas Tech. TCU takes their athletics and academics very seriously.
    TCU has always been my favorite college. I love the environment and hope to go there someday.  They are a very welcoming school and love new fans. The community around TCU is like no other.  I hope you can visit this school and love it as much as I do. It is truly a wonderful place to be!