RAMS OUTLAST CHIEFS IN ALL-TIME CLASSIC, COWBOYS WIN ON LAST SECOND FIELD GOAL, AND MORE FROM NFL WEEK 11
Alex Smith suffers gruesome leg injury, out for rest of the season
Hang on for a minute...we're trying to find some more stories you might like.
Boy, was week 11 wild! There were so many nail-biters, an all-time classic game, and huge moments that could change the whole season for some teams. Unfortunately, there was also the bad, as one highly respected veteran quarterback was severely injured in his team's game on Sunday. Here's all the headlines from week 11 of the NFL season, as well as the iUP Fantasy Football Power Rankings.
The Los Angeles Rams eked out an exciting win over the Kansas City Chiefs 54-51 on Monday night in what has already been called an all-time classic game, and I agree completely with that. The game was very exciting all night, and it had some of everything. Patrick Mahomes was on fire, passing for a staggering 478 yards and 6 touchdowns. Rams quarterback Jared Goff was also incredible, passing for 413 yards and 4 touchdowns. It was a shootout to the end, as the two teams combined for 105 points, third-most ever in an NFL game, and the highest total in Monday Night Football history. The Chiefs offense was firing on all cylinders in that game, but two late interceptions thrown by Mahomes sealed the win for the Rams. "It's always fun to play against real good teams," Mahomes said. "You get to go out there and have fun … [but] it's the same as when we played New England. You can't make mistakes against great teams. You need to limit your mistakes, but be aggressive" (courtesy of espn.com). The two interceptions came after a touchdown pass by Goff to Gerald Everett with less than two minutes left to put the Rams ahead. "It was a crazy game, crazy game," said Goff, who also ran for a touchdown in addition to his four passing touchdowns. "It seemed like whoever had the ball at the end was going to win the game. There was [sic] times where we felt like we were going to put the knife in and finish them, and there were times where it was the other way around, where we had to claw back into it" (courtesy of espn.com). The Rams improved to 10-1 with the win, while the Chiefs are now 9-2.
Alex Smith suffered a nasty leg injury in Sunday's game against the Texans. Smith was sacked by Kareem Jackson and JJ Watt and had an awkward landing that broke his tibia and fibula. The injury was extremely reminiscent of Joe Theismann's career-ending leg injury that happened 33 years ago to the day of Smith's injury; he was also a Redskins quarterback. "It was just an eerie moment," Theismann said. "It was surreal. You see him go down in a pile and then there's a shot that showed his leg bent and I turned away right after that. I feel so bad for him" (courtesy of espn.com). Smith underwent surgery on Monday and will miss the remainder of this season, but should return next season. The Redskins quickly took action, signing journeyman quarterback Mark Sanchez on Monday to fill the void left by Smith. The Redskins ended up losing 23-21 to Houston, as a 63-yard field goal by Dustin Hopkins missed that would've won the game. The Redskins will travel to Arlington to take on the Dallas Cowboys on Thanksgiving.
The Dallas Cowboys defeated the Atlanta Falcons 22-19 on a last-second 42-yard field goal by Brett Maher. Maher missed an extra point earlier in the game that still gave Atlanta life late in the game. Maher was able to shake off the missed PAT and hit the game-winner. "I was confident," Maher said. "Every time I step on the field, the goal is to go one for one. Everyone in here is doing so much for our team. For the offense to be able to drive the ball down the field and get us in position again, and L.P. [snapper Louis-Philippe Ladouceur] and Chris [Jones, the holder] coming through like they always do, I was just happy to do my part" (courtesy of espn.com). Ezekiel Elliott was phenomenal, accumulating 201 total yards from scrimmage, the fourth such game of his career, which ties him with DeMarco Murray and Emmitt Smith for the team record for games with 200+ yards from scrimmage. Dak Prescott played okay as well, passing for 228 yards and adding in a touchdown on the ground. "The team is just really picking up right now," Prescott said. "Everyone is buying into their role. No matter how big it is. No matter how small it is on offense, defense, and special teams. Everyone is just buying into their role and we're all coming together. We're all playing more comfortable and better, complimentary football. When you can do that, you get wins like we did tonight on the road" (courtesy of espn.com). The Cowboys have a short week, as they have a critical matchup against Washington on Thanksgiving; a win could put them in the driver's seat of the NFC East division. "We've got a big one against as big a rival as there is in sports," Dallas owner Jerry Jones said. "We have a lot at stake there."
The New Orleans Saints earned a lopsided 48-7 victory over the defending Super Bowl champions, the Philadelphia Eagles. It was the worst loss ever by a defending Super Bowl champion team. "I haven't gotten my [butt] kicked like that in a long time," Eagles defensive end Chris Long said (courtesy of espn.com). Drew Brees was his usual self, passing for 363 yards and 4 touchdowns, but the running game for the Saints highlighted the win, as Alvin Kamara and Mark Ingram combined for 174 yards, and Ingram also had two touchdowns. "It's hard to stop us," Kamara said (courtesy of espn.com). The Saints have won 9 straight games, and show no sign of slowing down. "It's a lot of points, but we have a high standard for ourselves," Brees said. "You're still not satisfied because you know you could have done a little bit better — but the end result is good" (courtesy of espn.com).
The iUP Fantasy Football league continues to have it's exciting twists and turns, with blockbuster trades occurring and more sleeper free agents being added to rosters. Here are my power rankings of the iUP Fantasy Football league after week 11:
Team Phoenix Pugs (10-1) – This team continues to roll, picking up another win over Team Lane in week 11. The Chiefs trio of Patrick Mahomes, Kareem Hunt, and Tyreek Hill combined for 157 fantasy points, so the owner of Phoenix Pugs is a very happy guy right now, I would assume. Those three produce at a high level every week, and they show no sign of slowing down. This team is the clear favorite to win it all.
Zeke Squad (7-4) – Zeke Squad racked up yet another win in week 11, this time over Clarke's Batman. Ezekiel Elliott and T.Y. Hilton led the charge for this team, scoring 49.2 and 49 fantasy points, respectively. The A.J. Green injury should still be monitored, but with the volume of depth on this roster, this team should be fine until Green returns. This team could really surprise some people in the playoffs.
B-Town BroccoliFlorets (7-4) – Very quietly, this team continues to put up huge points totals every week, averaging 197 points per game! Rookie sensation Saquon Barkley has put up huge number, as he is the #3 ranked running back in fantasy football, and this team also has the #6 ranked running back, which is Melvin Gordon. With Matt Ryan quarterbacking this team, watch out for this squad in the playoffs, which start after week 13.
Todd the God (7-4) – Todd Gurley and Brandin Cooks, the Rams superstar players, have been phenomenal this season, but Gurley has been on a downtrend lately, getting less carries than he was earlier in the season. Although this will probably work itself out just fine, this could potentially become an issue for this team. Fortunately, they have good depth at running back, so they should be ok.
Watson's Warriors (6-5) – This team has been losing games lately despite the talent accumulated on this roster. Just wait for this team to start coming out and putting up huge numbers. This team has the kind of roster that can beat anyone in the league. This team needs to start winning if they want to be in the winner's bracket though. Look for aggressive moves to be made.
Clarke's Batman (7-4) – The Kerryon Johnson injury could become a huge problem for this team, as David Johnson and Marlon Mack have both been incredibly inconsistent throughout the season. Fortunately for this squad, Tyler Boyd should see more targets, as A.J. Green will most likely be out on Sunday, and Antonio Brown can break out and have a huge game at any time. These receivers will have to be productive for this team to take down Team Phoenix Pugs in week 12.
Teenage Mutant Ninja Bortles (4-7) – Although this team has been eliminated from the possibility of participating in the winner's bracket of the playoffs, this team could still disrupt the playoff picture like they did this past week when they defeated Watson's Warriors. With a week 12 matchup against Zeke Squad looming, this team has the potential to grab a win if Mark Ingram and Doug Baldwin go off for big games.
Shake N Baker (4-7) – This team nearly got a huge upset over Todd the God, but it just wasn't meant to be. The status of Sammy Watkins is a huge unknown for this team, and Marquise Goodwin and Chris Hogan have not been great as of late. This team needs to build up for the consolation bracket of the playoffs, as they have been eliminated from participating in the winner's bracket.
Team Lane (2-9) – This team continues to get blown out in almost every game, and it does not look like it will get any prettier. Jamaal Williams has been horrendous this season, and they have only one other running back on the roster, which is Joe Mixon. This team has matchups with B-Town BroccoliFlorets and Todd the God to end the season. It will take a miracle to win either game.
Team buc-ees (1-10) – This season has been horrendous for Team buc-ees, but the owner has tried everything. He's been active when it come to trading, but it hasn't won games for them. With that being said, this team is better than the record indicates, so look for them to try and finish off the season strong.
My NFL MVP Rankings:
1. Patrick Mahomes, QB, Kansas City
2. Drew Brees, QB, New Orleans
3. Todd Gurley, RB, Los Angeles Rams
4. Ezekiel Elliott, RB, Dallas
5. Andrew Luck, QB, Indianapolis
Sources:
Press, Associated. "Rams Outlast Chiefs 54-51 in High-Octane Offensive Showcase." ESPN, ESPN Internet Ventures, 20 Nov. 2018, www.espn.com/nfl/recap?gameId=401030972.
Keim, John. "Redskins QB Alex Smith Breaks Two Bones in Leg against Texans." ESPN, ESPN Internet Ventures, 19 Nov. 2018, www.espn.com/nfl/story/_/id/25312926/redskins-qb-alex-smith-breaks-two-bones-leg-texans.
Press, Associated. "Maher Boots FG on Final Play, Cowboys Beat Falcons 22-19." ESPN, ESPN Internet Ventures, 18 Nov. 2018, www.espn.com/nfl/recap?gameId=401030929.
Archer, Todd. "Zeke No Spectator This Time, Helps Cowboys Keep Season Alive." ESPN, ESPN Internet Ventures, 19 Nov. 2018, www.espn.com/blog/dallas-cowboys/post/_/id/4768022/ezekiel-elliott-was-no-spectator-this-time-helping-lead-cowboys-to-key-win.
Press, Associated. "Brees, Saints Singe Sinking Eagles, 48-7." ESPN, ESPN Internet Ventures, 19 Nov. 2018, www.espn.com/nfl/recap?gameId=401030963.
Written on November 20th, 2018

About the Writer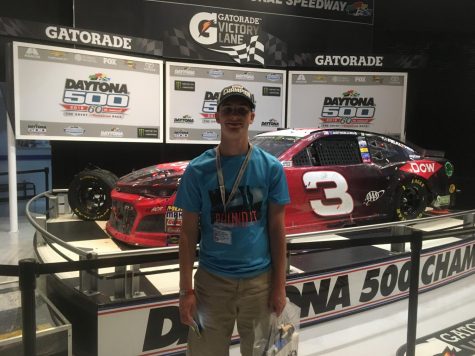 Austin Travis, Sports Section Editor
Hey guys! I am Austin Travis, I'm a Sophomore here at iUniversity Prep, and I am super excited for my fourth year on the iHoot staff. I will serve as...